Pfeiffer Turbo Pumps
For more than 100 years, Pfeiffer Vacuum has been one of the leading companies of high and ultra-high vacuum technology. Pfeiffer's goal is to provide innovative products featuring high reliability and optimum physical properties. The most important instrument for creating high vacuum is the turbo molecular pump, which was devised at the Pfeiffer factory in 1957 by W. Becker. The new HiPace line of turbo pumps are equipped with integrated controllers for modular design and maximum flexibility to assist in making installation easy. The HiPace line ranges from 10-2000 L/s.
Features
• Pump and drive form a single unit
• All components connect on the plug-and-play principle
• Minimal space requirements for entire system
• Integrated serial interface provides additional versatility
• Simple and economical system solutions
• On site bearing change
• Installation in any position
• Corrosive versions available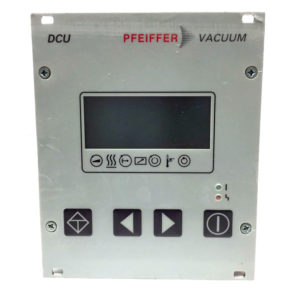 DCU Turbo Pump Controller
The Display Control Unit (DCU) is a universal operating unit for the control and monitoring of the Pfeiffer turbo pumps. Using the touch pad digital display, the controller has multifunction capabilities which include standard features such as on/off, rotational speed, venting valve control, heating control, backing pump control, air cooling control, operating hours, vacuum gauge interface, remote control, and RS232 configuration. The DCU can be installed within standardized rack systems or used as a bench top instrument.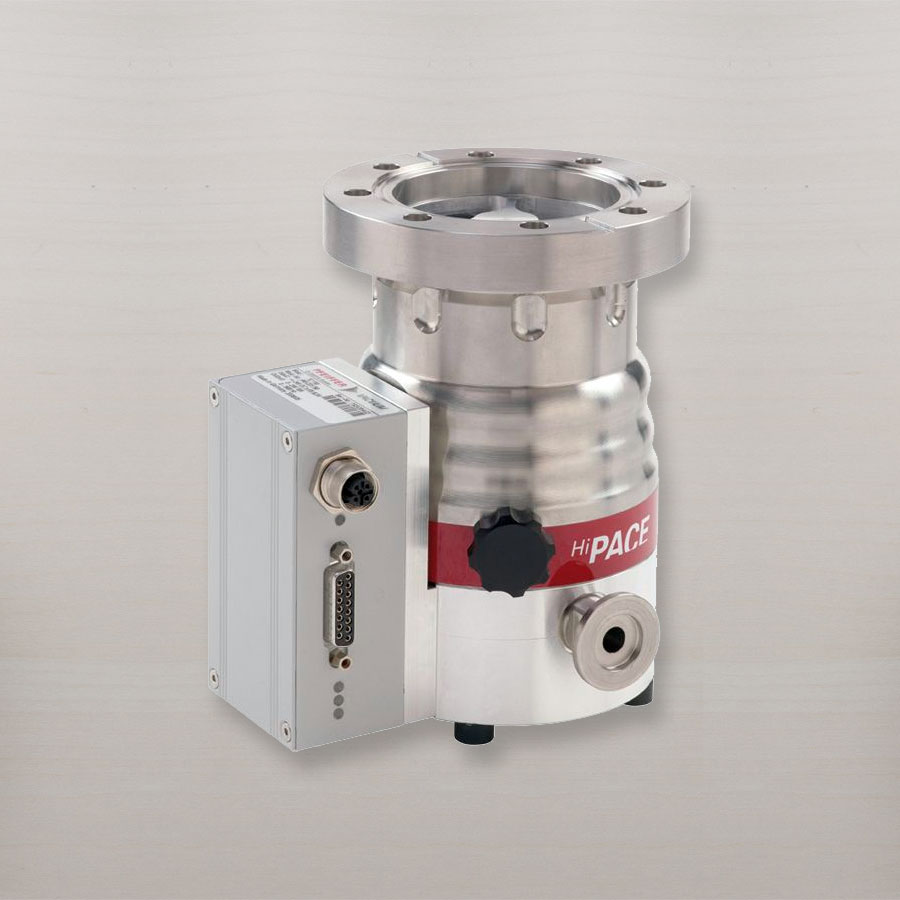 HP80
Technical Specifications
Inlet Flange:
ISO 63, CF 63
Pumping Speed, L/S (N):
71
Pumping Speed, L/S (He):
66
Pumping Speed, L/S (H):
55
Compression Ratio (N):
> 10/11
Compression Ratio (He):
4 x 10/6
Compression Ratio (H):
1 x 10/5
Ultimate Pressure (mbar):
10-10
Startup Time (min):
2
Rotational Speed (rpm):
–
Orientation:
Any
Backing Pressure (mbar):
20
Outlet Flange:
NW 16
Weight (lb):
6
Price:
$6,073.00
Controller:
DCU110
Controller Price:
$1,594.00
Ordering Information
Turbo Pump
ISO PMP03940
CF PMP03941
DCU Controller
PMC01820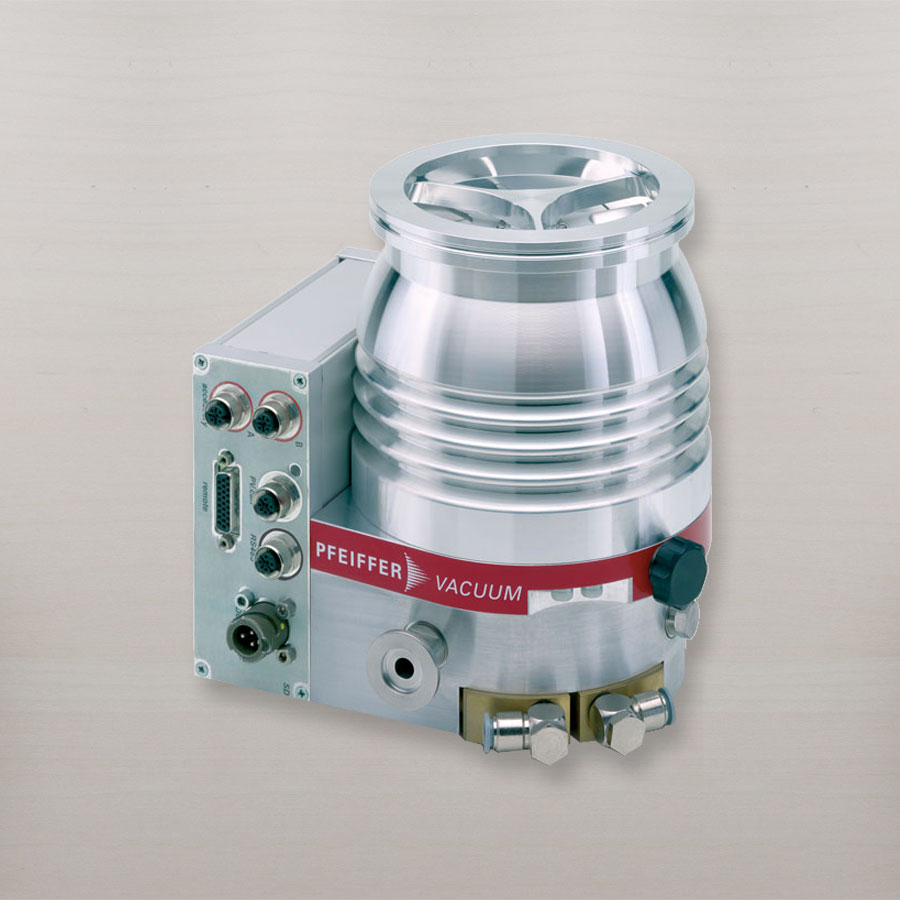 HP300
Technical Specifications
Inlet Flange:
ISO 100, CF 100
Pumping Speed, L/S (N):
250
Pumping Speed, L/S (He):
260
Pumping Speed, L/S (H):
220
Compression Ratio (N):
> 10/11
Compression Ratio (He):
> 10/8
Compression Ratio (H):
9 x 10/6
Ultimate Pressure (mbar):
10-10
Startup Time (min):
5
Rotational Speed (rpm):
–
Orientation:
Any
Backing Pressure (mbar):
15
Outlet Flange:
NW 16
Weight (lb):
13
Price:
$12,145.00
Controller:
DCU310
Controller Price:
$2,320.00
Ordering Information
Turbo Pump
ISO PMP03900
CF PMP03901
DCU Controller
PMC01822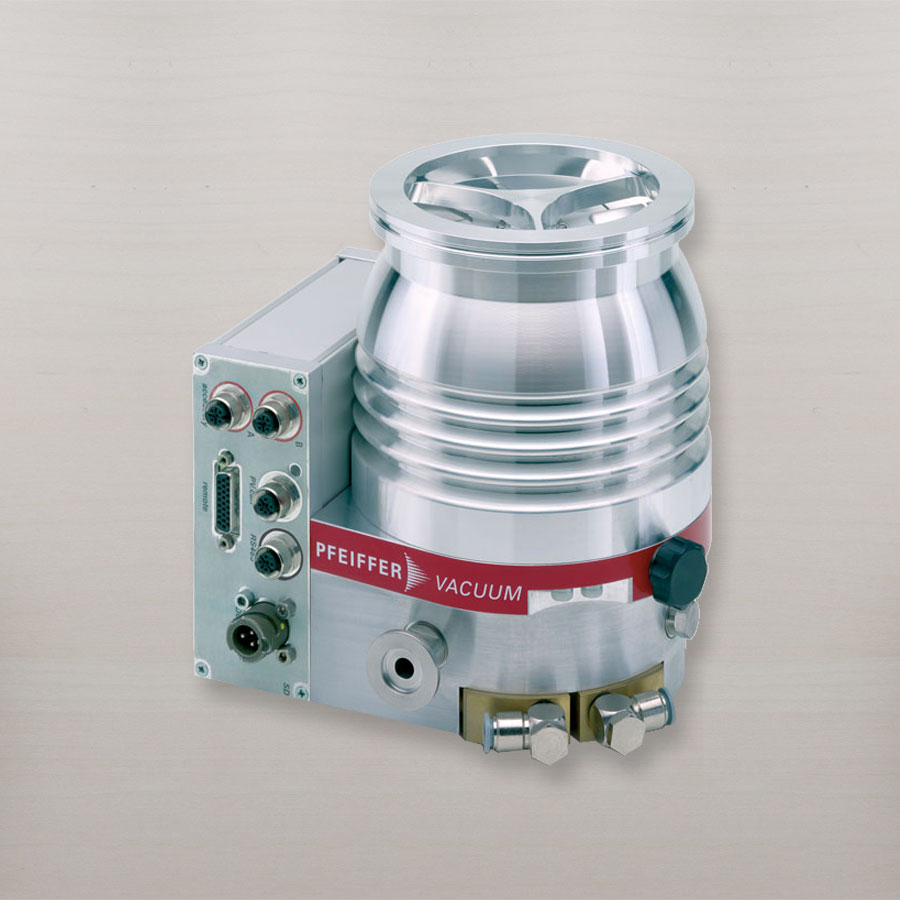 HP300 H
Technical Specifications
Inlet Flange:
ISO 100, CF 100
Pumping Speed, L/S (N):
255
Pumping Speed, L/S (He):
255
Pumping Speed, L/S (H):
220
Compression Ratio (N):
10/13
Compression Ratio (He):
10/9
Compression Ratio (H):
10/7
Ultimate Pressure (mbar):
10-11
Startup Time (min):
3.5
Rotational Speed (rpm):
60,000
Orientation:
Any
Backing Pressure (mbar):
20
Outlet Flange:
NW 25
Weight (lb):
14
Price:
$12,355.00
Controller:
DCU310
Controller Price:
$2,320.00
Ordering Information
Turbo Pump
ISO PMP05400
CF PMP05401
DCU Controller
PMC01822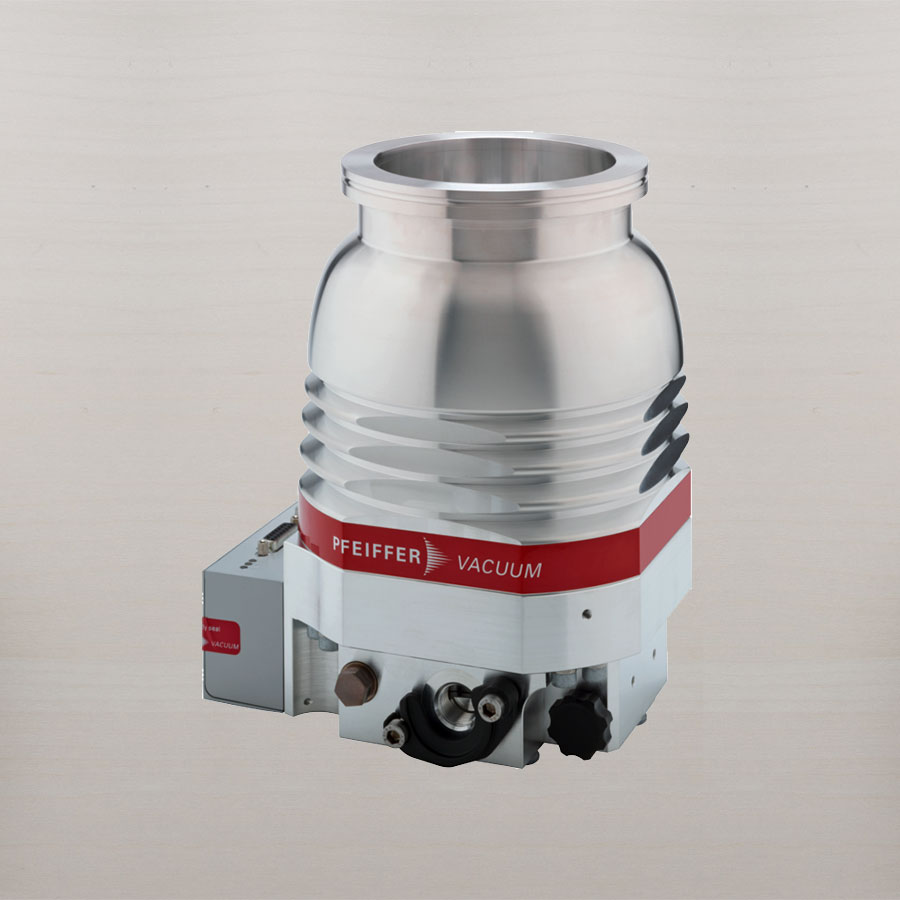 HP350
Technical Specifications
Inlet Flange:
ISO 100, CF 100
Pumping Speed, L/S (N):
300
Pumping Speed, L/S (He):
350
Pumping Speed, L/S (H):
300
Compression Ratio (N):
10/11
Compression Ratio (He):
10/8
Compression Ratio (H):
10/7
Ultimate Pressure (mbar):
10-10
Startup Time (min):
4
Rotational Speed (rpm):
66,000
Orientation:
Any
Backing Pressure (mbar):
10
Outlet Flange:
NW 16
Weight (lb):
16
Price:
$13,300.00
Controller:
DCU180
Controller Price:
$2,190.00
Ordering Information
Turbo Pump
ISO PMP07040120
CF PMP07041120
DCU Controller
PMC01821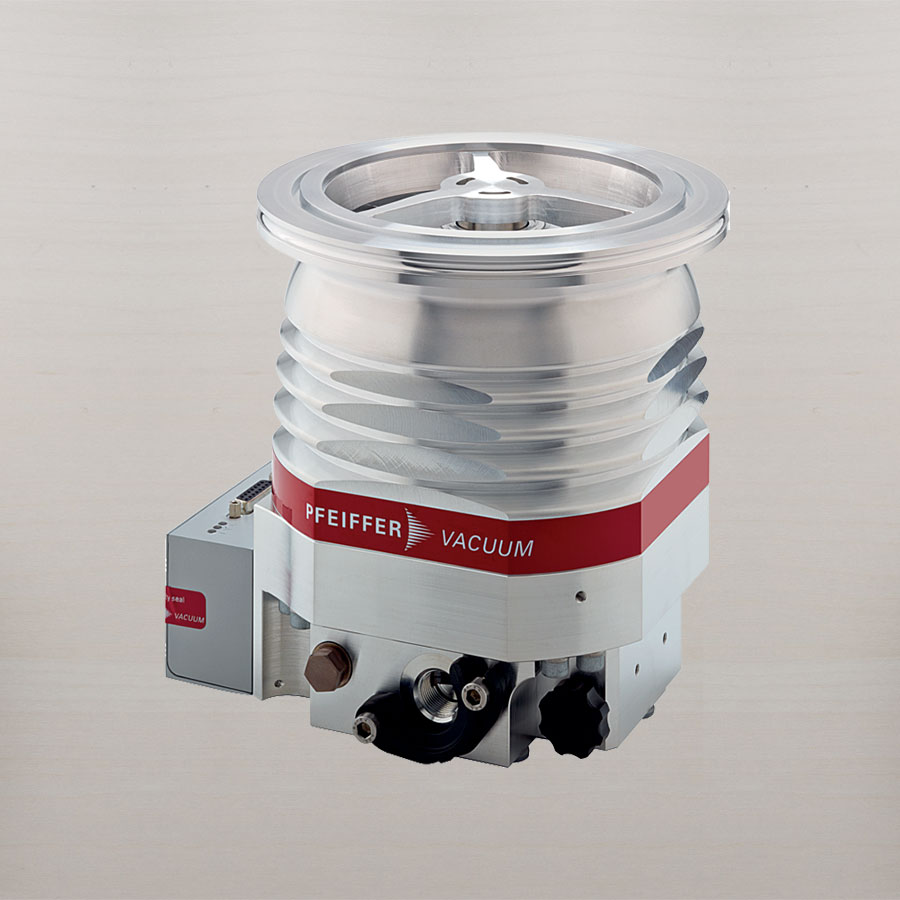 HP450
Technical Specifications
Inlet Flange:
ISO 160, CF 160
Pumping Speed, L/S (N):
350
Pumping Speed, L/S (He):
380
Pumping Speed, L/S (H):
330
Compression Ratio (N):
10/11
Compression Ratio (He):
10/8
Compression Ratio (H):
10/6
Ultimate Pressure (mbar):
10-10
Startup Time (min):
4
Rotational Speed (rpm):
66,000
Orientation:
Any
Backing Pressure (mbar):
10
Outlet Flange:
NW 25
Weight (lb):
16
Price:
$13,900.00
Controller:
DCU400
Controller Price:
$2,810.00
Ordering Information
Turbo Pump
ISO PMP07050120
CF PMP07051120
DCU Controller
PMC01823A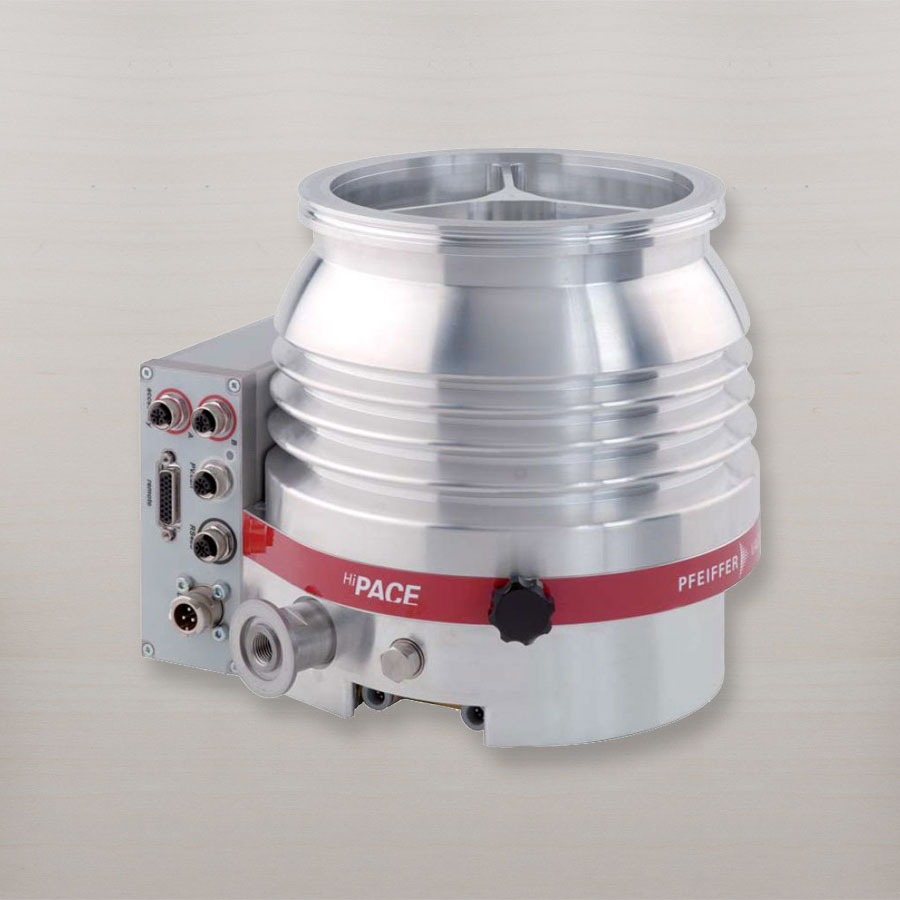 HP700
Technical Specifications
Inlet Flange:
ISO 160, CF 160
Pumping Speed, L/S (N):
630
Pumping Speed, L/S (He):
720
Pumping Speed, L/S (H):
580
Compression Ratio (N):
> 10/11
Compression Ratio (He):
> 10/8
Compression Ratio (H):
4 x 10/6
Ultimate Pressure (mbar):
10-10
Startup Time (min):
2
Rotational Speed (rpm):
–
Orientation:
Any
Backing Pressure (mbar):
20
Outlet Flange:
NW 25
Weight (lb):
24
Price:
$23,847.00
Controller:
DCU400
Controller Price:
$2,487.00
Ordering Information
Turbo Pump
ISO PMP03933
CF PMP03934
DCU Controller
PMC01823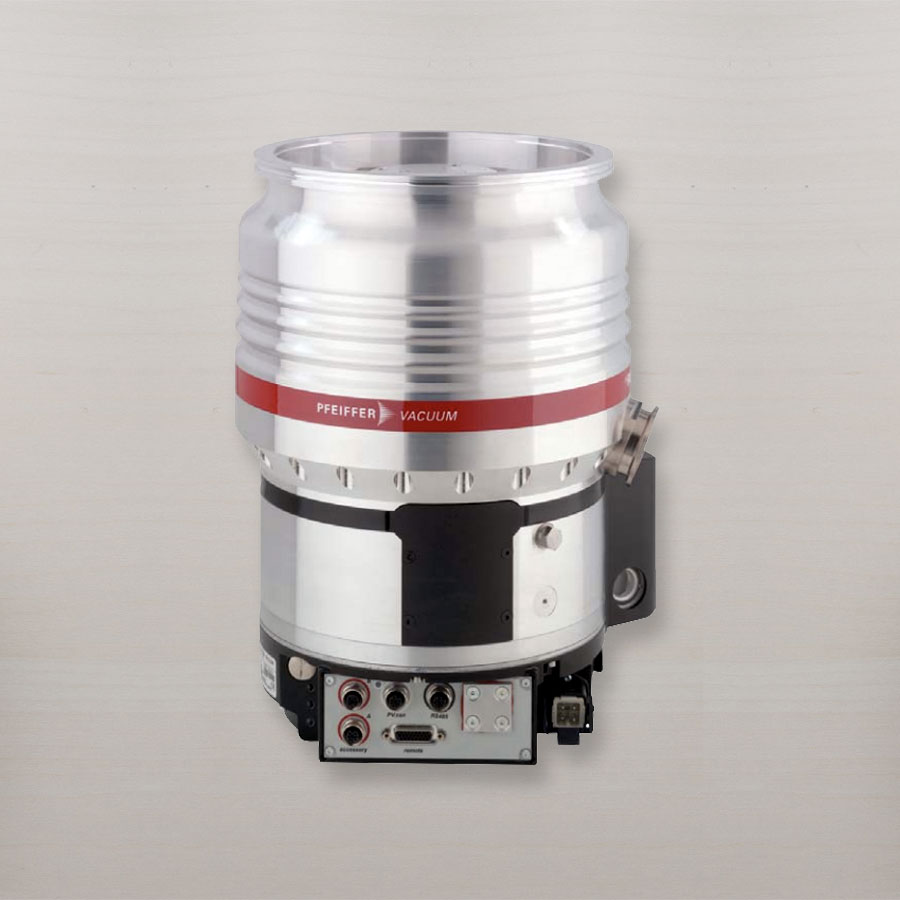 HP1200
Technical Specifications
Inlet Flange:
ISO 200, CF 200
Pumping Speed, L/S (N):
1250
Pumping Speed, L/S (He):
1300
Pumping Speed, L/S (H):
1100
Compression Ratio (N):
> 10/8
Compression Ratio (He):
2 x 10/5
Compression Ratio (H):
6 x 10/3
Ultimate Pressure (mbar):
10-10
Startup Time (min):
5
Rotational Speed (rpm):
37,800
Orientation:
–
Backing Pressure (mbar):
2
Outlet Flange:
NW 40
Weight (lb):
70
Price:
$32,850.00
Controller:
Integrated
Ordering Information
Turbo Pump
ISO PMP03910
CF PMP03911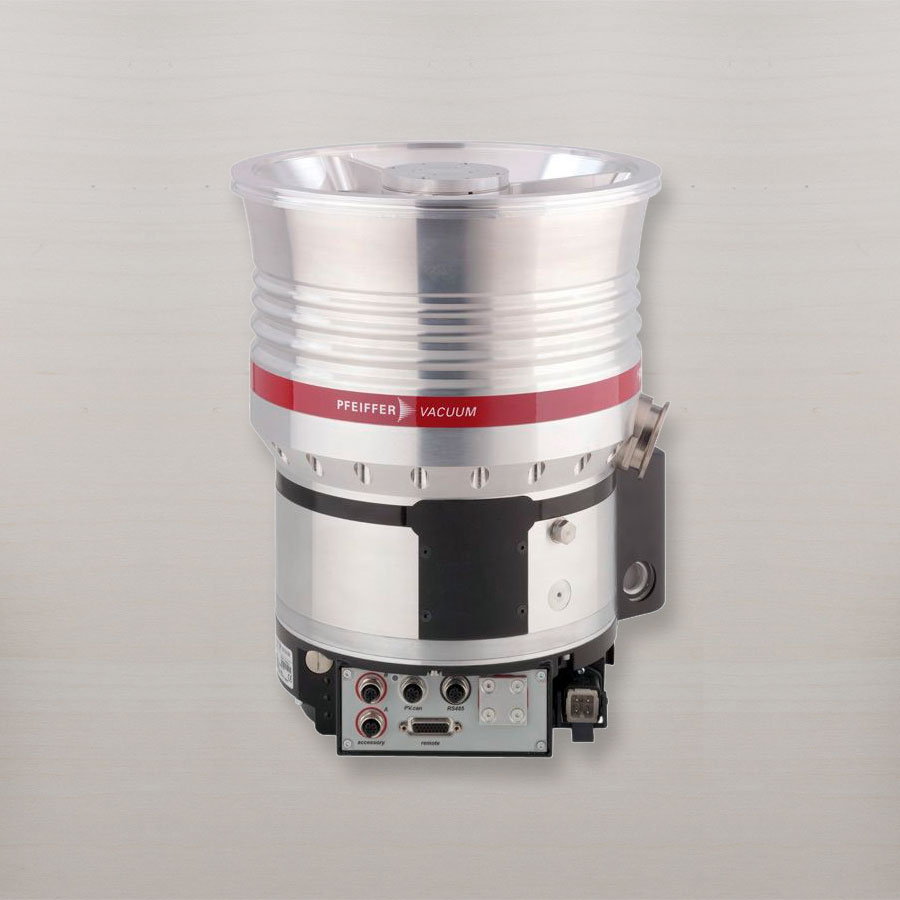 HP1500
Technical Specifications
Inlet Flange:
ISO 250, CF 250
Pumping Speed, L/S (N):
1450
Pumping Speed, L/S (He):
1350
Pumping Speed, L/S (H):
1150
Compression Ratio (N):
1 x 10/8
Compression Ratio (He):
2 x 10/5
Compression Ratio (H):
6 x 10/3
Ultimate Pressure (mbar):
10-7
Startup Time (min):
2.5
Rotational Speed (rpm):
37,800
Orientation:
–
Backing Pressure (mbar):
2
Outlet Flange:
NW 40
Weight (lb):
64
Price:
$38,497.00
Controller:
Integrated
Ordering Information
Turbo Pump
ISO PMP04061
CF PMP04062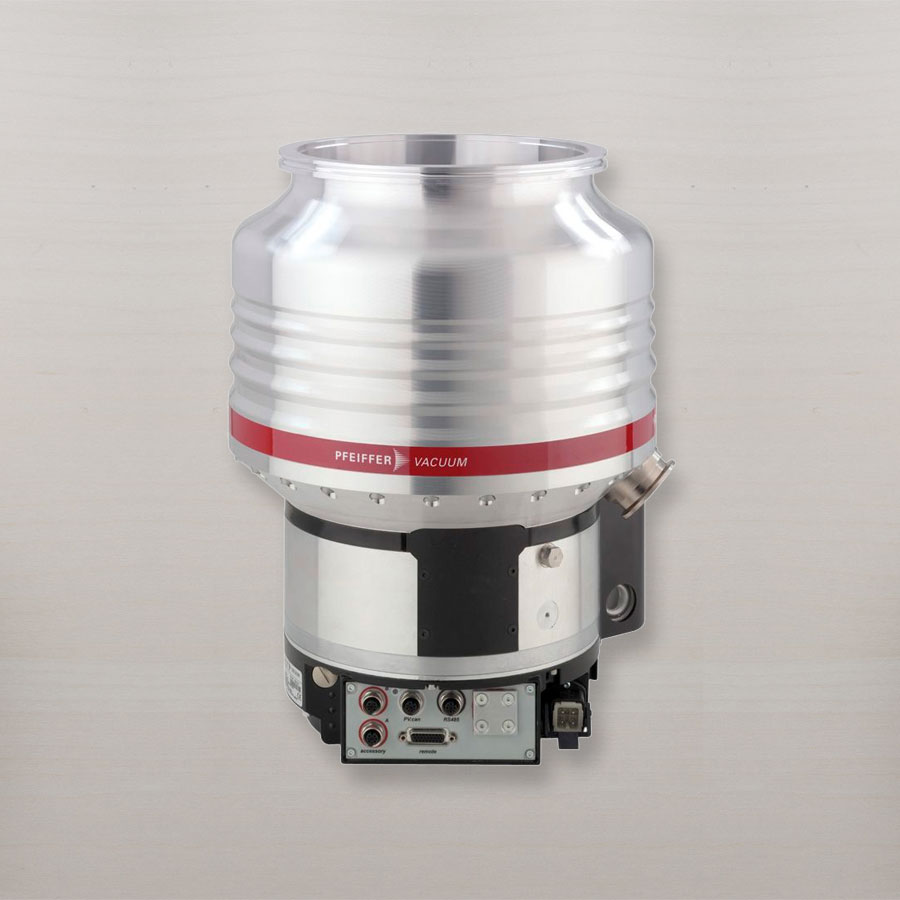 HP1800
Technical Specifications
Inlet Flange:
ISO 200, CF 200
Pumping Speed, L/S (N):
1450
Pumping Speed, L/S (He):
1650
Pumping Speed, L/S (H):
1700
Compression Ratio (N):
1 x 10/8
Compression Ratio (He):
3 x 10/5
Compression Ratio (H):
2 x 10/4
Ultimate Pressure (mbar):
10-7
Startup Time (min):
4
Rotational Speed (rpm):
31,500
Orientation:
–
Backing Pressure (mbar):
1.8
Outlet Flange:
NW 40
Weight (lb):
72
Price:
$40,078.00
Controller:
Integrated
Ordering Information
Turbo Pump
ISO PMP04070
CF PMP04071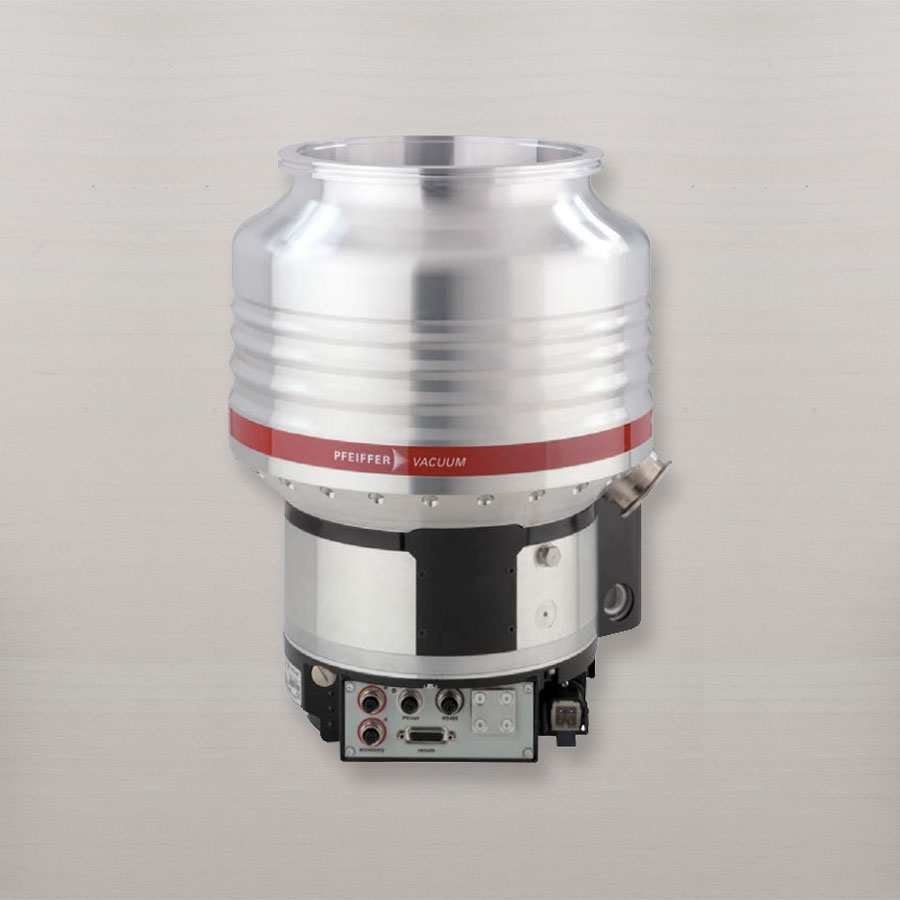 HP2300
Technical Specifications
Inlet Flange:
ISO 250, CF 250
Pumping Speed, L/S (N):
1900
Pumping Speed, L/S (He):
2050
Pumping Speed, L/S (H):
1850
Compression Ratio (N):
> 10/8
Compression Ratio (He):
3 x 10/5
Compression Ratio (H):
2 x 10/4
Ultimate Pressure (mbar):
10-10
Startup Time (min):
8
Rotational Speed (rpm):
31,500
Orientation:
–
Backing Pressure (mbar):
1.8
Outlet Flange:
NW 40
Weight (lb):
90
Price:
$53,291.00
Controller:
Integrated
Ordering Information
Turbo Pump
ISO PMP03921
CF PMP03922