Leybold MAGiNTEGRA Magnetically Levitated Turbo Pumps
The new comprehensive TURBOVAC MAGiNTEGRA pumps are turbomolecular pumps with magnetic rotor suspension. Accuracy, precision and reliability are the features of these magnetically-levitated units. High pumping speed and gas throughput for faster pump down time improve equipment cycle times. The models with fully integrated converter (iP) and power supply eliminate the cost and complexities of conventional rack-mounted controller with interconnecting cable. Pumping speeds of 300 l/s to 2100 l/s to select from.
Features
• Mountable in any orientation
• High degree of reliability
• Extremely low vibration
• Virtually maintenance-free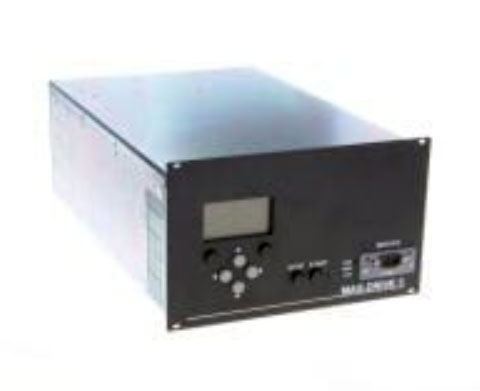 Mag Drive S Controller
For conventional operation of the MAGiNTEGRA 300-700 turbo pumps, (P) models, the use of the Mag Drive S controller allows for starting and stopping. The Display unit allows for parameter setting, Manual/Remote operations, and RS232/485 or I/O Parallel interface.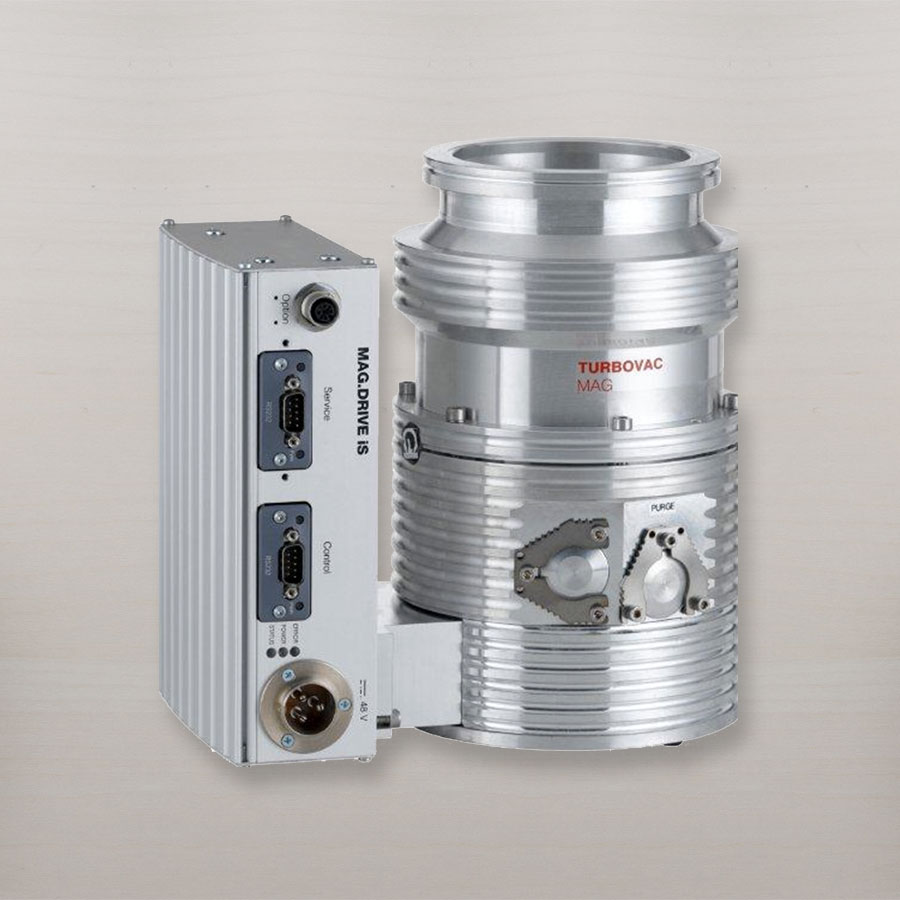 MAG W 300iP/P
Technical Specifications
Inlet Flange
ISO 100, CF 100
Pumping Speed, L/S (N):
300
Pumping Speed, L/S (He):
260
Pumping Speed, L/S (H):
190
Compression Ratio (N):
2 x 10/9
Compression Ratio (He):
3.2 x 10/3
Compression Ratio (H):
9.2 x 10/4
Ultimate Pressure (mbar):
10 – 10
Startup Time (min):
–
Rotational Speed (rpm):
–
Orientation:
Any
Backing Pressure (mbar):
8
Outlet Flange:
NW 16
Weight (lb):
26
Price:
$17,570.00
Controller:
Integrated
Ordering Information
Turbo Pump
ISO 100 – 410300V0505
CF 100 – 410300V0506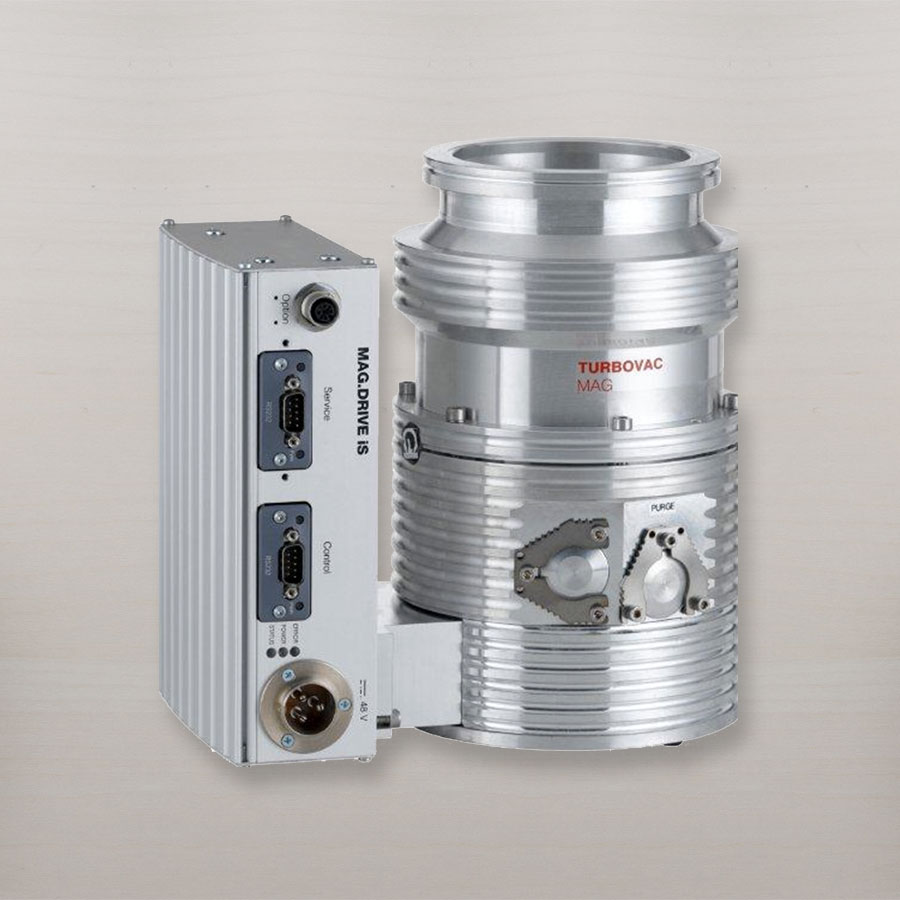 MAG W 400iP/P
Technical Specifications
Inlet Flange
ISO 160, CF 160
Pumping Speed, L/S (N):
365
Pumping Speed, L/S (He):
200
Pumping Speed, L/S (H):
290
Compression Ratio (N):
2 x 10/9
Compression Ratio (He):
3.2 x 10/3
Compression Ratio (H):
9.2 x 10/4
Ultimate Pressure (mbar):
10 – 10
Startup Time (min):
–
Rotational Speed (rpm):
–
Orientation:
Any
Backing Pressure (mbar):
8
Outlet Flange:
NW 16
Weight (lb):
26
Price:
$17,570.00
Controller:
Integrated
Ordering Information
Turbo Pump
ISO 160 – 410400V0505
CF 160 – 410400V0506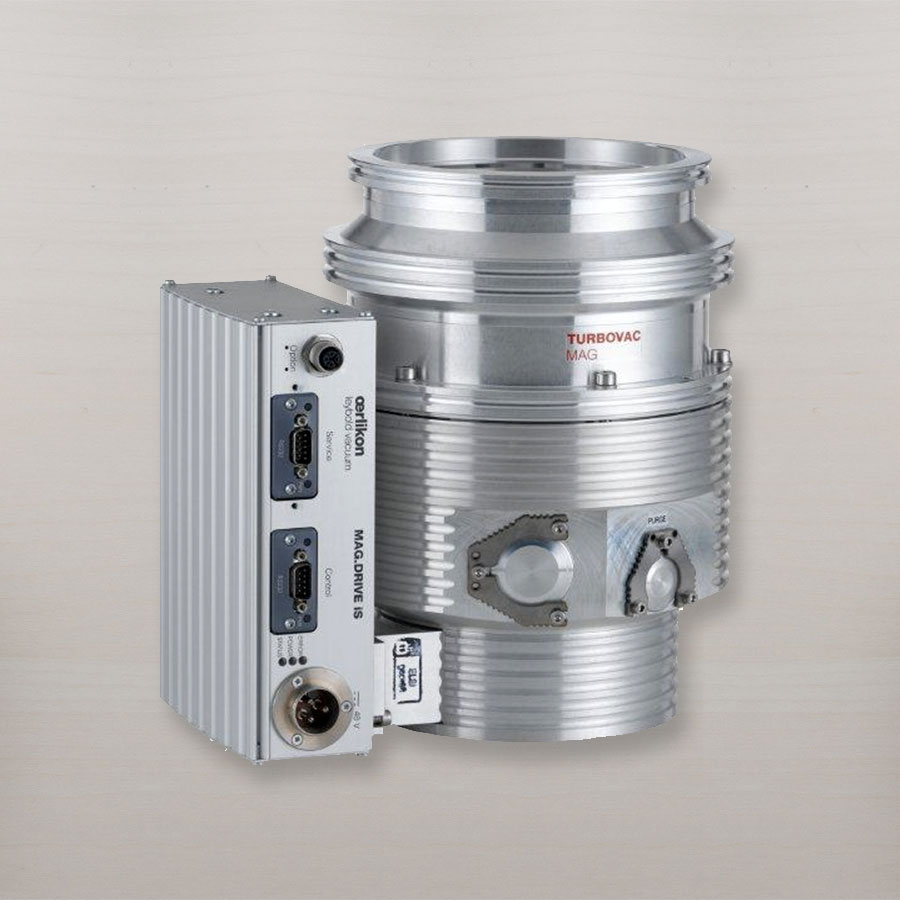 MAG W 600iP/P
Technical Specifications
Inlet Flange
ISO 160, CF 160
Pumping Speed, L/S (N):
550
Pumping Speed, L/S (He):
570
Pumping Speed, L/S (H):
410
Compression Ratio (N):
1 x 10/10
Compression Ratio (He):
3.4 x 10/4
Compression Ratio (H):
1.7 x 10/6
Ultimate Pressure (mbar):
10 – 8
Startup Time (min):
6
Rotational Speed (rpm):
–
Orientation:
Any
Backing Pressure (mbar):
6
Outlet Flange:
NW 25
Weight (lb):
37
Price:
$21,800.00
Controller:
Integrated
Ordering Information
Turbo Pump
ISO 160 – 410600V0505
CF 160 – 410600V0506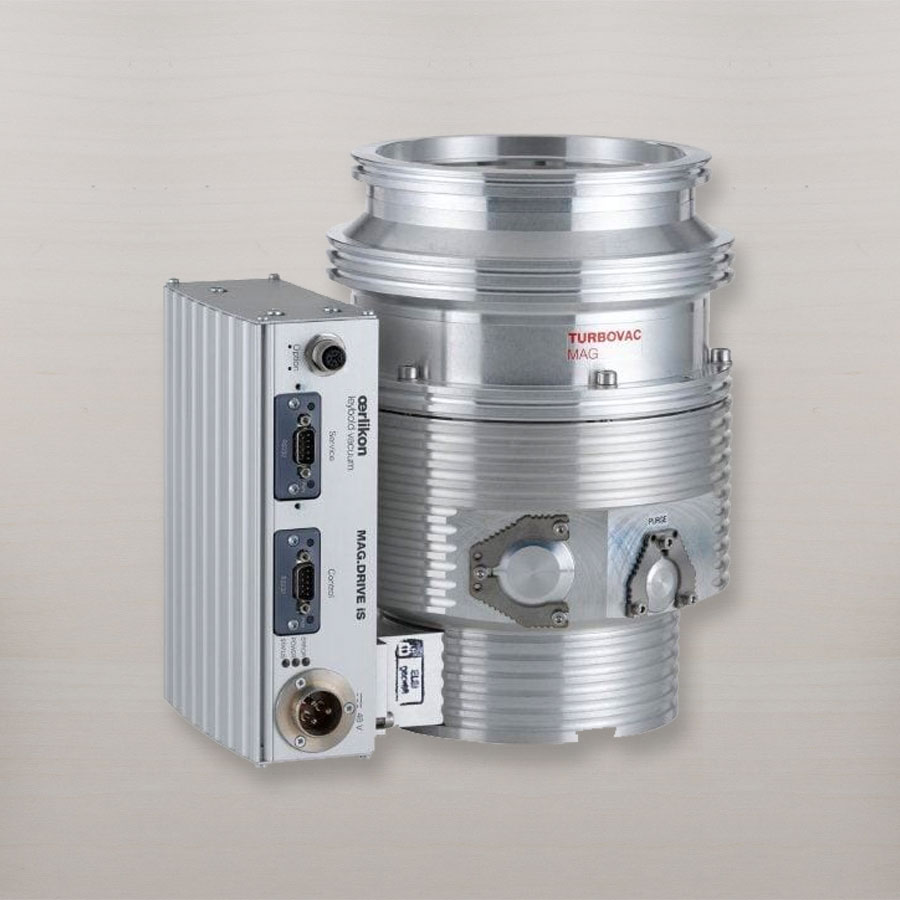 MAG W 700iP/P
Technical Specifications
Inlet Flange
ISO 200, CF 200
Pumping Speed, L/S (N):
590
Pumping Speed, L/S (He):
600
Pumping Speed, L/S (H):
430
Compression Ratio (N):
1 x 10/10
Compression Ratio (He):
10/6
Compression Ratio (H):
10/4
Ultimate Pressure (mbar):
10 – 10
Startup Time (min):
6
Rotational Speed (rpm):
–
Orientation:
Any
Backing Pressure (mbar):
6
Outlet Flange:
NW 25
Weight (lb):
37
Price:
$22,726.00
Controller:
Integrated
Ordering Information
Turbo Pump
ISO 160 – 410700V0505
CF 160 – 410700V0506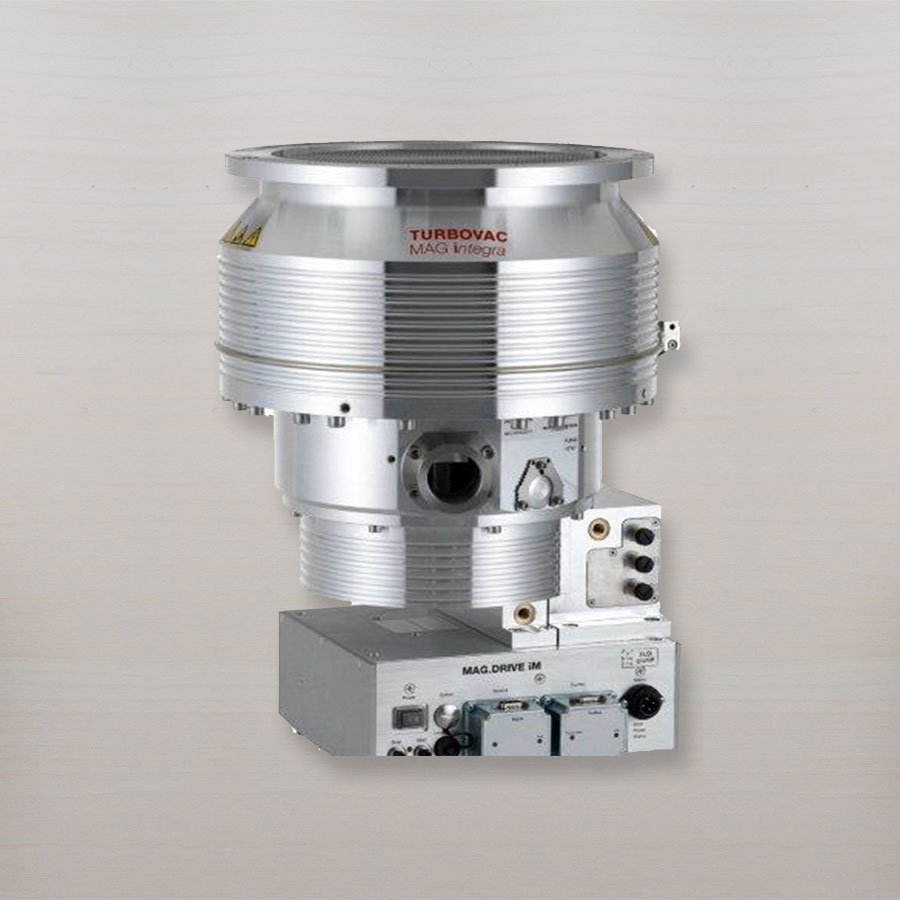 MAG W 1300iP/L
Technical Specifications
Inlet Flange
ISO 200, CF 200
Pumping Speed, L/S (N):
1100
Pumping Speed, L/S (He):
1050
Pumping Speed, L/S (H):
1220
Compression Ratio (N):
> 10/8
Compression Ratio (He):
10/5
Compression Ratio (H):
10/3
Ultimate Pressure (mbar):
10 – 10
Startup Time (min):
7
Rotational Speed (rpm):
37,800
Orientation:
Any
Backing Pressure (mbar):
4
Outlet Flange:
NW 25
Weight (lb):
88
Price:
$28,500.00
Controller:
Integrated
Ordering Information
Turbo Pump
411300V0514
411300V0516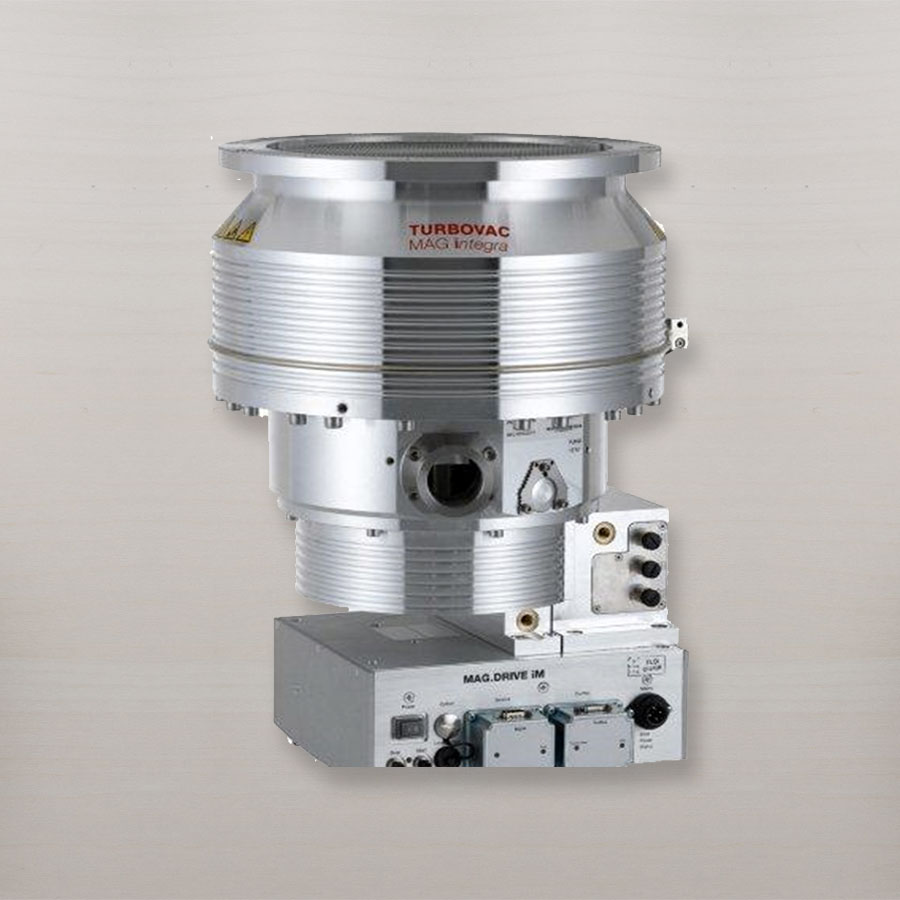 MAG W 1700iP/L
Technical Specifications
Inlet Flange
ISO 250, CF 250
Pumping Speed, L/S (N):
1610
Pumping Speed, L/S (He):
1660
Pumping Speed, L/S (H):
1710
Compression Ratio (N):
10/8
Compression Ratio (He):
10/5
Compression Ratio (H):
10/3
Ultimate Pressure (mbar):
10 – 10
Startup Time (min):
7
Rotational Speed (rpm):
33,000
Orientation:
Any
Backing Pressure (mbar):
4
Outlet Flange:
NW 40
Weight (lb):
99
Price:
$35,470.00
Controller:
Integrated
Ordering Information
Turbo Pump
411700V514
411700V516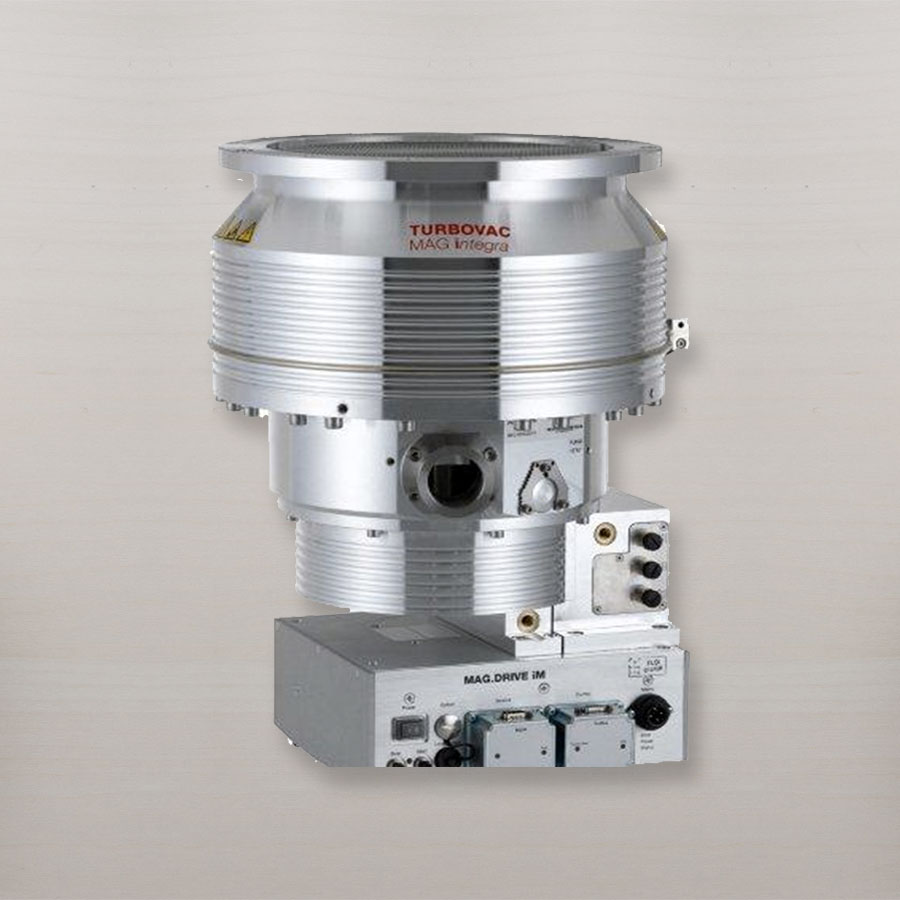 MAG W 2200iP/L
Technical Specifications
Inlet Flange
ISO 250, CF 250
Pumping Speed, L/S (N):
2100
Pumping Speed, L/S (He):
2050
Pumping Speed, L/S (H):
170
Compression Ratio (N):
10/8
Compression Ratio (He):
10/4
Compression Ratio (H):
10/3
Ultimate Pressure (mbar):
10 – 10
Startup Time (min):
7
Rotational Speed (rpm):
30,600
Orientation:
Any
Backing Pressure (mbar):
2.5
Outlet Flange:
NW 40
Weight (lb):
110
Price:
$39,050.00
Controller:
Integrated
Ordering Information
Turbo Pump
412200V0514
412200V0516