Osaka Magnetically Levitated Turbo Pumps
The Osaka magnetically suspended turbo pumps are designed for a wide range of applications, including heavy-duty processes.  These units are completely oil-free.  In case of an abnormality in the primary power supply, levitation is maintained by the controller, using a non-battery feature.  The turbo has an automatic Speed 5 -Axis active electromagnetic control, free of contact surfaces, which provides virtually limitless service life and minimum vibration, thanks to the special controller functions.
Features
• Wide inlet pressure range opening
• Vibration free
• Mountable in any orientation
• Automatic live 5 –axis control
• Harsh environment reliable (C versions)
• Energy saving
• Durable structure for air inrush
• Units provided as complete set – Turbo, Controller, Cables, Cooling, Inlet Screen
• Units with integrated controller power supply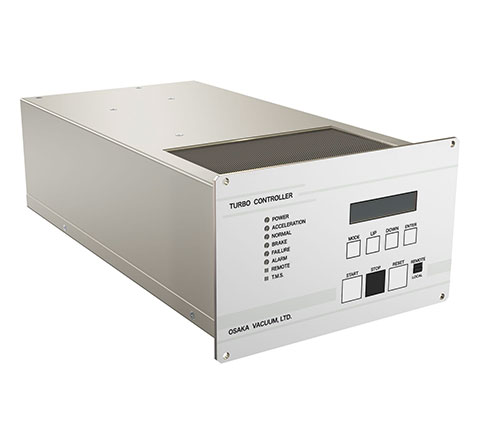 TC Controller
The TC controller for the TG Magnetically Levitated Turbo pump line is provided with LED screen for parameter setting, push button operation, Remote/Manual selection, Serial communication with RS232 or I/O Parallel interface, Alarm notifications, rotational speed adjustments, and optional accessory port.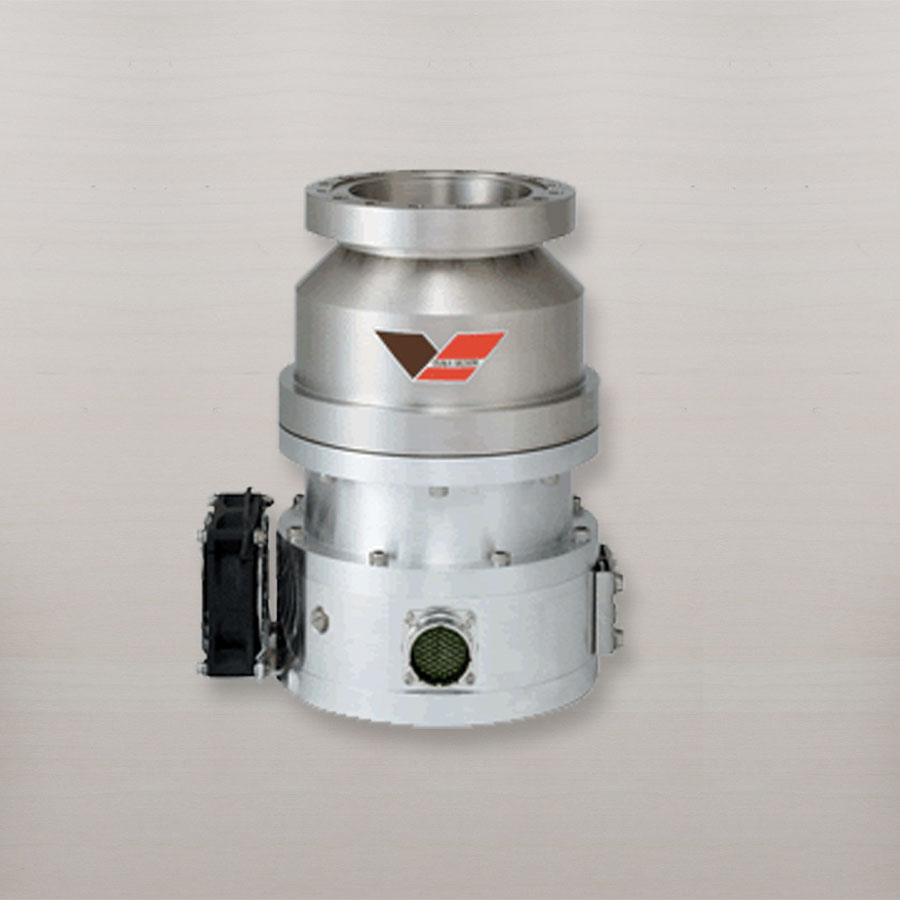 TG390M/C
Technical Specifications
Inlet Flange:
ISO 100, CF 100
Pumping Speed, L/S (N):
340
Pumping Speed, L/S (He):
290
Pumping Speed, L/S (H):
N/A
Ultimate Pressure (mbar):
10-10
Startup Time (min):
2
Orientation:
Any
Backing Pressure (mbar):
3
Outlet Flange:
NW 25
Weight (lb):
31
Controller:
TC010MA
Complete System Price:
$24,000.00
Ordering Information
Turbo Pump Systems ISO
Air Cooling: TG390MBAB
Water Cooling: TG390MBWB
Turbo Pump Systems CF
Air Cooling: TG390MCAB
Water Cooling: TG390MCWB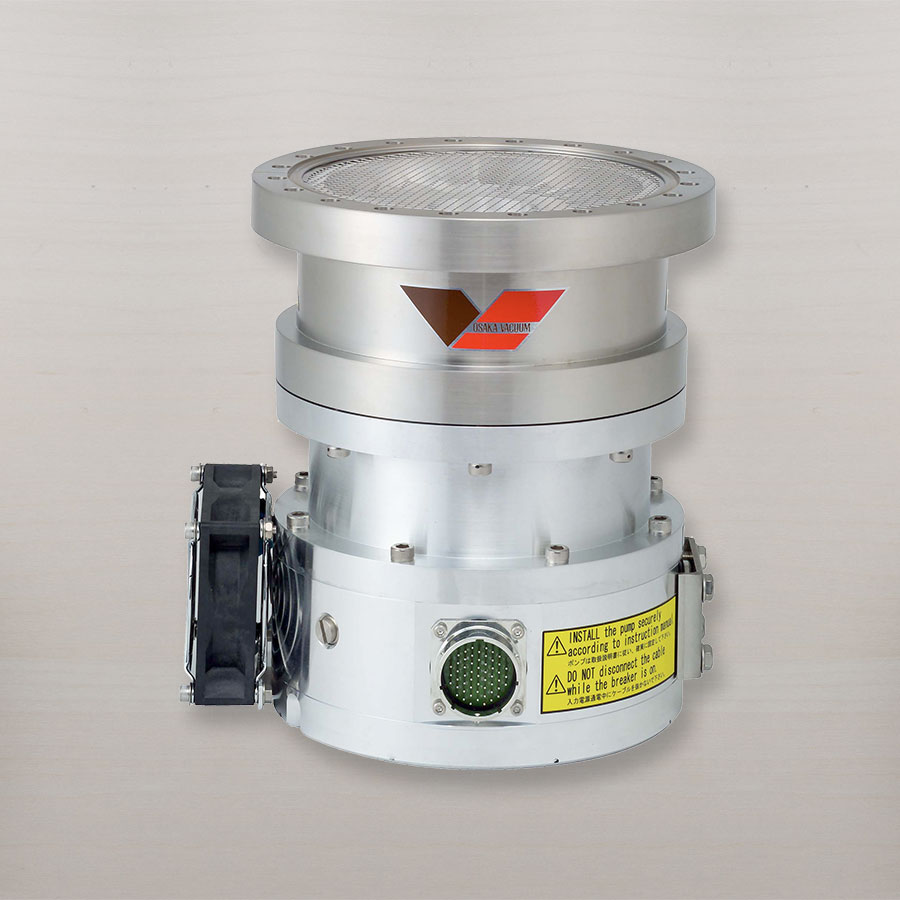 TG420M/C
Technical Specifications
Inlet Flange:
ISO 160, CF 160
Pumping Speed, L/S (N):
400
Pumping Speed, L/S (He):
300
Pumping Speed, L/S (H):
N/A
Ultimate Pressure (mbar):
10-10
Startup Time (min):
3
Orientation:
Any
Backing Pressure (mbar):
3
Outlet Flange:
NW 25
Weight (lb):
31
Controller:
TC010MA
Complete System Price:
$26,000.00
Ordering Information
Turbo Pump Systems ISO
Air Cooling: TG420MBAB
Water Cooling: TG420MBWB
Turbo Pump Systems CF
Air Cooling: TG420MCAB
Water Cooling: TG420MCWB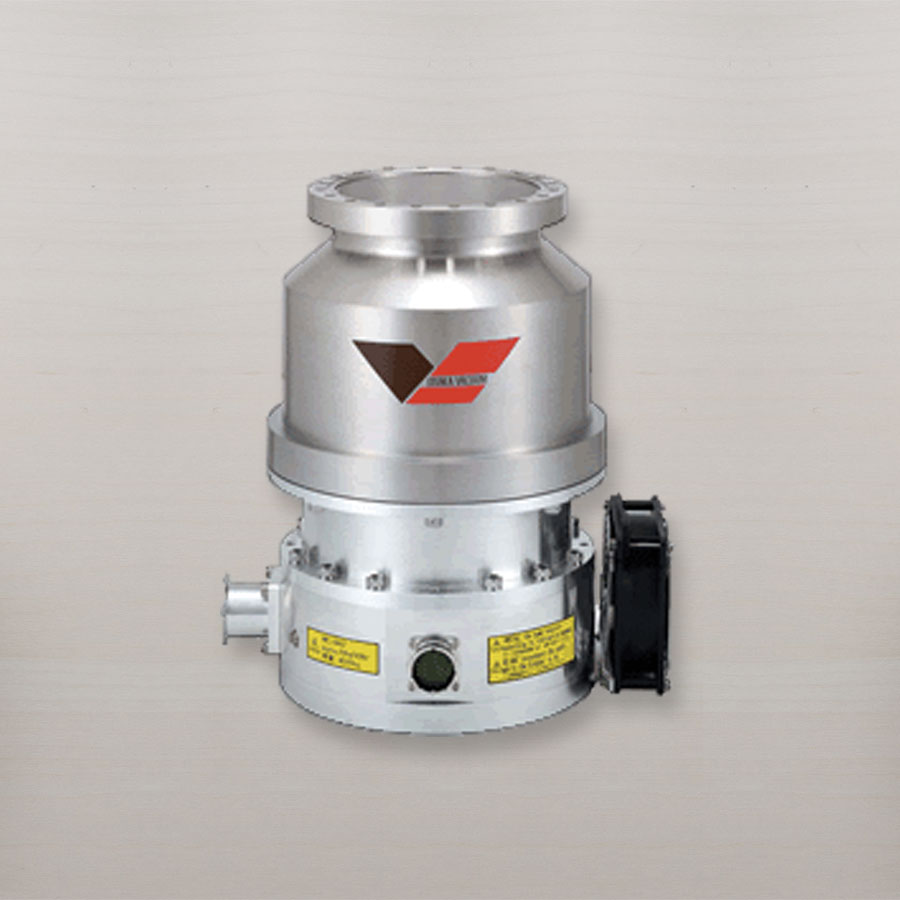 TG900M/C
Technical Specifications
Inlet Flange:
ISO 160, CF 160
Pumping Speed, L/S (N):
900
Pumping Speed, L/S (He):
1050
Pumping Speed, L/S (H):
N/A
Ultimate Pressure (mbar):
10-10
Startup Time (min):
4
Orientation:
Any
Backing Pressure (mbar):
3
Outlet Flange:
NW 40
Weight (lb):
77
Controller:
TC010MA
Complete System Price:
$38,000.00
Ordering Information
Turbo Pump Systems ISO
Air Cooling: TG900MBAB
Water Cooling: TG900MBWB
Turbo Pump Systems CF
Air Cooling: TG900MCAB
Water Cooling: TG900MCWB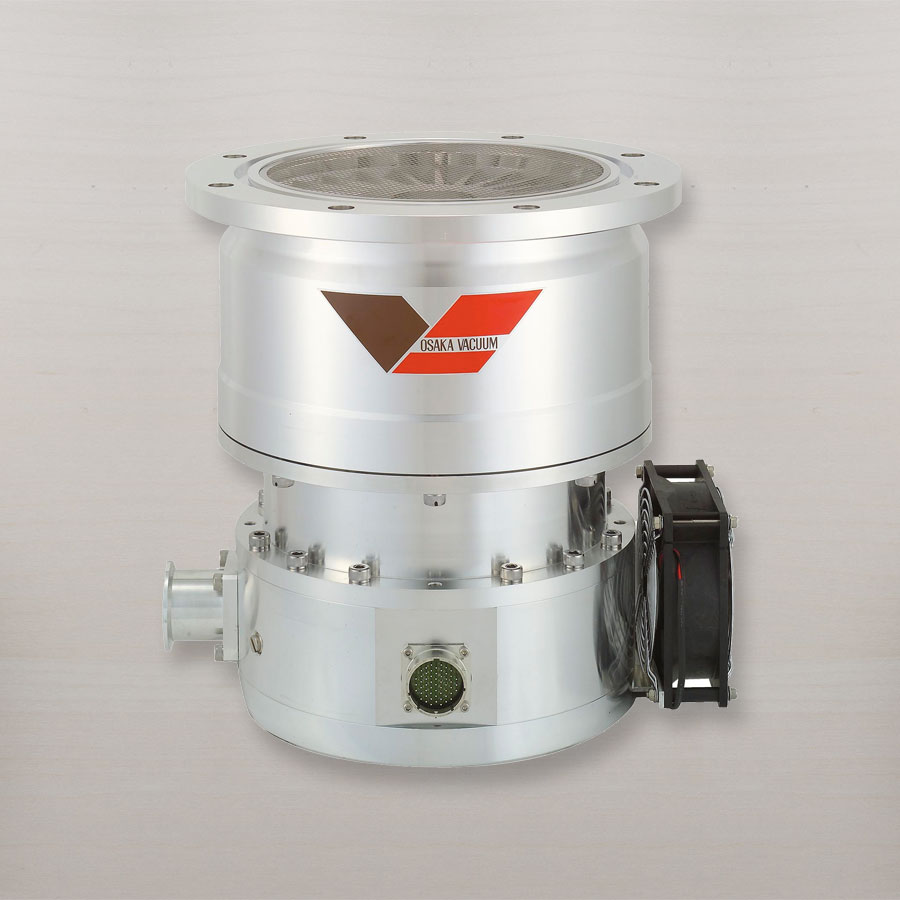 TG1300M/C
Technical Specifications
Inlet Flange:
ISO 200, CF 200
Pumping Speed, L/S (N):
1300
Pumping Speed, L/S (He):
1200
Pumping Speed, L/S (H):
N/A
Ultimate Pressure (mbar):
10-10
Startup Time (min):
5
Orientation:
Any
Backing Pressure (mbar):
3
Outlet Flange:
NW 40
Weight (lb):
77
Controller:
TC010MA
Complete System Price:
$43,000.00
Ordering Information
Turbo Pump Systems ISO
Air Cooling: TG1300MBAB
Water Cooling: TG1300MBWB
Turbo Pump Systems CF
Air Cooling: TG1300MCAB
Water Cooling: TG1300MCWB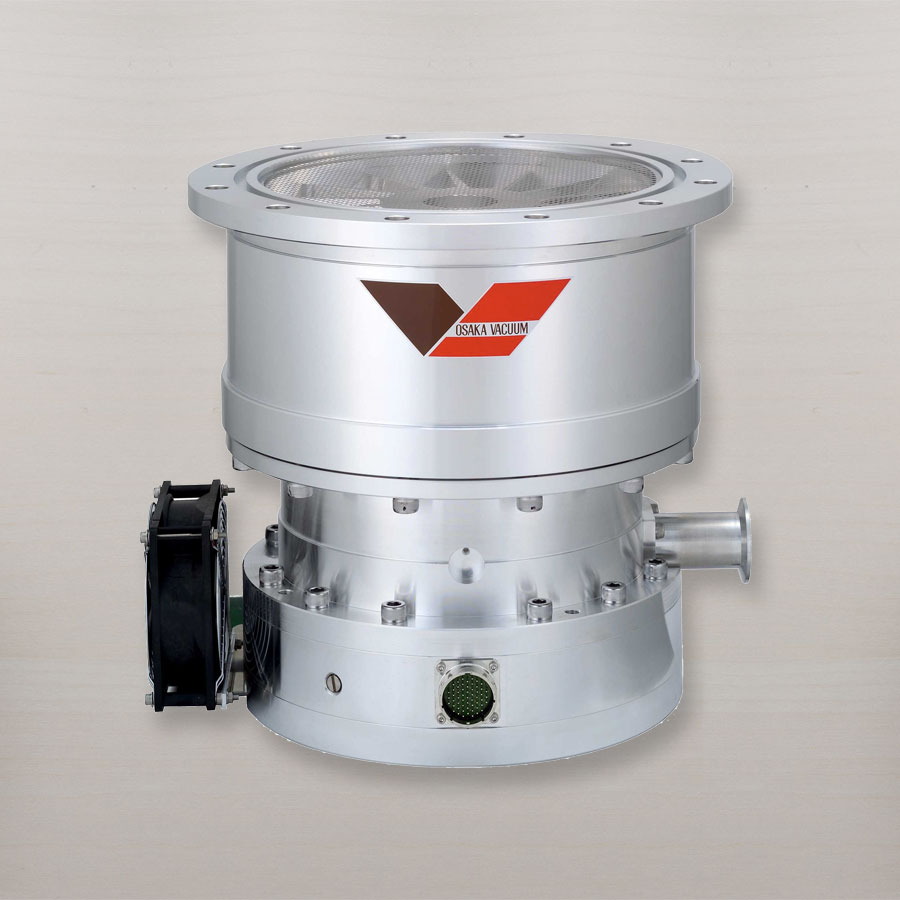 TG2400M/C
Technical Specifications
Inlet Flange:
ISO 250, CF 250
Pumping Speed, L/S (N):
2400
Pumping Speed, L/S (He):
1100
Pumping Speed, L/S (H):
N/A
Ultimate Pressure (mbar):
10-10
Startup Time (min):
5
Orientation:
Any
Backing Pressure (mbar):
2
Outlet Flange:
NW 40
Weight (lb):
105
Controller:
TC010MA
Complete System Price:
$61,000.00
Ordering Information
Turbo Pump Systems ISO
Air Cooling: TG2400MBAB
Water Cooling: TG2400MBWB
Turbo Pump Systems CF
Air Cooling: TG2400MCAB
Water Cooling: TG2400MCWB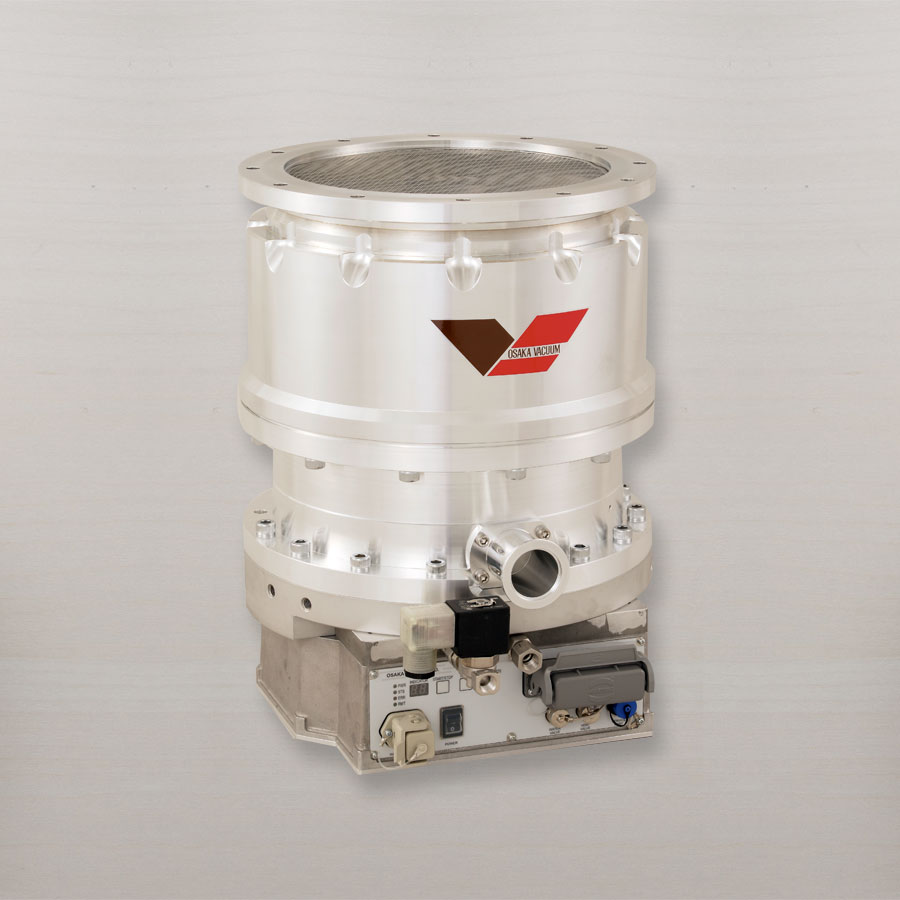 TG1704M/C
Technical Specifications
Inlet Flange:
ISO 200, CF 200
Pumping Speed, L/S (N):
1650
Pumping Speed, L/S (He):
1650
Pumping Speed, L/S (H):
1550
Ultimate Pressure (mbar):
10-9
Startup Time (min):
10
Orientation:
Any
Backing Pressure (mbar):
2
Outlet Flange:
NW 40
Weight (lb):
143
Controller:
Integrated
Complete System Price:
$36,500.00
Ordering Information
Turbo Pump Systems ISO
Air Cooling: N/A
Water Cooling: TG1704MBWC
Air Cooling: N/A
Water Cooling:TG1704MBWC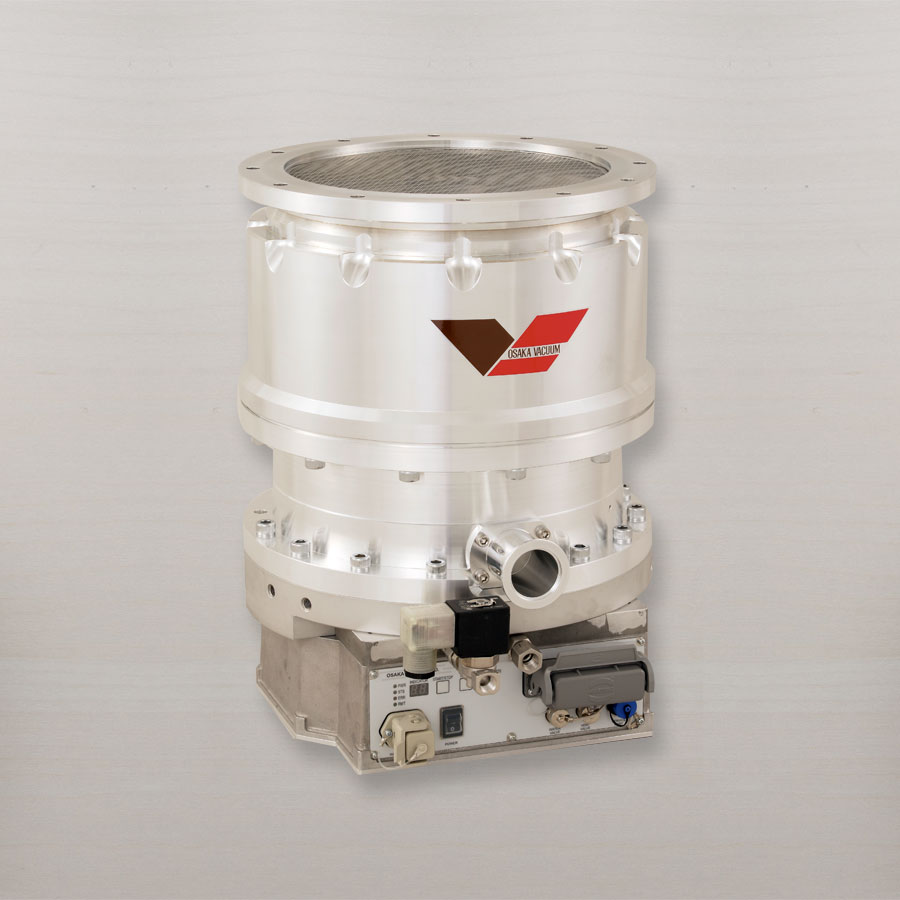 TG2204M/C
Technical Specifications
Inlet Flange:
ISO 250
Pumping Speed, L/S (N):
2200
Pumping Speed, L/S (He):
1800
Pumping Speed, L/S (H):
N/A
Ultimate Pressure (mbar):
10-10
Startup Time (min):
7
Orientation:
Any
Backing Pressure (mbar):
2
Outlet Flange:
NW 40
Weight (lb):
137
Controller:
Integrated
Complete System Price:
$36,500.00
Ordering Information
Turbo Pump Systems ISO
Air Cooling: N/A
Water Cooling: TG2204MBWC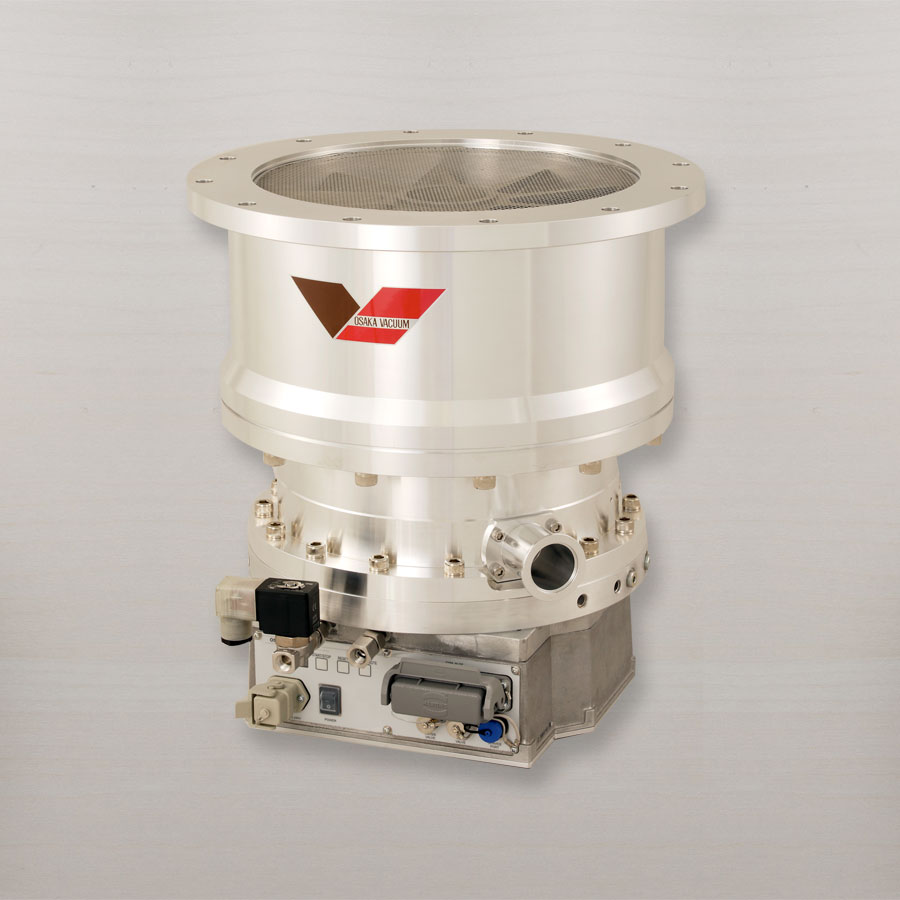 TG3300M/C
Technical Specifications
Inlet Flange:
ISO 320
Pumping Speed, L/S (N):
3000
Pumping Speed, L/S (He):
2200
Pumping Speed, L/S (H):
N/A
Ultimate Pressure (mbar):
10-9
Startup Time (min):
7
Orientation:
Any
Backing Pressure (mbar):
1.2
Outlet Flange:
NW 40
Weight (lb):
152
Controller:
Integrated
Complete System Price:
$38,500.00
Ordering Information
Turbo Pump Systems ISO
Air Cooling: N/A
Water Cooling: TG3300MBWC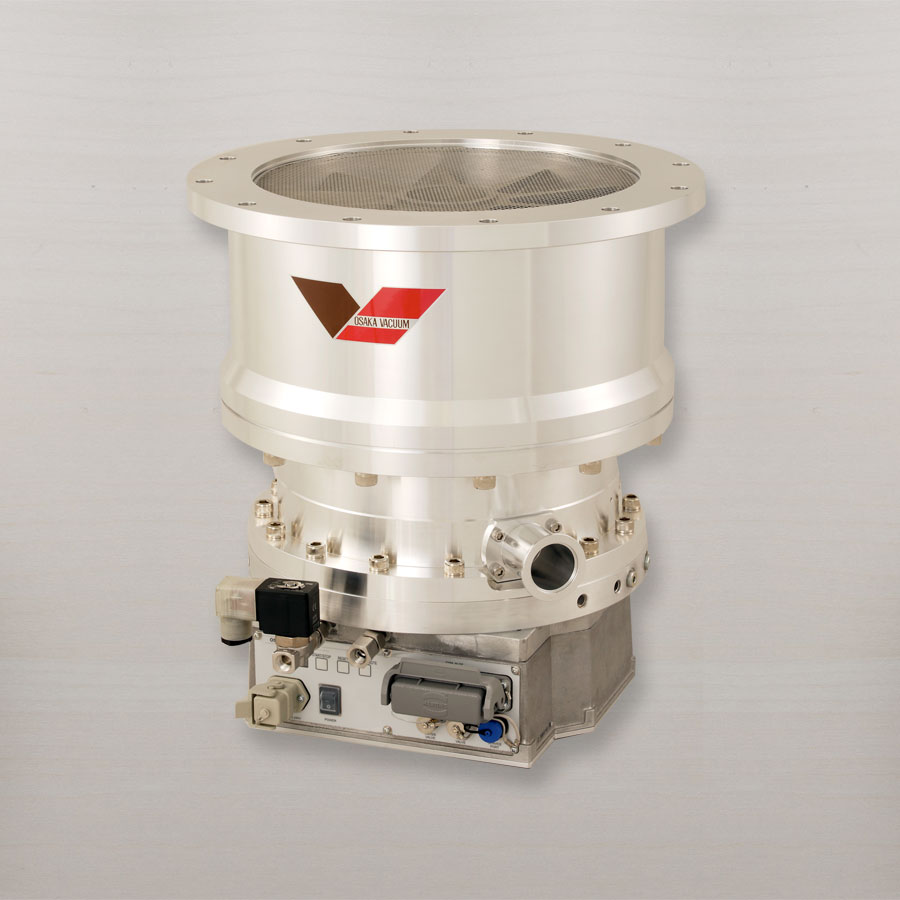 TG3804M
Technical Specifications
Inlet Flange:
ISO 320 – F
Pumping Speed, L/S (N):
3800
Pumping Speed, L/S (He):
2500
Pumping Speed, L/S (H):
N/A
Ultimate Pressure (mbar):
10-9
Startup Time (min):
12
Orientation:
Any
Backing Pressure (mbar):
1.2
Outlet Flange:
NW 40
Weight (lb):
196
Controller:
Integrated
Complete System Price:
$38,500.00
Ordering Information
Turbo Pump Systems ISO
Water Cooling: TG3804MBWB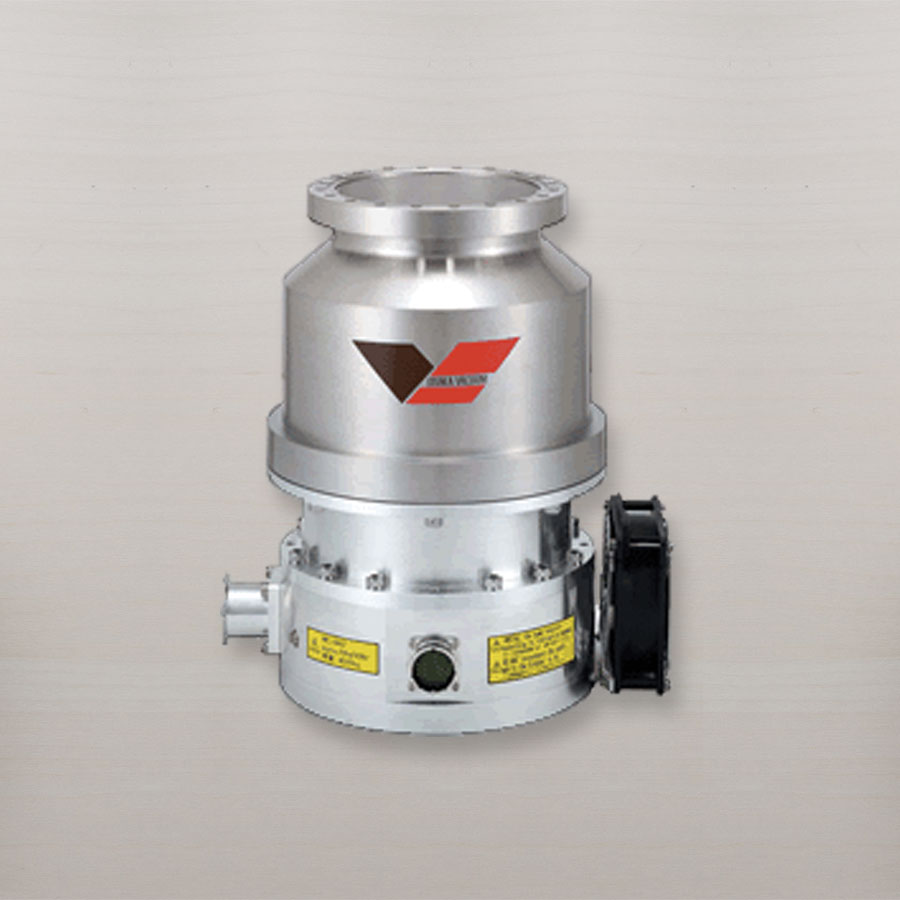 TG900MU
Technical Specifications
Inlet Flange:
CF 160
Pumping Speed, L/S (N):
900
Pumping Speed, L/S (He):
1050
Pumping Speed, L/S (H):
N/A
Ultimate Pressure (mbar):
10-11
Startup Time (min):
4
Orientation:
Any
Backing Pressure (mbar):
3
Outlet Flange:
NW 40
Weight (lb):
77
Controller:
TC010MA
Complete System Price:
$39,000.00
Ordering Information
Turbo Pump Systems CF
Air Cooling: TG900MUCAB
Water Cooling: TG900MUCWB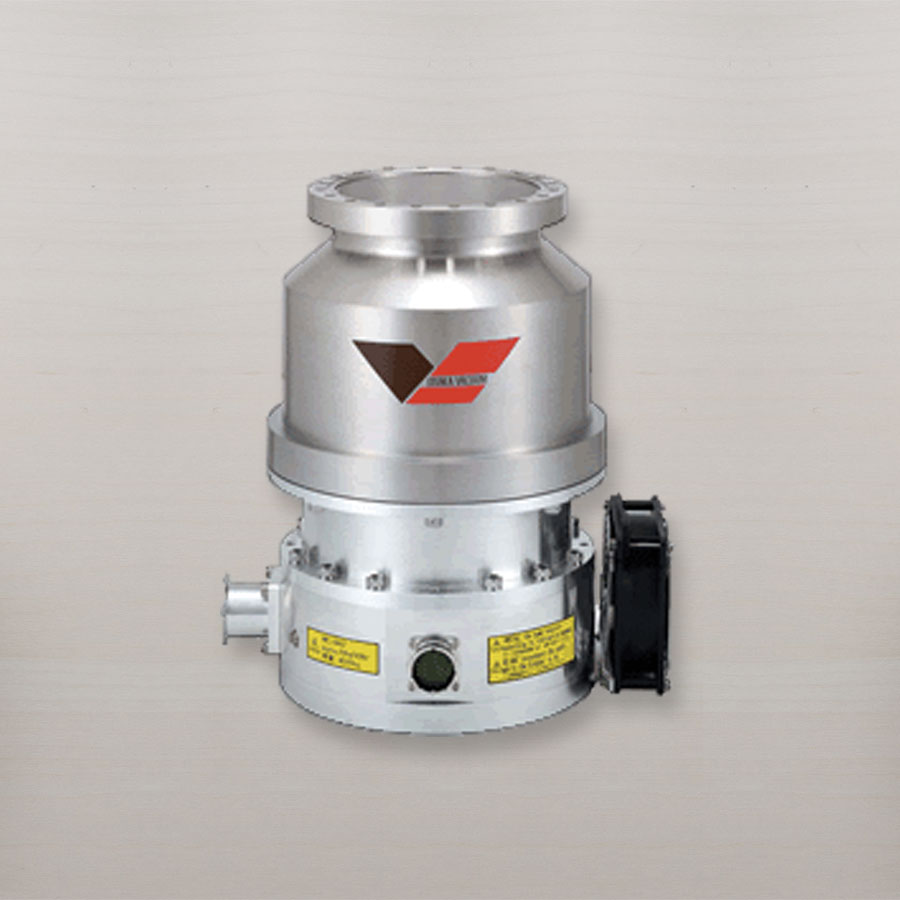 TG1300MU
Technical Specifications
Inlet Flange:
CF 200
Pumping Speed, L/S (N):
1300
Pumping Speed, L/S (He):
1200
Pumping Speed, L/S (H):
N/A
Ultimate Pressure (mbar):
10-11
Startup Time (min):
5
Orientation:
Any
Backing Pressure (mbar):
3
Outlet Flange:
NW 40
Weight (lb):
77
Controller:
TC010MA
Complete System Price:
$44,000.00
Ordering Information
Turbo Pump Systems CF
Air Cooling: TG1300MUAB
Water Cooling: TG1300MUWB