KYKY Turbo Pumps
KYKY Technology Development Ltd., founded in 1958, was previously called Beijing R&D center, Chinese Academy of Sciences (CAS). In the year 2000 the former Beijing R&D center of CAS transitioned into the new company called KYKY. Based on its past forty-eight-year knowledge accumulation, KYKY is positioned as a hightech corporation integrated with scientific instruments. A leading product of KYKY is the Turbo Molecular pump. The KYKY turbo pump is one of the most recognized in China and has also has been sold worldwide with a good reputation. The turbo pump series range from 100 – 3500 liters a second. These turbo pumps are ideal for economical standard applications requiring simple and reliable high vacuum.
Features
• Economical
• Ceramic bearings
• Corrosive semes available (N)
• Simplistic, reliable design
• Compact series allow for dry backing pumps
• Units Provided As Complete Set – Turbo, Controller, Cables, Cooling, Inlet Screen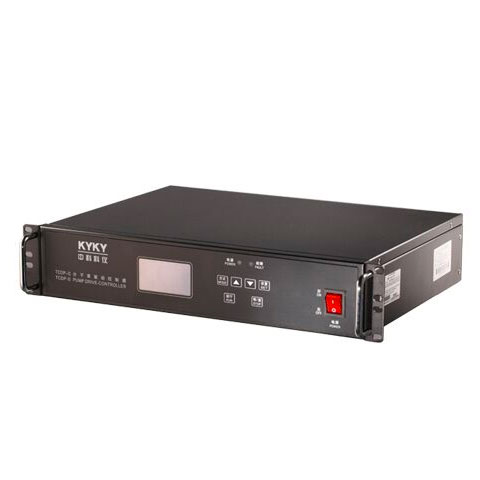 TCDP-II Controller
The new TCDP-II controller provides multi-function and reliable performance for various model turbo molecular pumps. The same unit can be utilized to operate numerous turbos. Standard features include remote interface, RS485, I/O parallel, LED Display for Speed, Frequency, Current, Voltage and multiple Error readings.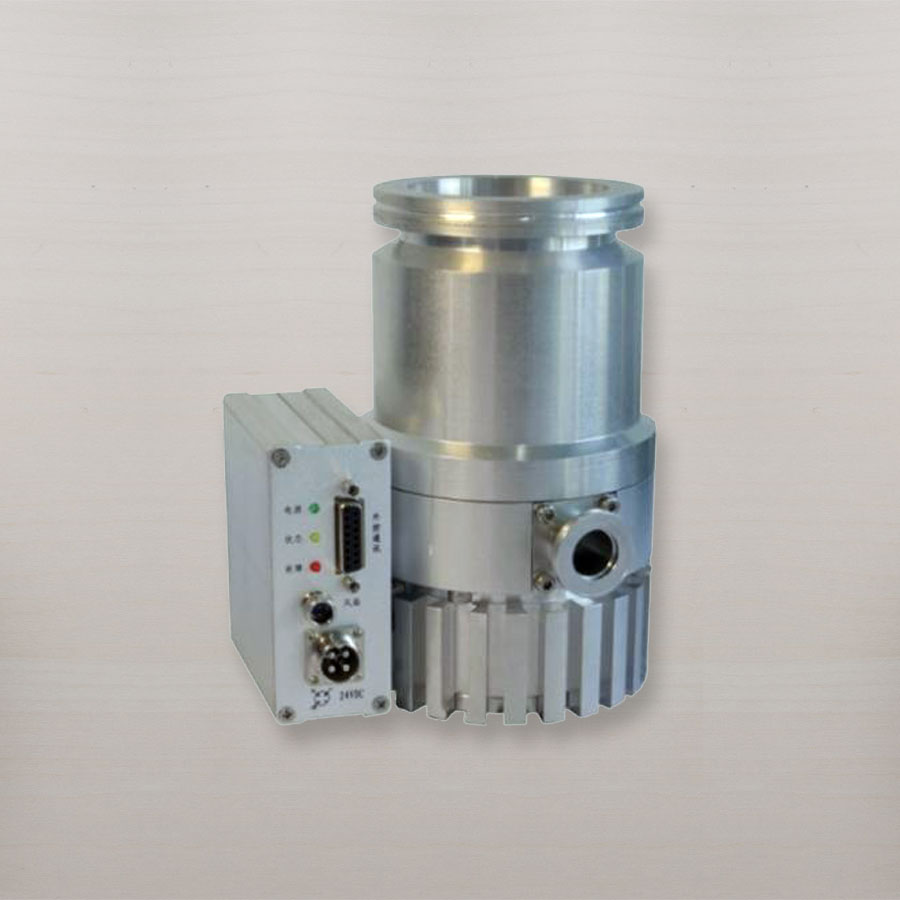 F70E
Technical Specifications
Inlet Flange:
ISO 63, CF 63
Pumping Speed, L/S (N):
70
Compression Ratio (N):
> 10/6
Compression Ratio (H):
4 x 10/3
Ultimate Pressure (mbar):
10-8
Startup Time (min):
1.5
Rotational Speed (rpm):
51,000
Orientation:
Any
Backing Pressure (mbar):
0.1
Outlet Flange:
KF 16
Weight (lb):
4
Controller:
N/A
Complete System Price:
$5,840.00
Ordering Information
Turbo Pump Systems ISO
Air Cooling: F70EACI
Water Cooling: F70EWCI
Turbo Pump Systems CF
Air Cooling: F70EACCF
Water Cooling: F70EWCCF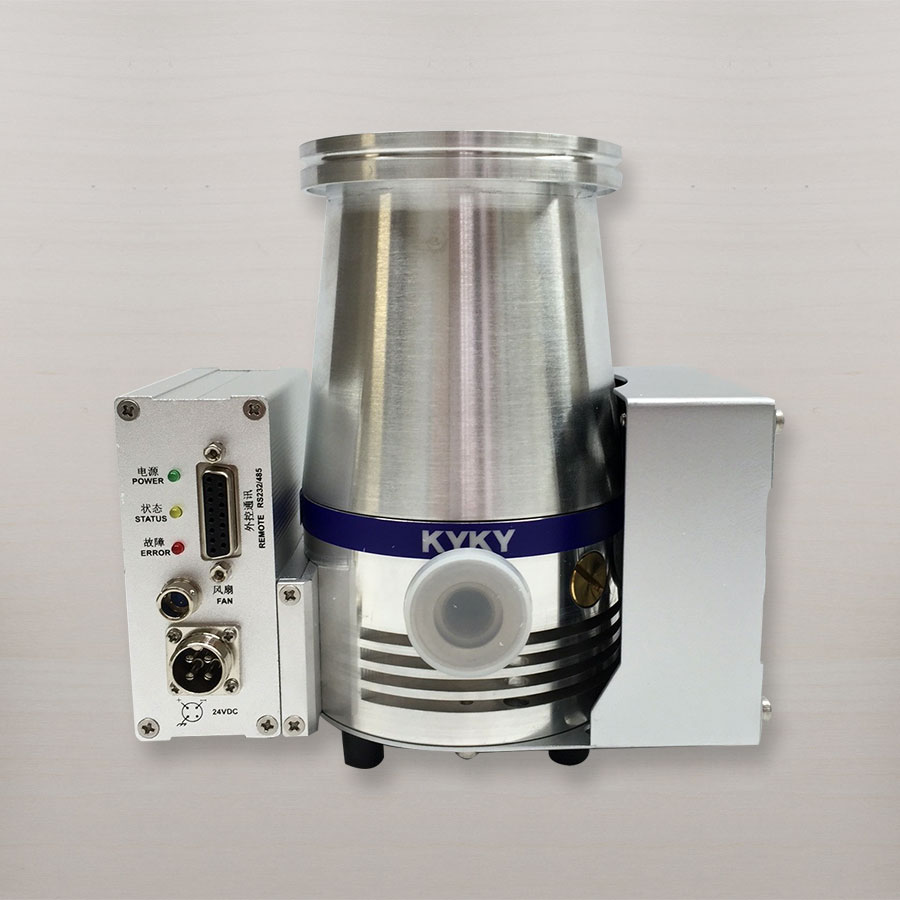 F80E
Technical Specifications
Inlet Flange:
ISO 63, CF 63
Pumping Speed, L/S (N):
62
Compression Ratio (N):
> 10/6
Compression Ratio (H):
4 x 10/3
Ultimate Pressure (mbar):
10-8
Startup Time (min):
1.8
Rotational Speed (rpm):
72,000
Orientation:
Any
Backing Pressure (mbar):
0.1
Outlet Flange:
KF 16
Weight (lb):
4
Controller:
TCP 100
Complete System Price:
$5,980.00
Ordering Information
Turbo Pump Systems ISO
Air Cooling: F80EACI
Water Cooling: F80EWCI
Turbo Pump Systems CF
Air Cooling: F80EACCF
Water Cooling: F80EWCCF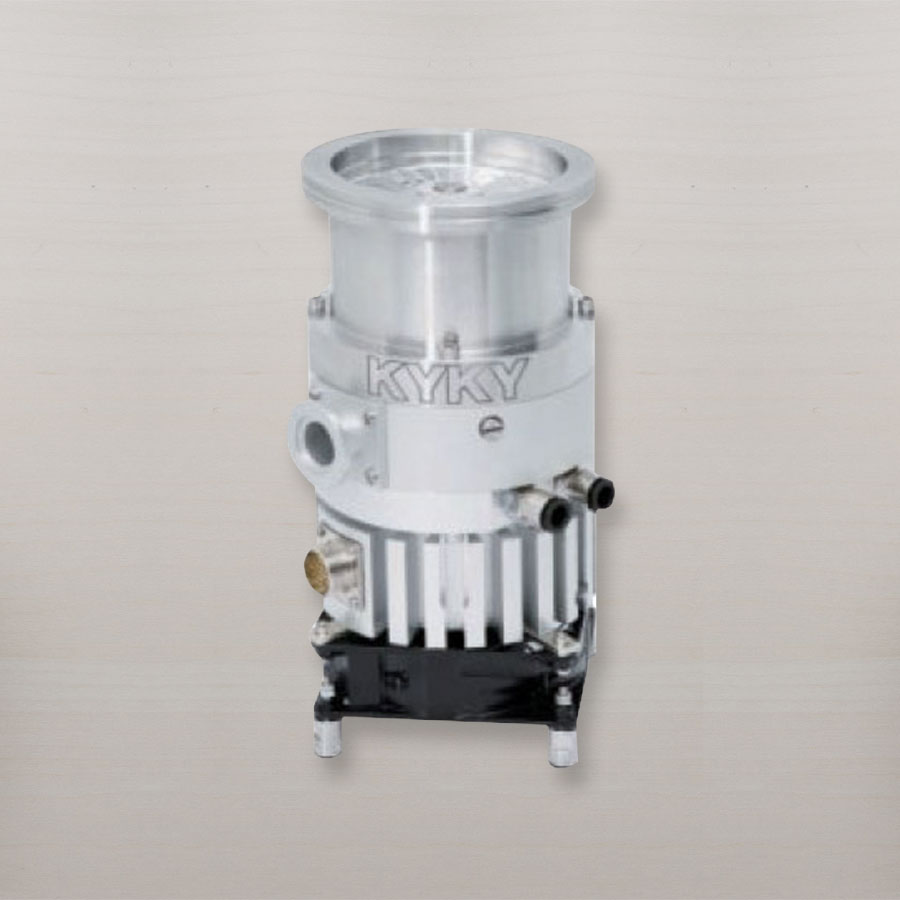 F110E
Technical Specifications
Inlet Flange:
ISO 100, CF 100
Pumping Speed, L/S (N):
110
Compression Ratio (N):
> 10/8
Compression Ratio (H):
5 x 10/2
Ultimate Pressure (mbar):
10-8
Startup Time (min):
< 2
Rotational Speed (rpm):
42,300
Orientation:
Any
Backing Pressure (mbar):
0.1
Outlet Flange:
KF 25
Weight (lb):
16
Controller:
TCDP-11
Complete System Price:
$5,940.00
Ordering Information
Turbo Pump Systems ISO
Air Cooling: F110EACI
Water Cooling: F110EWCI
Turbo Pump Systems CF
Air Cooling: F110EACCF
Water Cooling: F110EWCCF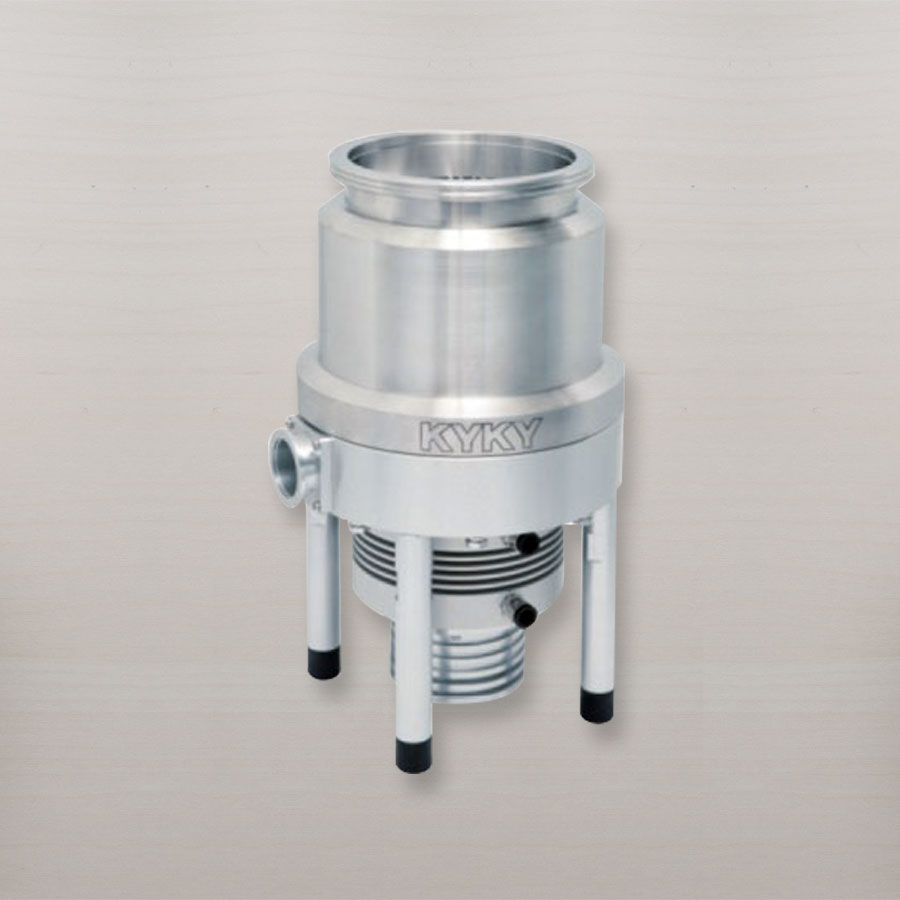 FF620 / N
Technical Specifications
Inlet Flange:
ISO 160, CF 160
Pumping Speed, L/S (N):
600
Compression Ratio (N):
10/9
Compression Ratio (H):
6 x 10/4
Ultimate Pressure (mbar):
10-9
Startup Time (min):
< 4.5
Rotational Speed (rpm):
36,000
Orientation:
Vertical +/- 5%
Backing Pressure (mbar):
0.1
Outlet Flange:
KF 40
Weight (lb):
64
Controller:
TCDP-11
Complete System Price:
$8,900.00
Ordering Information
Turbo Pump Systems ISO
Air Cooling: N/A
Water Cooling: FF620EWCI
Turbo Pump Systems CF
Air Cooling: N/A
Water Cooling: FF620EWCCF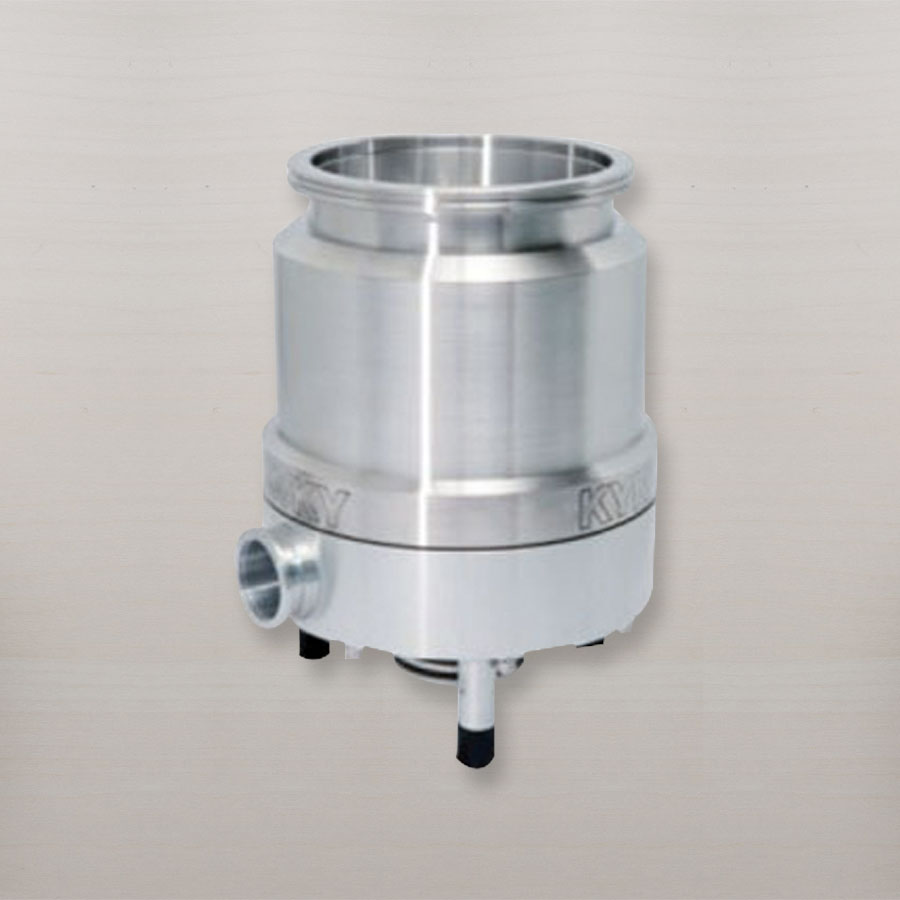 FF700E
Technical Specifications
Inlet Flange:
ISO 160, CF 160
Pumping Speed, L/S (N):
700
Compression Ratio (N):
> 10/9
Compression Ratio (H):
6 x 10/4
Ultimate Pressure (mbar):
10-10
Startup Time (min):
< 4
Rotational Speed (rpm):
36,000
Orientation:
Any
Backing Pressure (mbar):
1.5
Outlet Flange:
KF 40
Weight (lb):
42
Controller:
TCDP-11
Complete System Price:
$12,540.00
Ordering Information
Turbo Pump Systems ISO
Air Cooling: FF700ACI
Water Cooling: FF700EWCI
Turbo Pump Systems CF
Air Cooling: F700ACCF
Water Cooling: F700EWCCF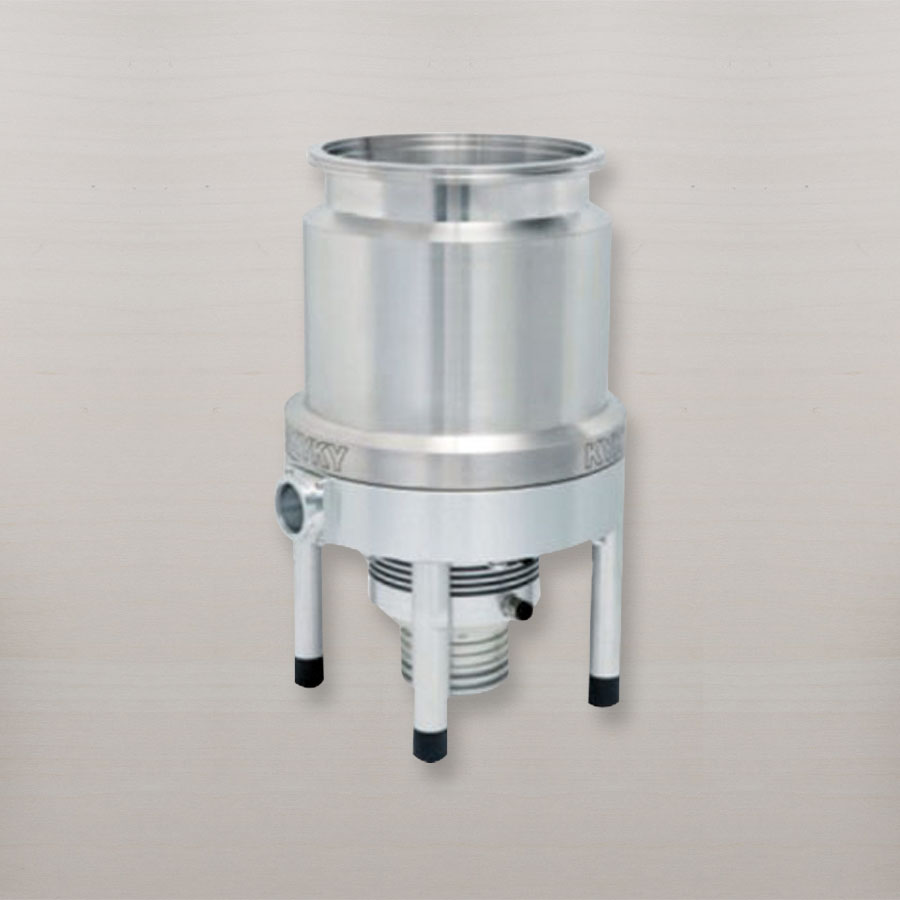 F1200E / N
Technical Specifications
Inlet Flange:
ISO 200, CF 200
Pumping Speed, L/S (N):
1200
Compression Ratio (N):
10/9
Compression Ratio (H):
6 x 10/3
Ultimate Pressure (mbar):
10-9
Startup Time (min):
< 6
Rotational Speed (rpm):
24,000
Orientation:
Vertical +/- 5%
Backing Pressure (mbar):
0.1
Outlet Flange:
KF 40
Weight (lb):
86
Controller:
TCDP-11
Complete System Price:
$12,600.00
Ordering Information
Turbo Pump Systems ISO
Air Cooling: N/A
Water Cooling: F1200EWCI
Turbo Pump Systems CF
Air Cooling: N/A
Water Cooling: F1200EWCCF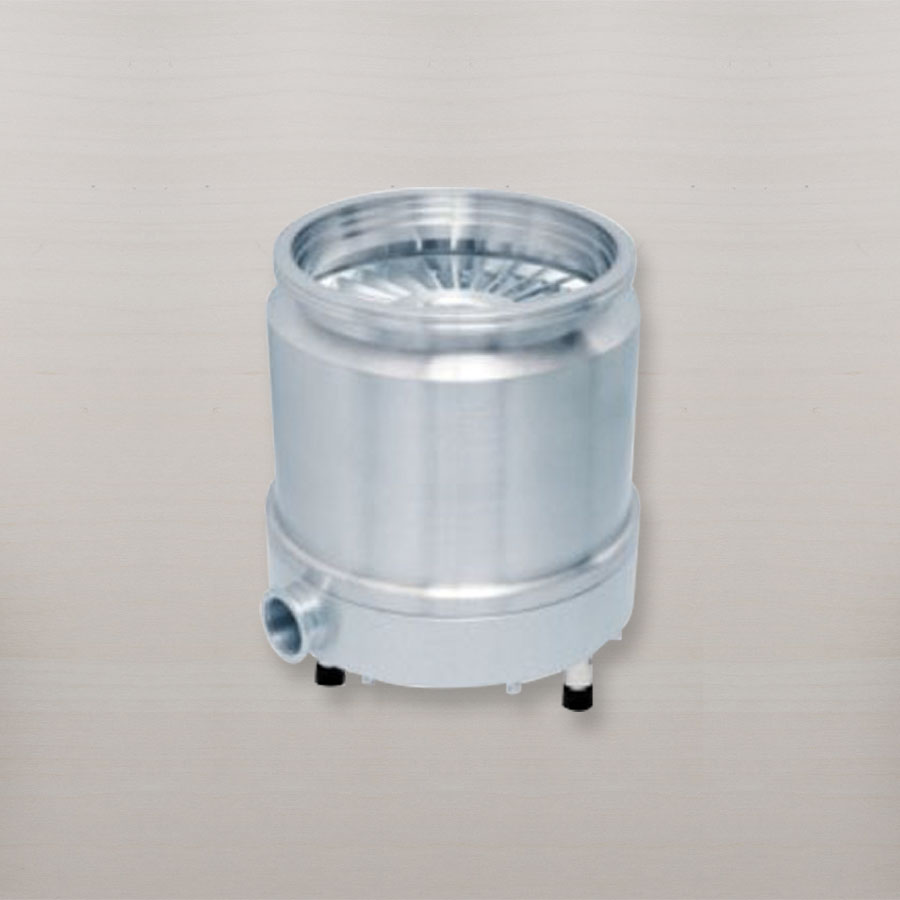 F1300E / N
Technical Specifications
Inlet Flange:
ISO 200, CF 200
Pumping Speed, L/S (N):
1300
Compression Ratio (N):
> 10/9
Compression Ratio (H):
1 x 10/3
Ultimate Pressure (mbar):
10-9
Startup Time (min):
< 6
Rotational Speed (rpm):
24,000
Orientation:
Any
Backing Pressure (mbar):
1.5
Outlet Flange:
KF 40
Weight (lb):
64
Controller:
TCDP-11
Complete System Price:
$16,500.00
Ordering Information
Turbo Pump Systems ISO
Air Cooling: N/A
Water Cooling: F1300EWCI
Turbo Pump Systems CF
Air Cooling: N/A
Water Cooling: F1300EWCCF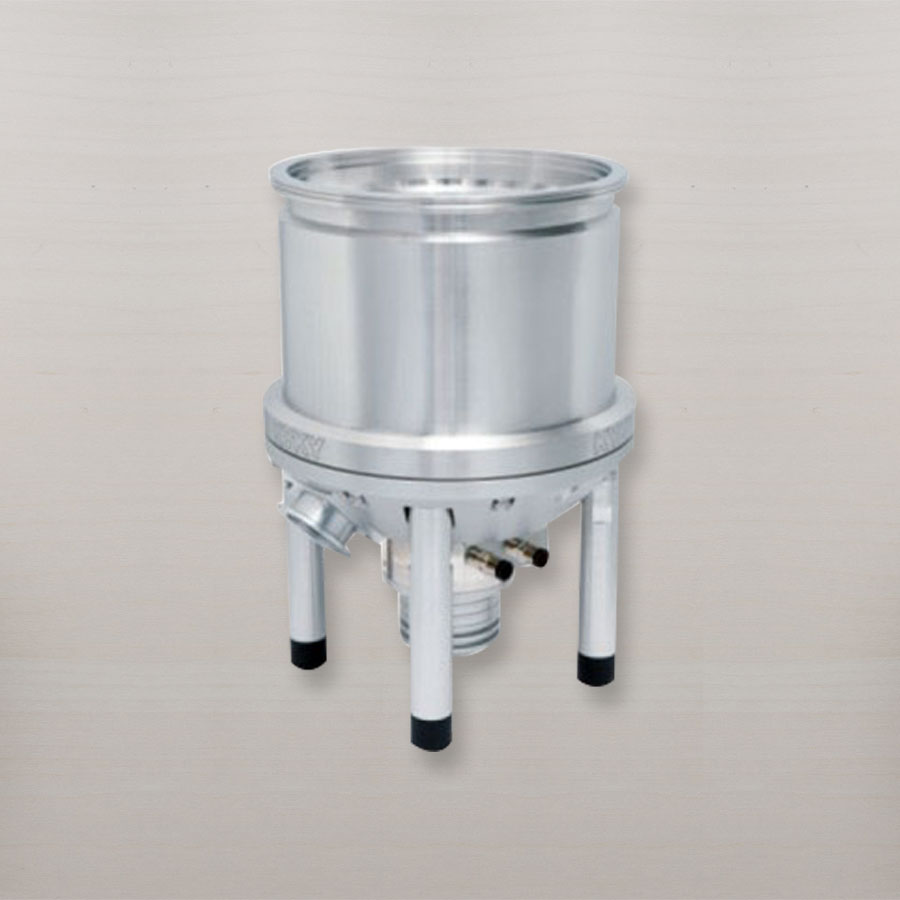 F1600E
Technical Specifications
Inlet Flange:
ISO 250, CF 250
Pumping Speed, L/S (N):
1600
Compression Ratio (N):
10/8
Compression Ratio (H):
10/3
Ultimate Pressure (mbar):
10-9
Startup Time (min):
< 7
Rotational Speed (rpm):
27,000
Orientation:
Vertical +/- 5%
Backing Pressure (mbar):
N/A
Outlet Flange:
KF 50
Weight (lb):
103
Controller:
TCDP-11
Complete System Price:
$14,500.00
Ordering Information
Turbo Pump Systems ISO
Air Cooling: N/A
Water Cooling: F1600EWCI
Turbo Pump Systems CF
Air Cooling: N/A
Water Cooling: F1600EWCF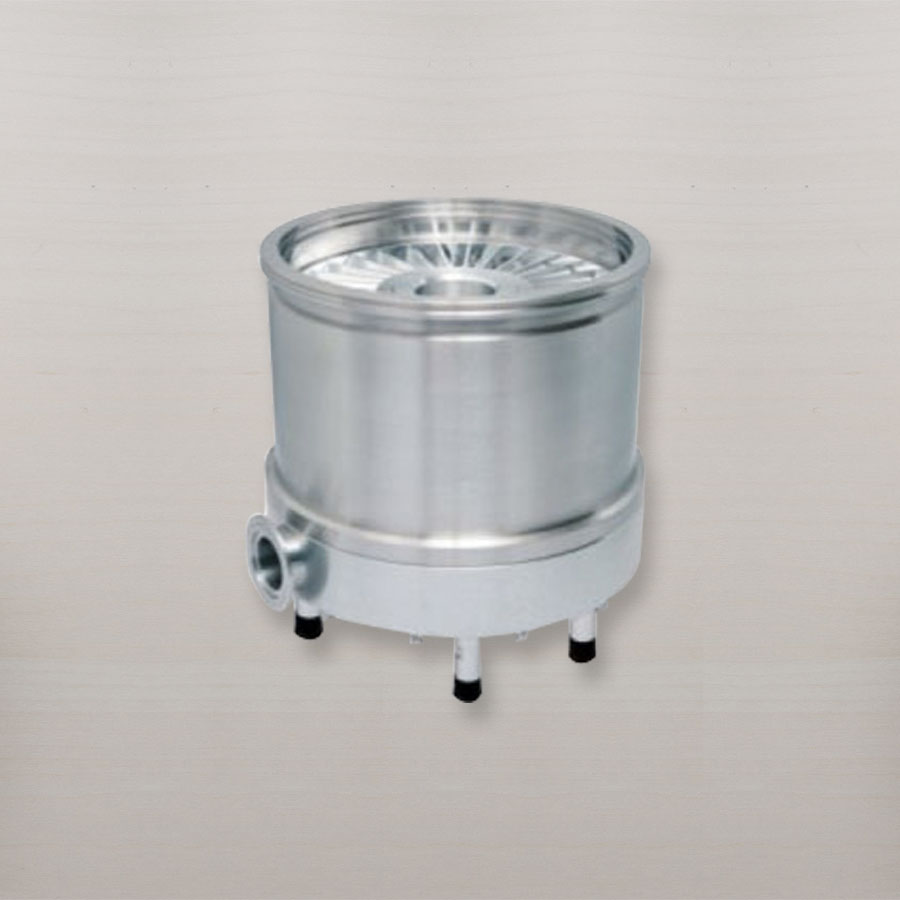 F2000E
Technical Specifications
Inlet Flange:
ISO 250
Pumping Speed, L/S (N):
2000
Compression Ratio (N):
> 10/9
Compression Ratio (H):
6 x 10/3
Ultimate Pressure (mbar):
10-7
Startup Time (min):
6
Rotational Speed (rpm):
24,000
Orientation:
Any
Backing Pressure (mbar):
1.5
Outlet Flange:
KF 50
Weight (lb):
70
Controller:
TCDP-11
Complete System Price:
$22,000.00
Ordering Information
Turbo Pump Systems ISO
Air Cooling: N/A
Water Cooling: F2000EWCI
Turbo Pump Systems CF
Air Cooling: N/A
Water Cooling: N/A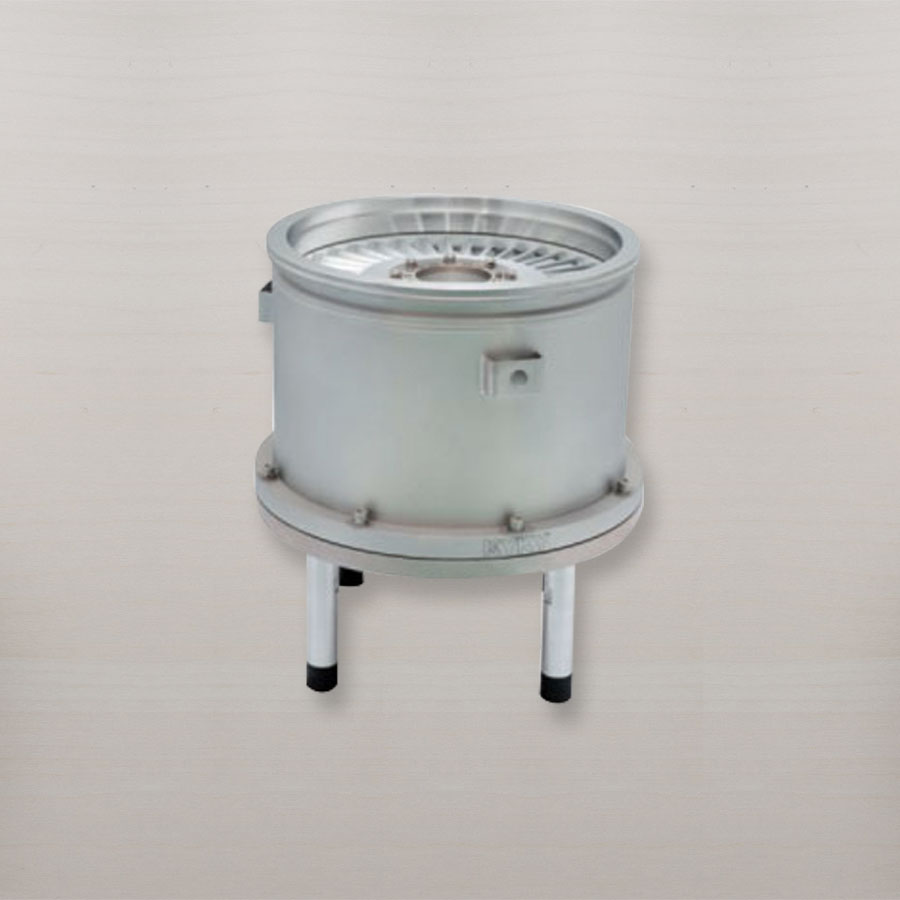 F3500E / N
Technical Specifications
Inlet Flange:
ISO 400
Pumping Speed, L/S (N):
3500
Compression Ratio (N):
> 10/8
Compression Ratio (H):
5 x 10/2
Ultimate Pressure (mbar):
10 – 7
Startup Time (min):
< 20
Rotational Speed (rpm):
15,000
Orientation:
Vertical +/- 5%
Backing Pressure (mbar):
0.1
Outlet Flange:
KF 100
Weight (lb):
300
Controller:
FD3500KW
Complete System Price:
$31,850.00
Ordering Information
Turbo Pump Systems ISO
Air Cooling: N/A
Water Cooling: F3500EWCI
Turbo Pump Systems CF
Air Cooling: N/A
Water Cooling: F3500EWCCF