Osaka Turbo Pumps
Osaka Vacuum's leadership in the field of turbo molecular pumps began in 1970 with their production of the first turbo pump in Japan. Since then, Osaka has developed the world's first compound molecular pump. Today, Osaka Vacuum continues to bring you the same reliable products as always. Along with the proven performance of the Osaka pumps, their turbos are designed to handle even the toughest processes, providing you with pumps you can count on day-after-day and year-after-year. All units are provided as a complete set with controller and cables to make selection easy and economical.
Features
• Any orientation
• Durable structure for air inrush
• Common parts & controller
• Economical
• Advanced design & high reliability
• Units provided as complete set – Turbo, Controller, Cables, Cooling, Inlet Screen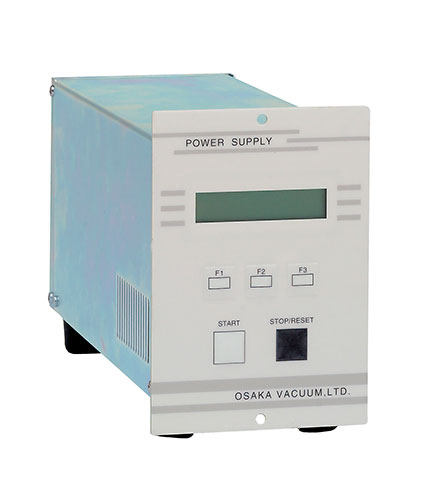 TC Controller
The universal TC controller allows simple operation of the TG turbo pump line. The unit is provided with LED screen for parameter setting, push button operation, Remote/Manual selection, Serial communication with RS232 or I/O Parallel interface, Alarm notifications, rotational speed adjustments, and optional accessory port.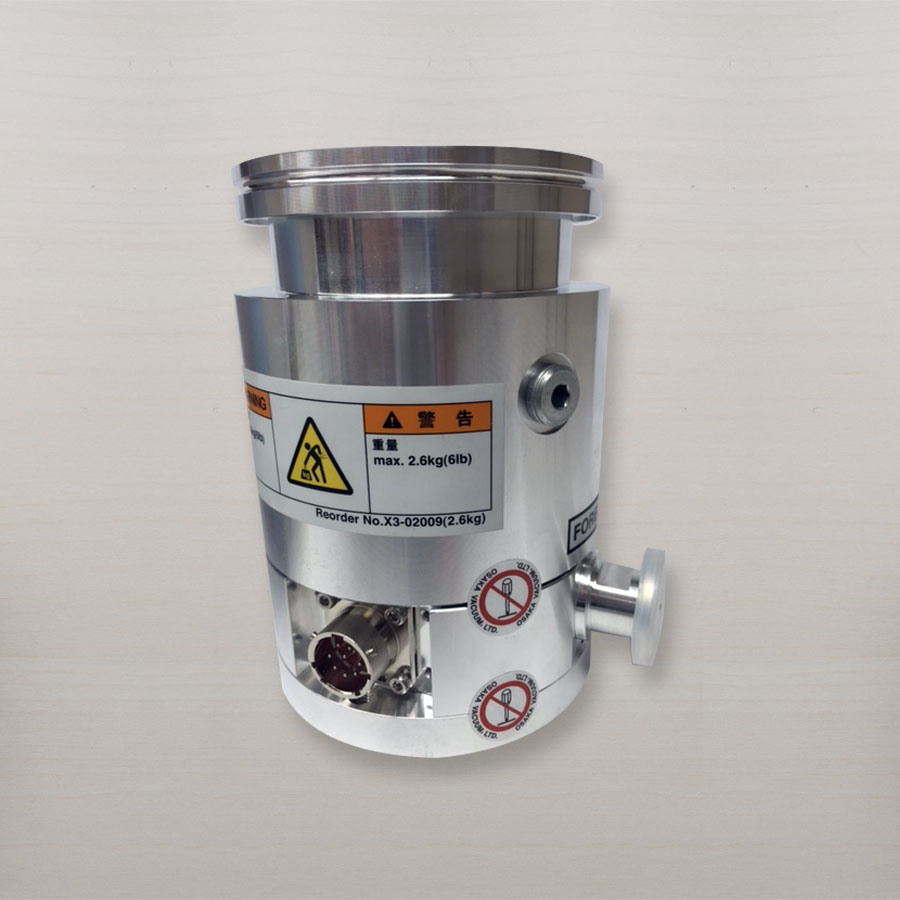 TG70
Technical Specifications
Inlet Flange:
ISO 63, CF 63
Pumping Speed, L/S (N):
70
Pumping Speed, L/S (He):
45
Pumping Speed, L/S (H):
N/A
Ultimate Pressure (mbar):
10-10
Startup Time (min):
2
Rotational Speed (rpm):
80,000
Orientation:
Any
Backing Pressure (mbar):
9
Outlet Flange:
NW 16
Weight (lb):
10
Controller:
TC76
Complete System Price:
$6,995.00
Ordering Information
Turbo Pump Systems ISO
Air Cooling: TG70FRAB
Water Cooling: TG70FRWB
Turbo Pump Systems CF
Air Cooling: TG70FCAB
Water Cooling: TG70FCWB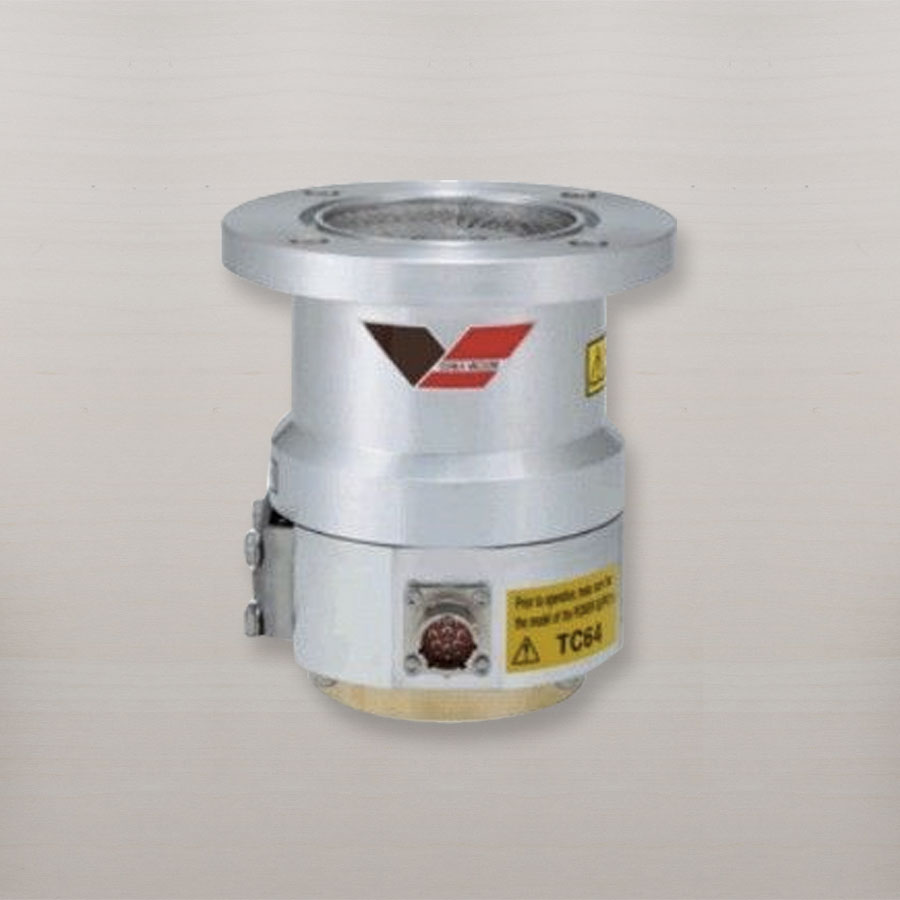 TG220F
Technical Specifications
Inlet Flange:
ISO 100, CF 100
Pumping Speed, L/S (N):
200
Pumping Speed, L/S (He):
100
Pumping Speed, L/S (H):
N/A
Ultimate Pressure (mbar):
10-8
Startup Time (min):
1
Rotational Speed (rpm):
48,000
Orientation:
Any
Backing Pressure (mbar):
2
Outlet Flange:
NW 25
Weight (lb):
11
Controller:
TC223
Complete System Price:
$10,986.00
Ordering Information
Turbo Pump Systems ISO
Air Cooling: TG220FRAB
Water Cooling: TG220FRWB
Turbo Pump Systems CF
Air Cooling: TG220FCAB
Water Cooling: TG220FCWB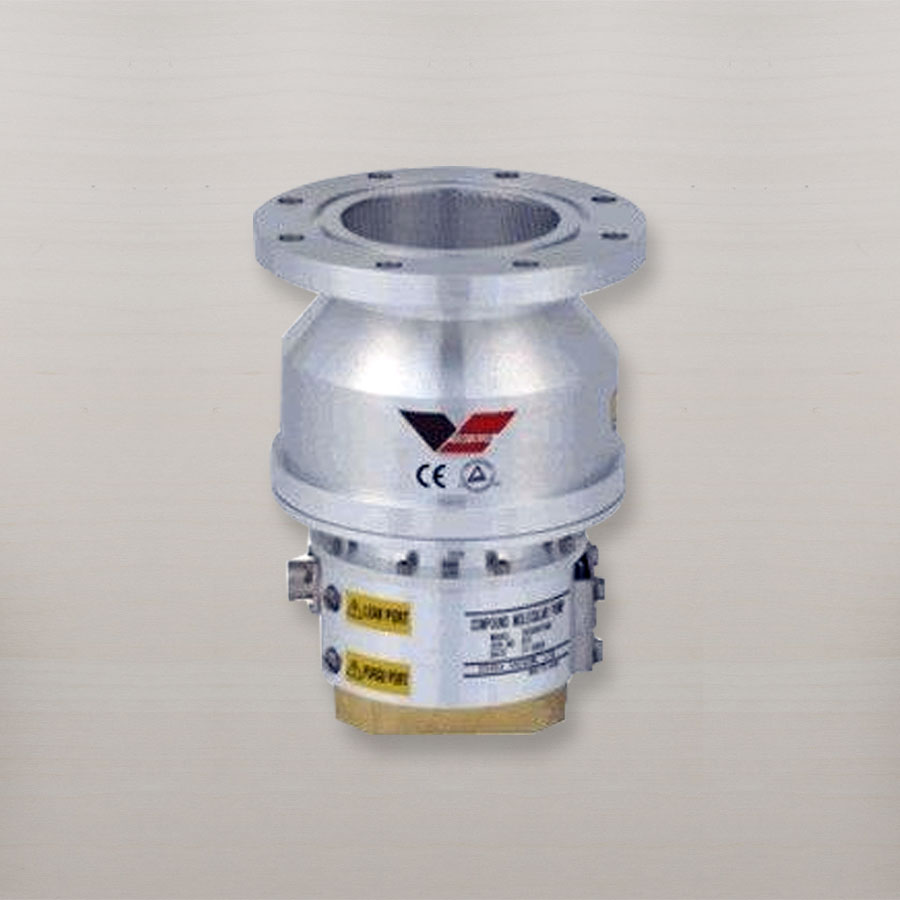 TG350F
Technical Specifications
Inlet Flange:
ISO 100, CF 100
Pumping Speed, L/S (N):
330
Pumping Speed, L/S (He):
200
Pumping Speed, L/S (H):
N/A
Ultimate Pressure (mbar):
10-9
Startup Time (min):
3
Rotational Speed (rpm):
46,000
Orientation:
Any
Backing Pressure (mbar):
3
Outlet Flange:
NW 25
Weight (lb):
13
Controller:
TC353
Complete System Price:
$13,541.00
Ordering Information
Turbo Pump Systems ISO
Air Cooling: TG350FRAB
Water Cooling: TG350FRWB
Turbo Pump Systems CF
Air Cooling: TG350FCAB
Water Cooling: TG350FCWB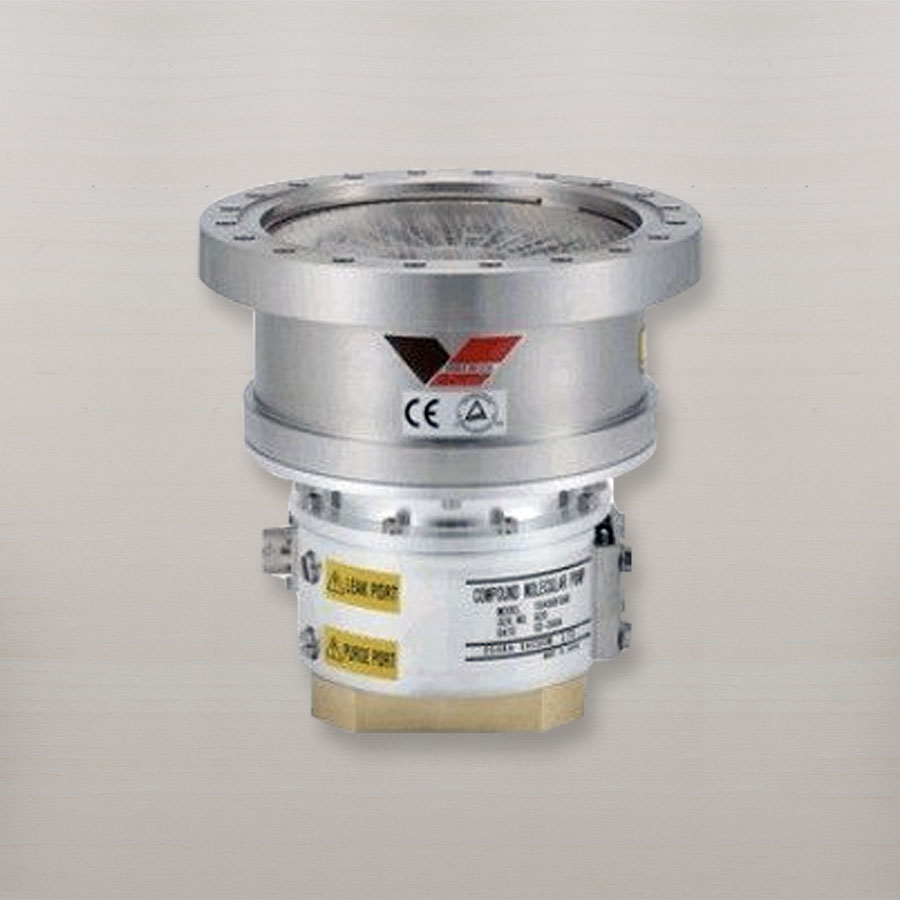 TG450F
Technical Specifications
Inlet Flange:
ISO 160, CF 160
Pumping Speed, L/S (N):
450
Pumping Speed, L/S (He):
240
Pumping Speed, L/S (H):
N/A
Ultimate Pressure (mbar):
10-9
Startup Time (min):
3
Rotational Speed (rpm):
45,000
Orientation:
Any
Backing Pressure (mbar):
3
Outlet Flange:
NW 25
Weight (lb):
15.4
Controller:
TC353
Complete System Price:
$13,541.00
Ordering Information
Turbo Pump Systems ISO
Air Cooling: TG450FBAB
Water Cooling: TG450FBWB
Turbo Pump Systems CF
Air Cooling: TG450FCAB
Water Cooling: TG450FCWB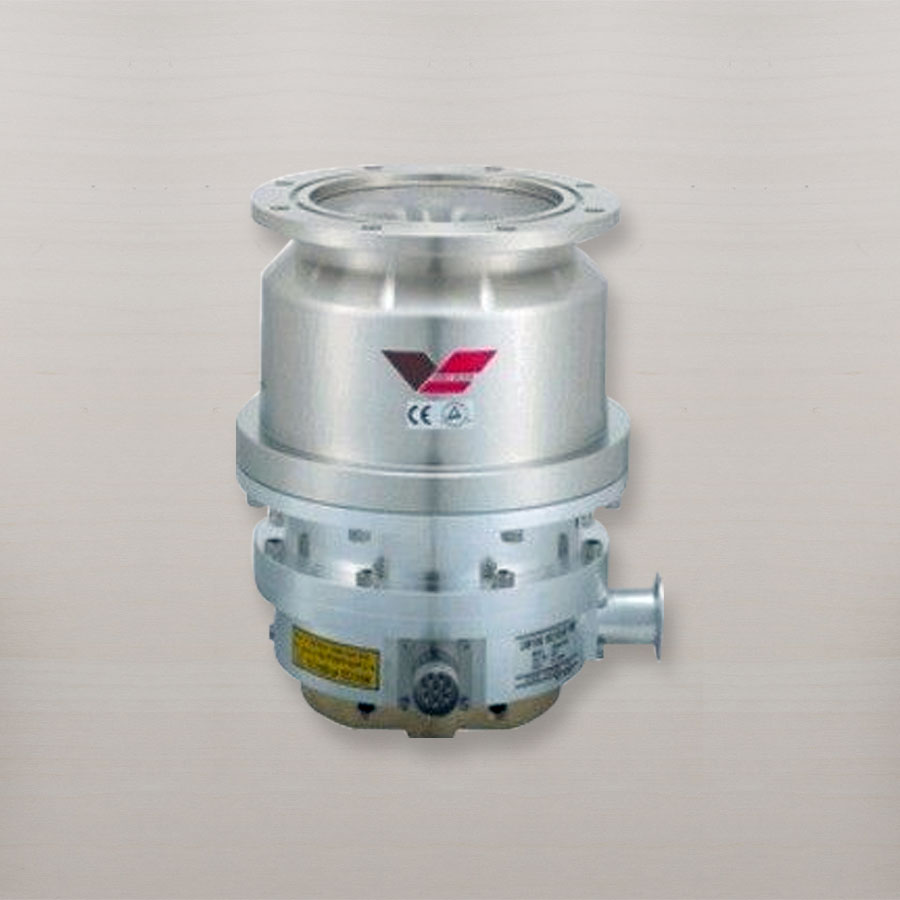 TG800F
Technical Specifications
Inlet Flange:
ISO 160, CF 160
Pumping Speed, L/S (N):
850
Pumping Speed, L/S (He):
720
Pumping Speed, L/S (H):
N/A
Ultimate Pressure (mbar):
10-9
Startup Time (min):
10
Rotational Speed (rpm):
33,600
Orientation:
Any
Backing Pressure (mbar):
10
Outlet Flange:
NW 40
Weight (lb):
66
Controller:
TC1104
Complete System Price:
$22,300.00
Ordering Information
Turbo Pump Systems ISO
Air Cooling: TG800FBAB
Water Cooling: TG800FBWB
Turbo Pump Systems CF
Air Cooling: TG800FCAB
Water Cooling: TG800FCWB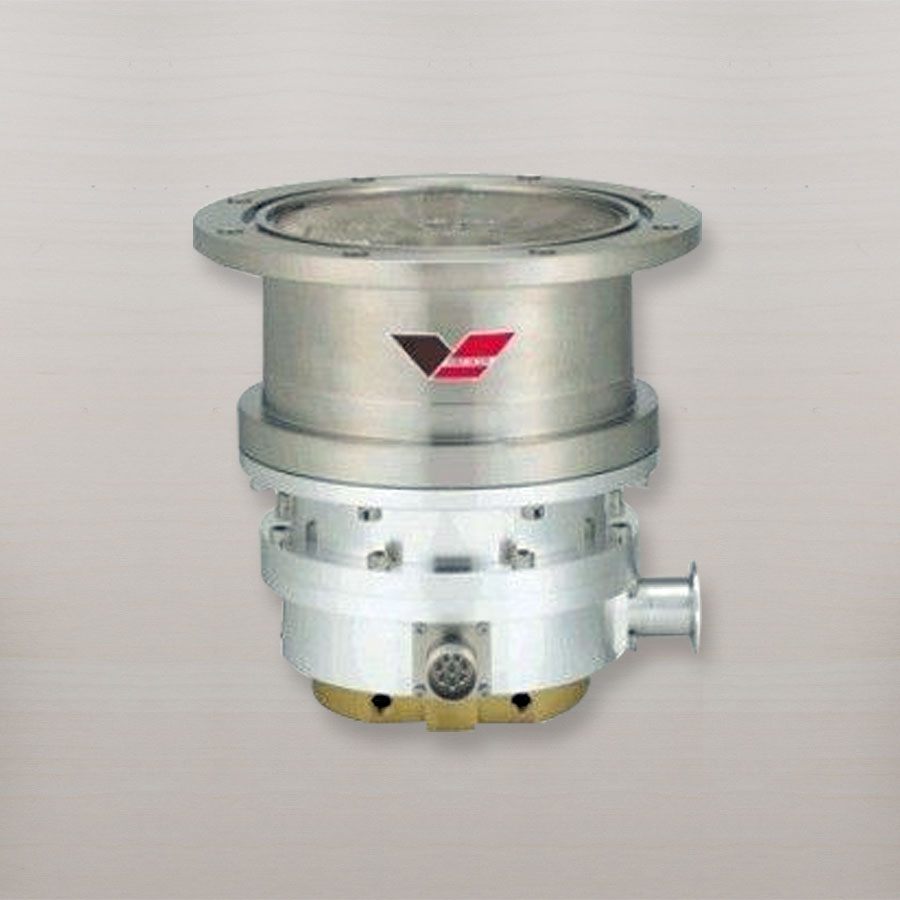 TG1100F
Technical Specifications
Inlet Flange:
ISO 200, CF 200
Pumping Speed, L/S (N):
1100
Pumping Speed, L/S (He):
820
Pumping Speed, L/S (H):
N/A
Ultimate Pressure (mbar):
10-9
Startup Time (min):
10
Rotational Speed (rpm):
33,600
Orientation:
Any
Backing Pressure (mbar):
10
Outlet Flange:
NW 40
Weight (lb):
66
Controller:
TC1104
Complete System Price:
$22,300.00
Ordering Information
Turbo Pump Systems ISO
Air Cooling: TG1100FBAB
Water Cooling: TG1100FBWB
Turbo Pump Systems CF
Air Cooling: TG1100FCAB
Water Cooling: TG1100FCWB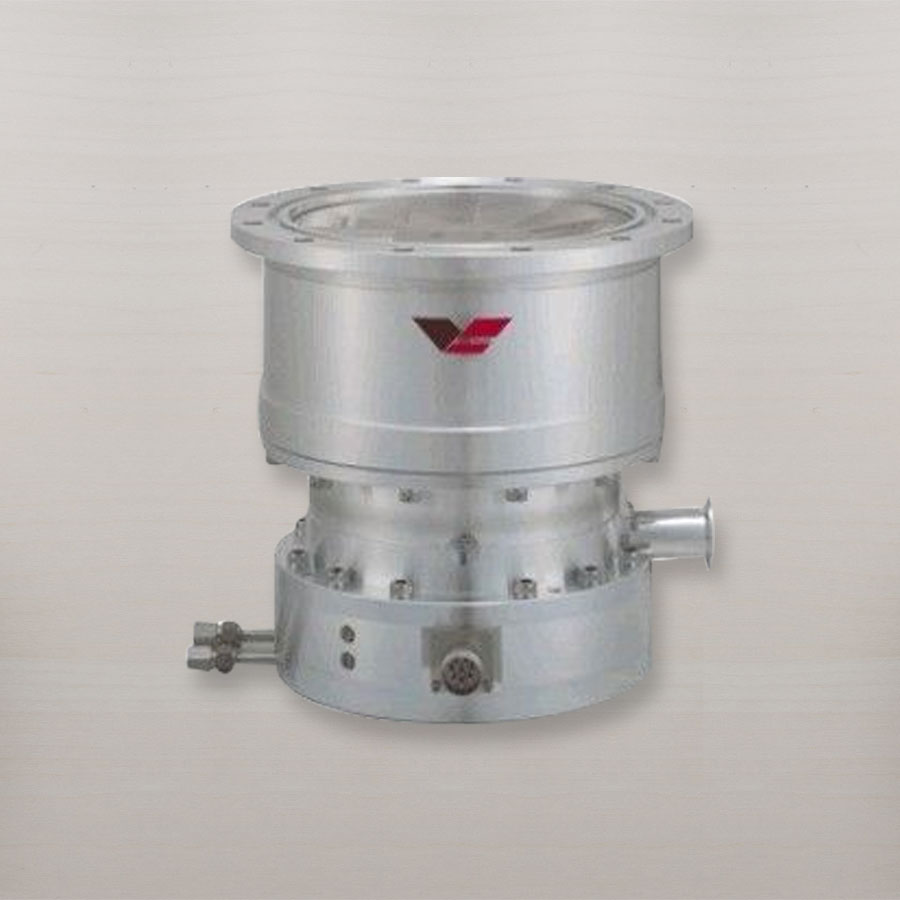 TG2400F
Technical Specifications
Inlet Flange:
ISO 250, CF 250
Pumping Speed, L/S (N):
2400
Pumping Speed, L/S (He):
1100
Pumping Speed, L/S (H):
N/A
Ultimate Pressure (mbar):
10-9
Startup Time (min):
1.5
Rotational Speed (rpm):
33,600
Orientation:
Any
Backing Pressure (mbar):
N/A
Outlet Flange:
NW 40
Weight (lb):
103
Controller:
TC2403
Complete System Price:
$26,800.00
Ordering Information
Turbo Pump Systems ISO
Air Cooling: TG2400FBAB
Water Cooling: TG2400FBWB
Turbo Pump Systems CF
Air Cooling: TG2400FCAB
Water Cooling: TG2400FCWB