Leybold Turbo Pumps
With TURBOVAC i/iX new hybrid line of turbo pumps the highest functionality meets outstanding performance. The new i/iX turbomolecular pumps with integrated vacuum system controllers, provide many features that have until now only been available in costly external pump control units; forevacuum pumps, gauges, coolers, and valves can now be easily controlled via the turbo pump. A wide selection of models are available from 90 l/s to 425 l/s with ISO or CF inlet flange selections. The unique maintenance free hybrid bearing system will increase your productivity and reduce cost of ownership.
Features
• Advanced rotor and drag stage design
• Economical price for high performance
• Flexible and Fast installation
• Superior reliability
• Innovative bearing design
• Exchangeable communication interfaces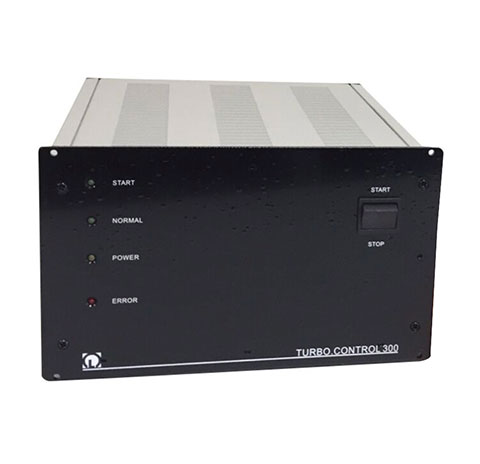 Turbo Control 300
The Turbo Control 300 is a combination controller and power supply to operate the new TV line of turbo pumps for simple operations. Manual or Remote selection. The unit has push button controls, LED indicator lights, and remote interface connections.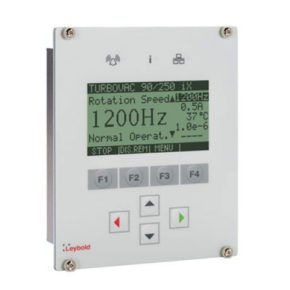 Turbo Control i
New smart control display unit for the TV turbovac i(iX) line of turbo pumps. This unit is light weight, compact, and allows for full monitoring/parameter setting of the turbo pumps. Easily connects to the turbo pump via RS485/RS232 or USB cable. It also can accept up to two sensors for pressure measurement.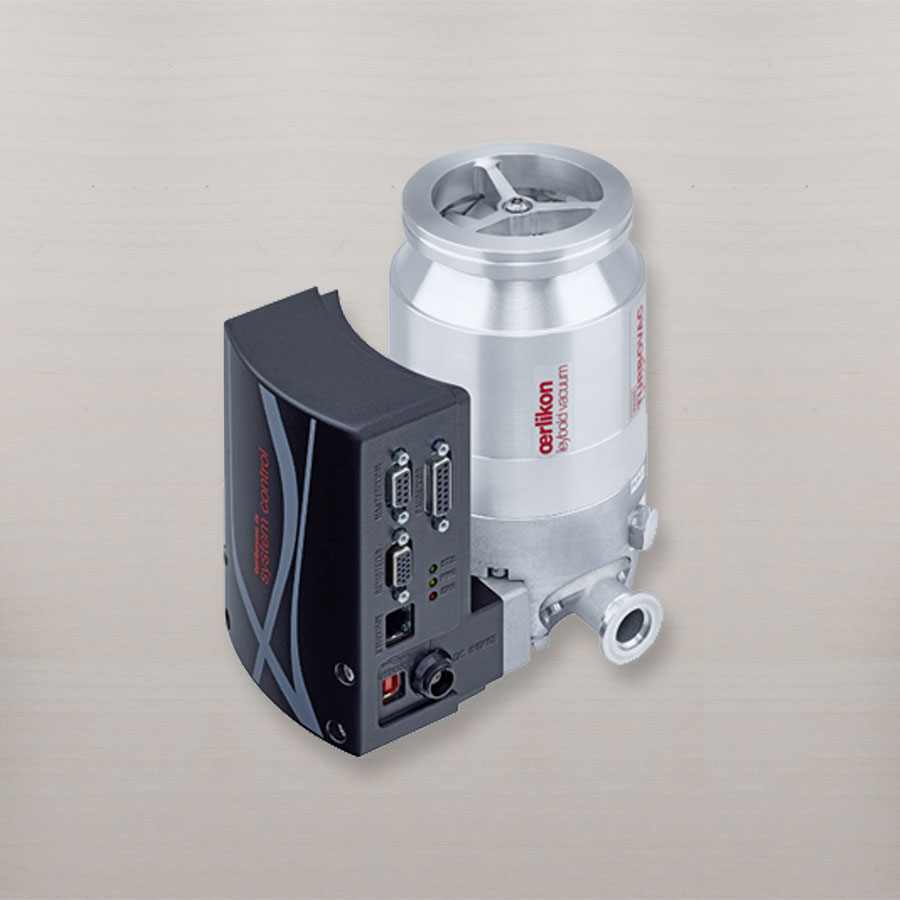 TV90 iX/I
Technical Specifications
Inlet Flange:
ISO 63, CF 63
Pumping Speed, L/S (N):
90
Pumping Speed, L/S (He):
90
Pumping Speed, L/S (H):
78
Compression Ratio (N):
10/11
Compression Ratio (He):
NA
Compression Ratio (H):
10/7
Ultimate Pressure (mbar):
10 – 10
Startup Time (min):
1.5
Rotational Speed:
72,000
Orientation:
Any
Backing Pressure (mbar):
14
Outlet Flange:
NW 16
Weight (lb):
7
Price:
$4,910.00
Ordering Information
Turbo Pump
ISO Inlet: 810031V1000
CF Inlet: 810041V1000
Controller
Integrated / Optional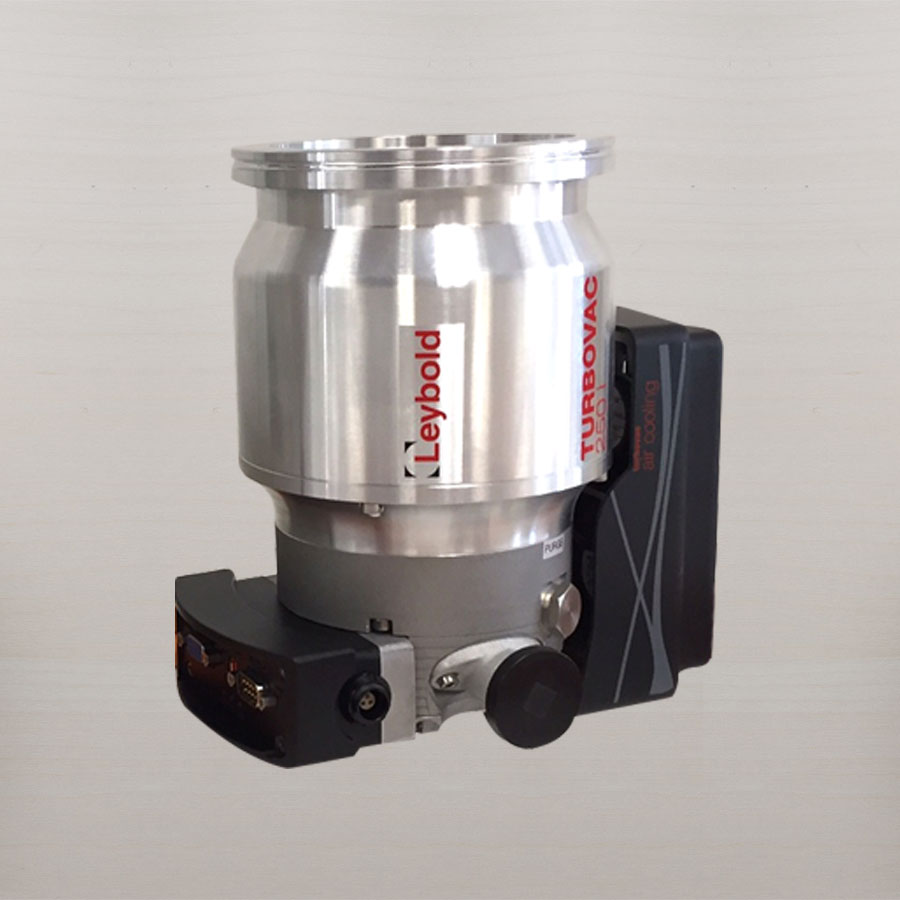 TV250 iX/I
Technical Specifications
Inlet Flange:
ISO-K 100, CF 100
Pumping Speed, L/S (N):
225
Pumping Speed, L/S (He):
250
Pumping Speed, L/S (H):
210
Compression Ratio (N):
1 – 10/11
Compression Ratio (He):
–
Compression Ratio (H):
2 – 10/7
Ultimate Pressure (mbar):
< 8 x 10/8  –  <5 x 10/10
Startup Time (min):
2
Rotational Speed:
–
Orientation:
Any
Backing Pressure (mbar):
14
Outlet Flange:
NW16
Weight (lb):
15
Price:
$8,057.00
Ordering Information
Turbo Pump
ISO-K Inlet: 820051V3300
CF Inlet: 820061V3300
Controller
Integrated / Optional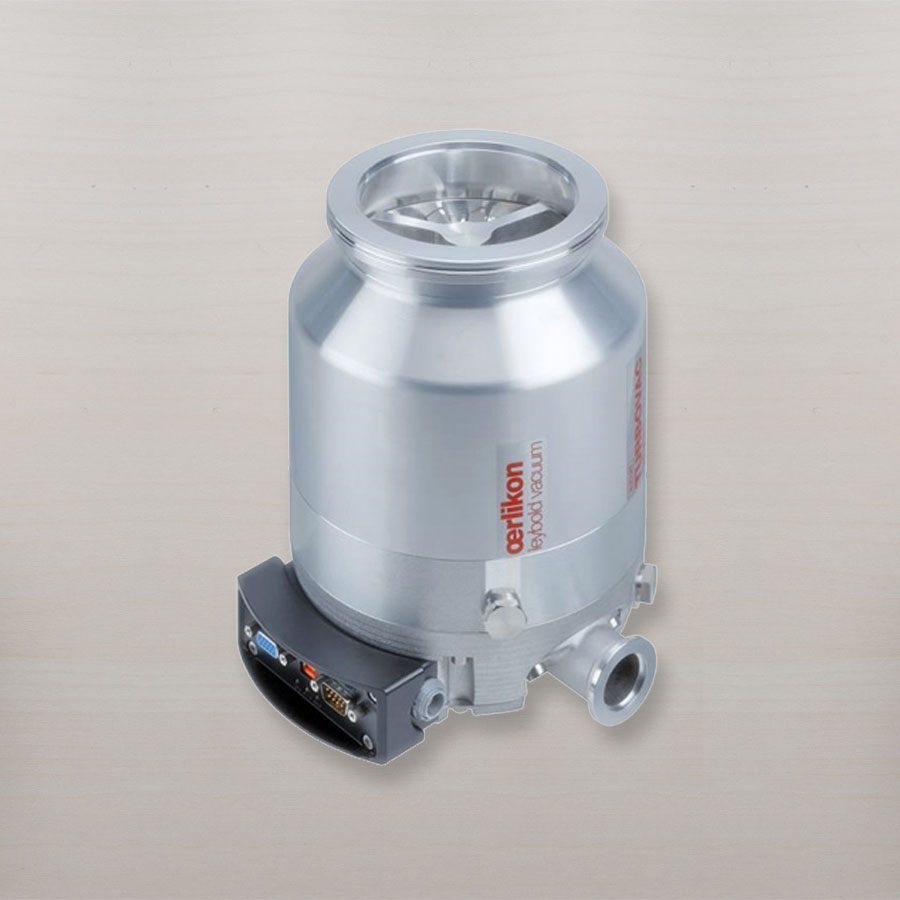 TV350 iX/I
Technical Specifications
Inlet Flange:
ISO 100, CF 100
Pumping Speed, L/S (N):
290
Pumping Speed, L/S (He):
360
Pumping Speed, L/S (H):
350
Compression Ratio (N):
10/11
Compression Ratio (He):
10/8
Compression Ratio (H):
10/6
Ultimate Pressure (mbar):
10 – 10
Startup Time (min):
5.5
Rotational Speed:
–
Orientation:
Any
Backing Pressure (mbar):
10
Outlet Flange:
NW 25
Weight (lb):
18
Price:
$9,506.00
Ordering Information
Turbo Pump
ISO Inlet: 830051V1000
CF Inlet: 830061V1000
Controller
Integrated / Optional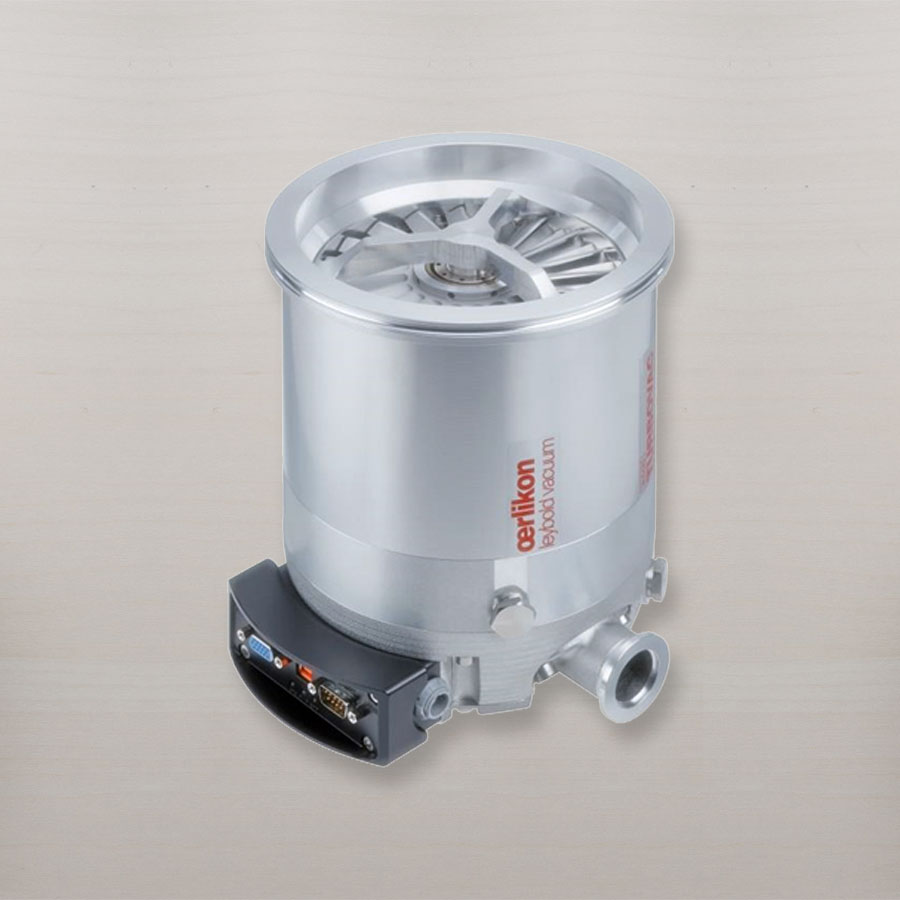 TV450 iX/I
Technical Specifications
Inlet Flange:
ISO 160, CF 160
Pumping Speed, L/S (N):
430
Pumping Speed, L/S (He):
440
Pumping Speed, L/S (H):
400
Compression Ratio (N):
10/11
Compression Ratio (He):
10/8
Compression Ratio (H):
10/6
Ultimate Pressure (mbar):
10 – 10
Startup Time (min):
5.5
Rotational Speed:
–
Orientation:
Any
Backing Pressure (mbar):
10
Outlet Flange:
NW 25
Weight (lb):
18
Price:
$10,485.00
Ordering Information
Turbo Pump
ISO Inlet: 830071V1000
CF Inlet: 830081V1000
Controller
Integrated / Optional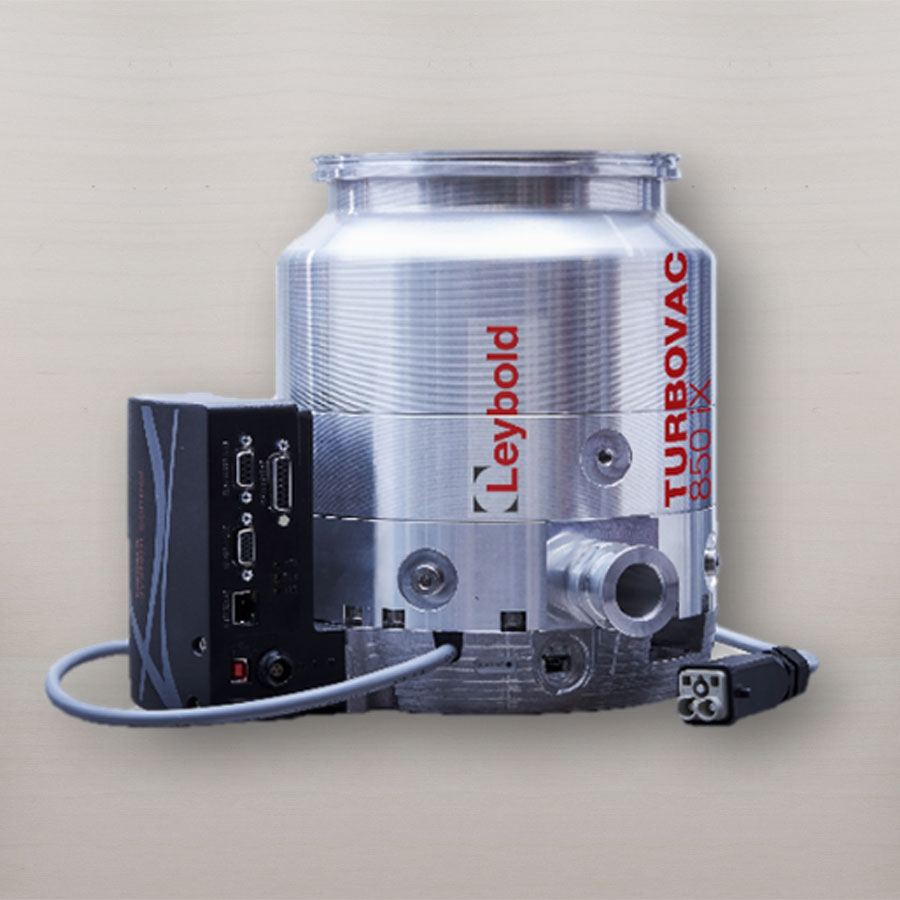 TV850
Technical Specifications
Inlet Flange:
ISO 160, CF 160
Pumping Speed, L/S (N):
720
Pumping Speed, L/S (He):
850
Pumping Speed, L/S (H):
755
Compression Ratio (N):
1 x 10/11
Compression Ratio (He):
1.3 x 10/8
Compression Ratio (H):
4.4 x 10/6
Ultimate Pressure (mbar):
10 – 10
Startup Time (min):
2.5
Rotational Speed:
49,200
Orientation:
Any
Backing Pressure (mbar):
15
Outlet Flange:
NW 25
Weight (lb):
32
Price:
$19,496.00
Ordering Information
Turbo Pump
ISO Inlet: 840071V100
CF Inlet: 840081V1000
Controller
Integrated / Optional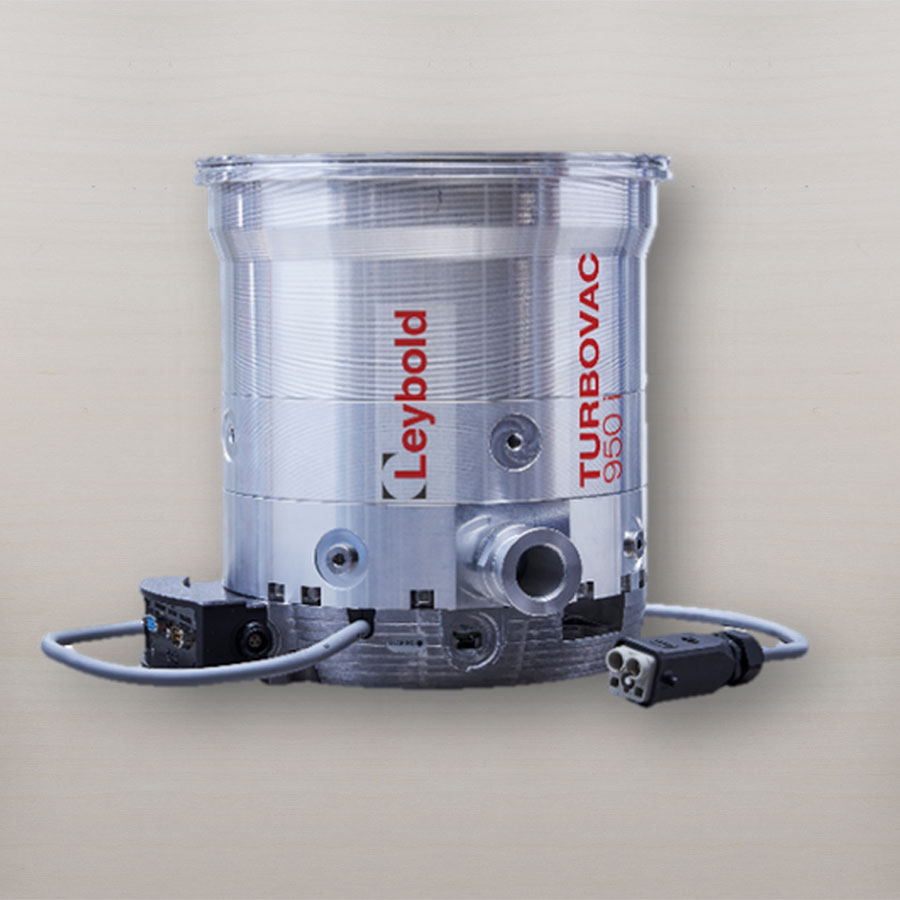 TV950
Technical Specifications
Inlet Flange:
ISO 200, CF 200
Pumping Speed, L/S (N):
900
Pumping Speed, L/S (He):
925
Pumping Speed, L/S (H):
770
Compression Ratio (N):
1 x 10/11
Compression Ratio (He):
1.3 x 10/8
Compression Ratio (H):
4.4 x 10/6
Ultimate Pressure (mbar):
10 – 10
Startup Time (min):
2.5
Rotational Speed:
49,200
Orientation:
Any
Backing Pressure (mbar):
15
Outlet Flange:
NW 25
Weight (lb):
34
Price:
$21,120.00
Ordering Information
Turbo Pump
ISO Inlet: 840091V1000
CF Inlet: 840111V1000
Controller
Integrated / Optional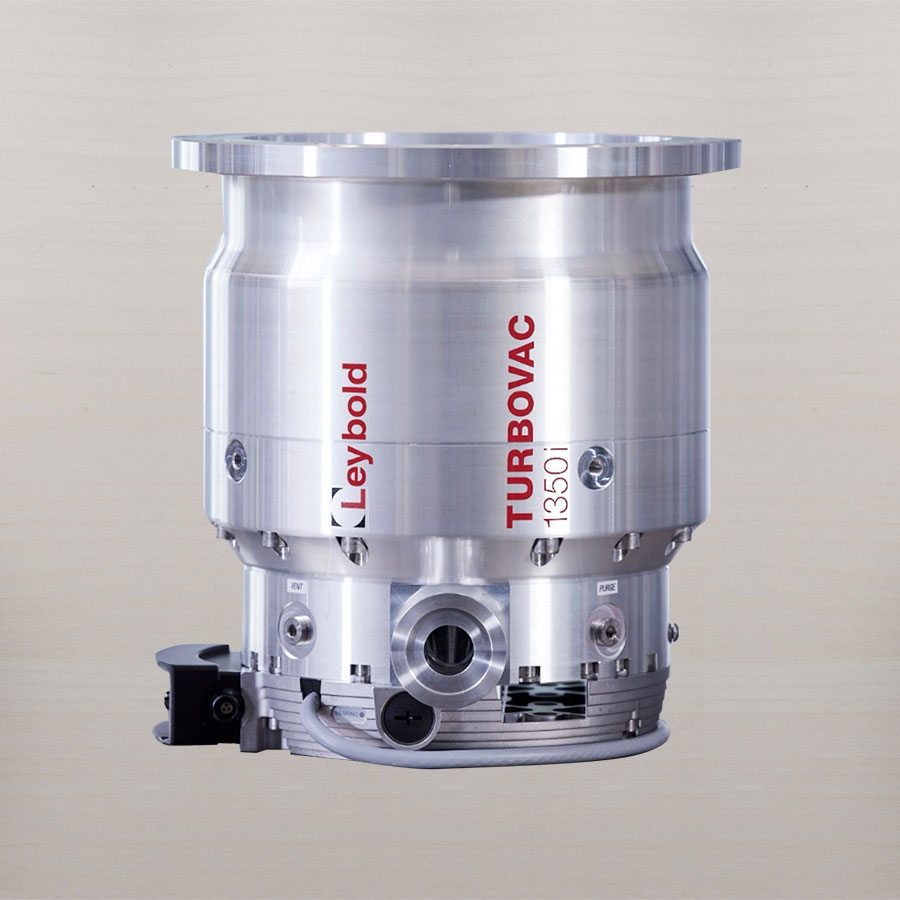 TV 1350
Technical Specifications
Inlet Flange:
ISO 200
Pumping Speed, L/S (N):
1250
Pumping Speed, L/S (He):
1350
Pumping Speed, L/S (H):
1150
Compression Ratio (N):
1 x 10/8
Compression Ratio (He):
4 x 10/5
Compression Ratio (H):
2 x 10/4
Ultimate Pressure (mbar):
10 – 9
Startup Time (min):
2.5
Rotational Speed:
42,000
Orientation:
Vertical-Horizontal
Overhead-Horizontal
Backing Pressure (mbar):
4
Outlet Flange:
NW 40
Weight (lb):
52
Price:
$24,193.00
Ordering Information
Turbo Pump
ISO Inlet: 850102V100
Controller
Integrated / Optional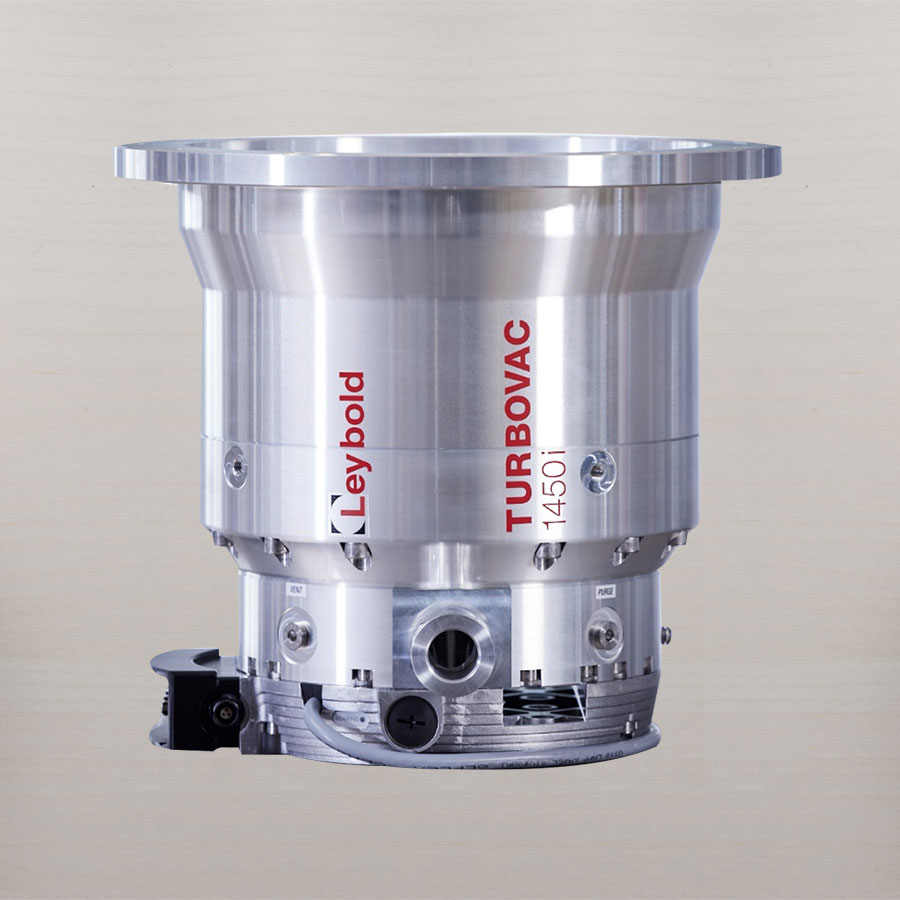 TV 1450
Technical Specifications
Inlet Flange:
ISO 250
Pumping Speed, L/S (N):
1380
Pumping Speed, L/S (He):
1390
Pumping Speed, L/S (H):
1210
Compression Ratio (N):
1 x 10/8
Compression Ratio (He):
4 x 10/5
Compression Ratio (H):
2 x 10/4
Ultimate Pressure (mbar):
10 – 9
Startup Time (min):
2.5
Rotational Speed:
42,000
Orientation:
Vertical-Horizontal
Overhead-Horizontal
Backing Pressure (mbar):
4
Outlet Flange:
NW 40
Weight (lb):
55
Price:
$24,966.00
Ordering Information
Turbo Pump
ISO Inlet: 850132V100
Controller
Integrated / Optional