Leybold Turbo Pumps
The turbo-molecular pumps from Leybold generate a clean high and ultra-high vacuum. They have two product lines consisting of the "TMP classic" turbo-molecular pumps, as well as hybrid turbo-molecular pumps with a compound stage, the New Turbo Vac I/IX series. Each unit is fitted with ceramic ball bearings that allow the turbo pump to be mounted in any orientation. Through compact design and simplicity of operation, these lines of turbo pumps are used in many areas of research and development. Select a turbo and controller combination that meets your application requirements.
Features
• TMP Classic
• Available in Non-Corrosive and Corrosive Versions
• Proven Reliability With Simple Design
• Integrated Controller
• Hybrid Bearing Design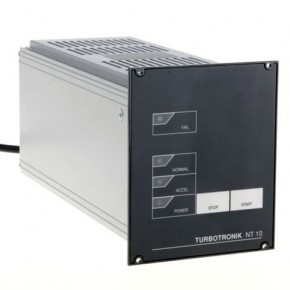 TurboControl and TurboDrive Controllers
Turbotronik controllers are designed to operate the Turbovac line of pumps. They are a bench top or rack mountable unit with controls and indicators on the front panel. Operate via push button controls and sense the pump model via resistance code. A terminal strip for remote control and display functions is provided.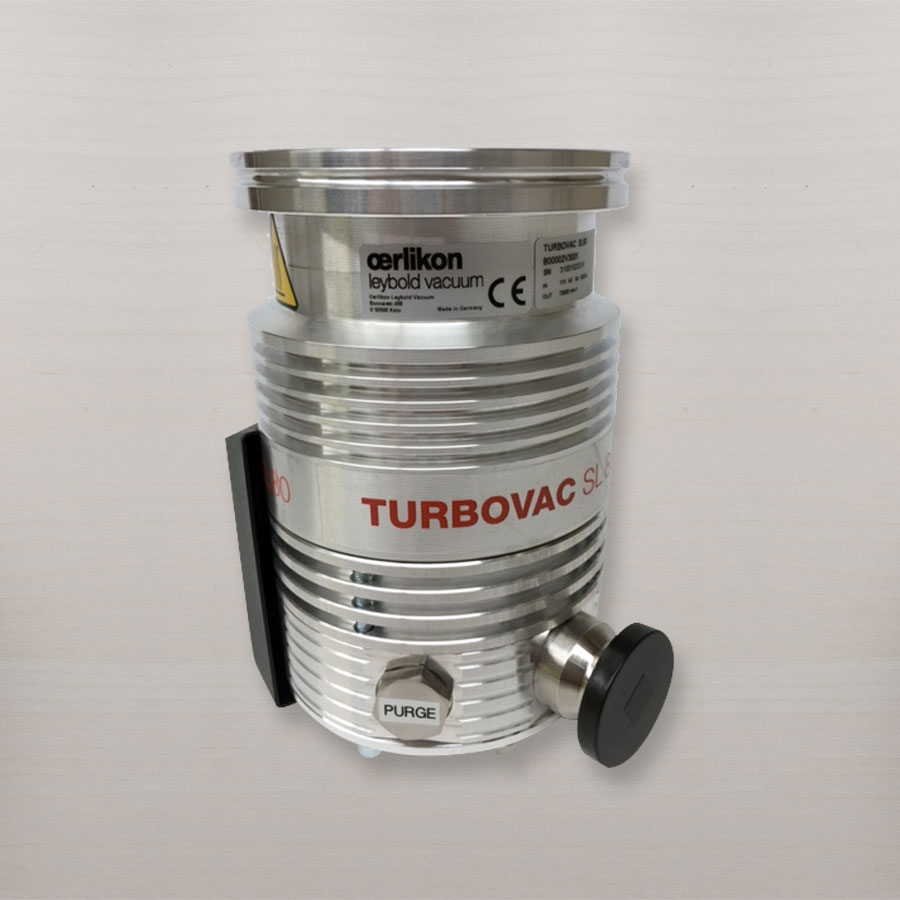 SL80
Technical Specifications
Inlet Flange:
ISO 63, CF 63
Pumping Speed, L/S (N):
65
Pumping Speed, L/S (He):
55
Pumping Speed, L/S (H):
49
Compression Ratio (N):
N/A
Compression Ratio (He):
N/A
Compression Ratio (H):
N/A
Ultimate Pressure (mbar):
10 – 10
Startup Time (min):
1.5
Rotational Speed:
–
Orientation:
Any
Backing Pressure (mbar):
20
Outlet Flange:
NW 16
Weight (lb):
6
Price:
$4,635.00
Controller:
TD400
Controller Price:
$1,057.00
Ordering Information
Turbo Pump
ISO Inlet: 80002V3001
CF Inlet: 80002V3002
Controller
800073V002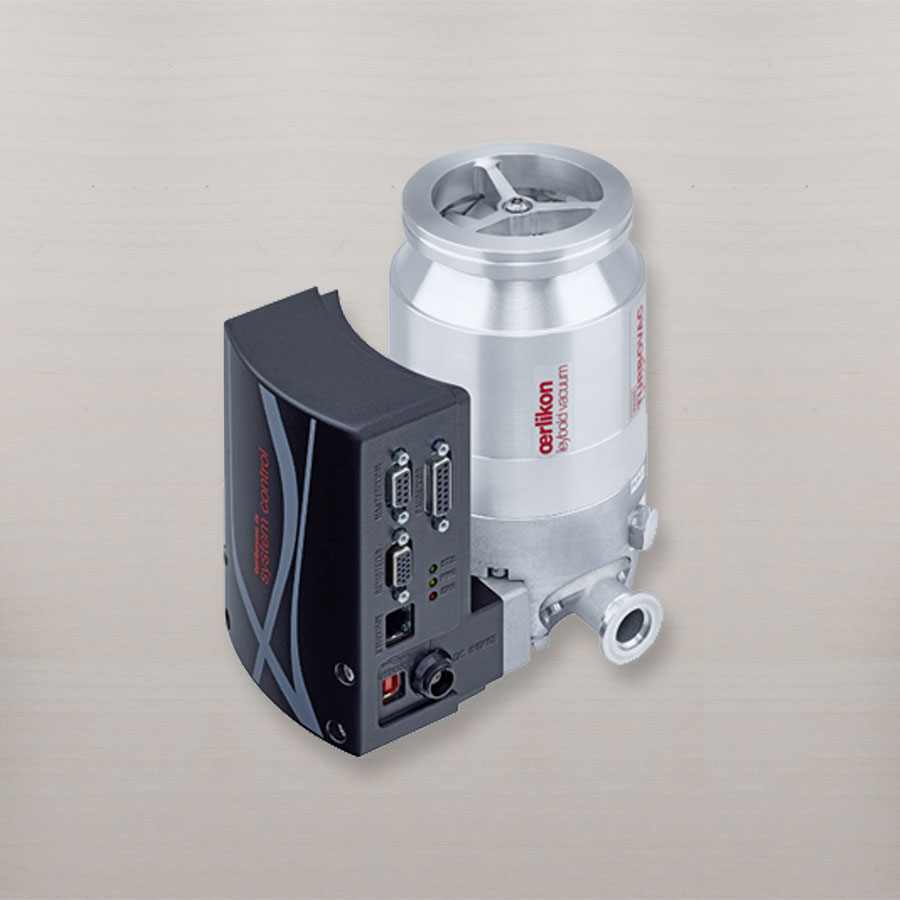 TV90 iX/I
Technical Specifications
Inlet Flange:
ISO 63, CF 63
Pumping Speed, L/S (N):
90
Pumping Speed, L/S (He):
90
Pumping Speed, L/S (H):
78
Compression Ratio (N):
10/11
Compression Ratio (He):
NA
Compression Ratio (H):
10/7
Ultimate Pressure (mbar):
10 – 10
Startup Time (min):
1.5
Rotational Speed:
72,000
Orientation:
Any
Backing Pressure (mbar):
14
Outlet Flange:
NW 16
Weight (lb):
7
Price:
$4,910.00
Ordering Information
Turbo Pump
ISO Inlet: 810031V1000
CF Inlet: 810041V1000
Controller
Integrated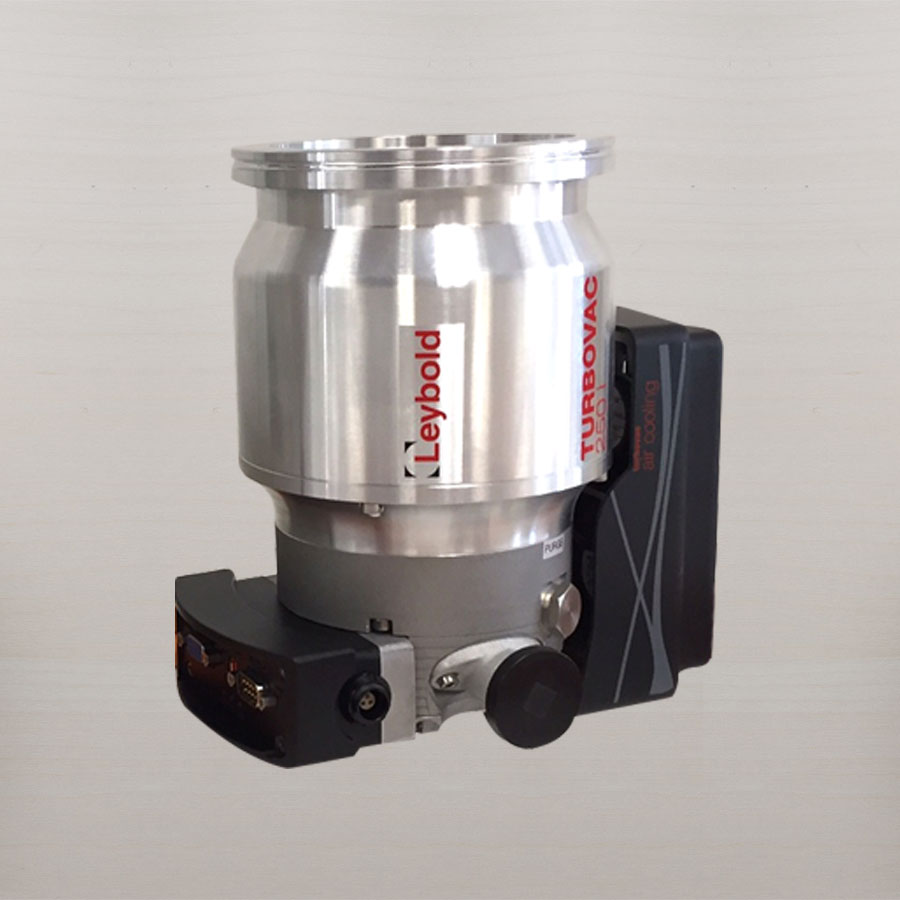 TV250 iX/I
Technical Specifications
Inlet Flange:
ISO-K 100, CF 100
Pumping Speed, L/S (N):
225
Pumping Speed, L/S (He):
250
Pumping Speed, L/S (H):
210
Compression Ratio (N):
1 – 10/11
Compression Ratio (He):
–
Compression Ratio (H):
2 – 10/7
Ultimate Pressure (mbar):
< 8 x 10/8  –  <5 x 10/10
Startup Time (min):
2
Rotational Speed:
–
Orientation:
Any
Backing Pressure (mbar):
14
Outlet Flange:
NW16
Weight (lb):
15
Price:
$8,057.00
Controller:
$1,485.00
Ordering Information
Turbo Pump
ISO-K Inlet: 820051V3300
CF Inlet: 820061V3300
Controller
800100V0001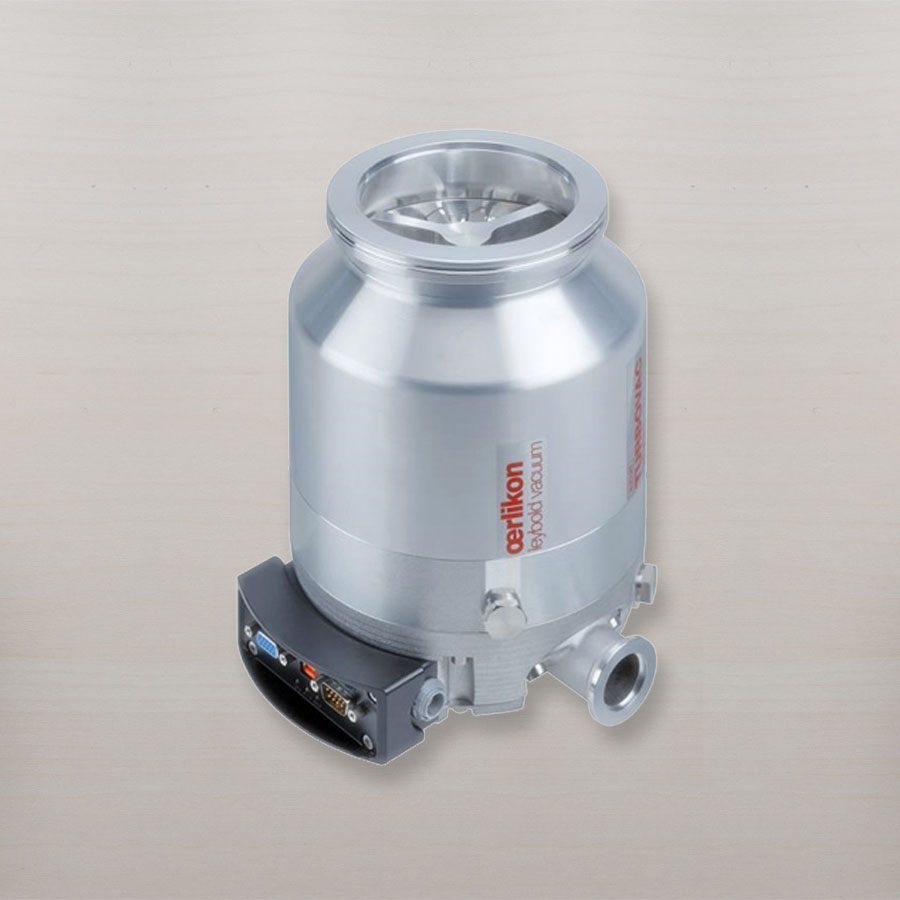 TV350 iX/I
Technical Specifications
Inlet Flange:
ISO 100, CF 100
Pumping Speed, L/S (N):
290
Pumping Speed, L/S (He):
360
Pumping Speed, L/S (H):
350
Compression Ratio (N):
10/11
Compression Ratio (He):
10/8
Compression Ratio (H):
10/6
Ultimate Pressure (mbar):
10 – 10
Startup Time (min):
5.5
Rotational Speed:
–
Orientation:
Any
Backing Pressure (mbar):
10
Outlet Flange:
NW 25
Weight (lb):
18
Price:
$9,506.00
Ordering Information
Turbo Pump
ISO Inlet: 830051V1000
CF Inlet: 830061V1000
Controller
Integrated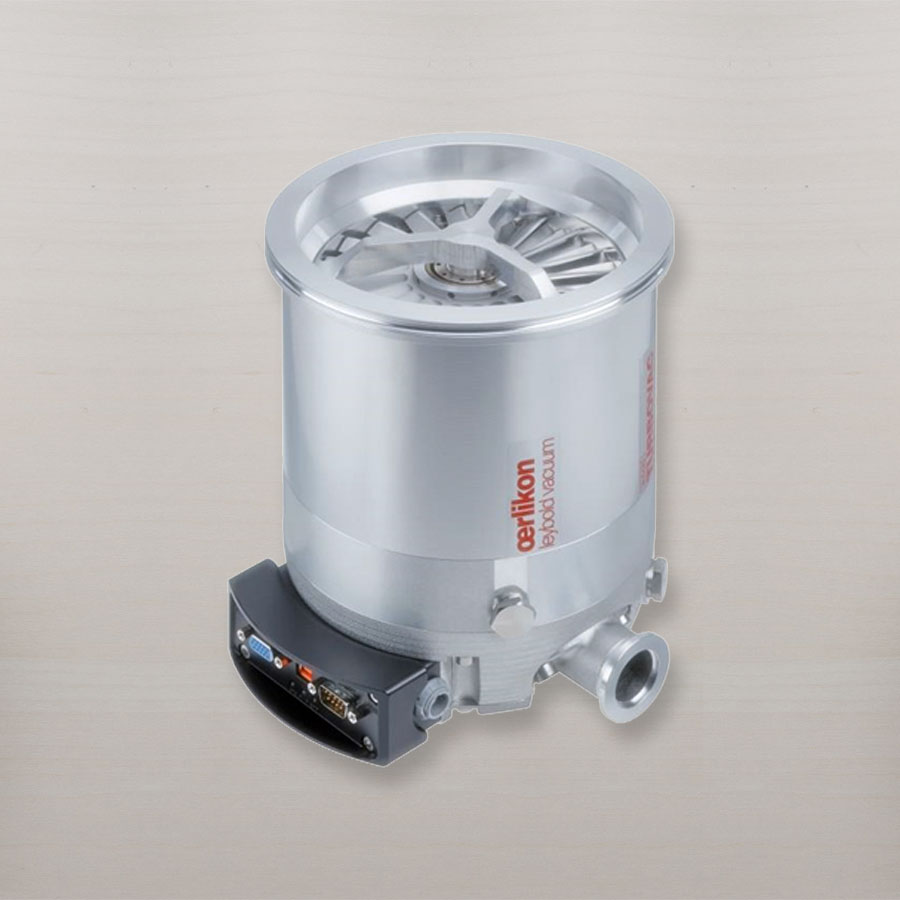 TV450 iX/I
Technical Specifications
Inlet Flange:
ISO 160, CF 160
Pumping Speed, L/S (N):
430
Pumping Speed, L/S (He):
440
Pumping Speed, L/S (H):
400
Compression Ratio (N):
10/11
Compression Ratio (He):
10/8
Compression Ratio (H):
10/6
Ultimate Pressure (mbar):
10 – 10
Startup Time (min):
5.5
Rotational Speed:
–
Orientation:
Any
Backing Pressure (mbar):
10
Outlet Flange:
NW 25
Weight (lb):
18
Price:
$10,485.00
Ordering Information
Turbo Pump
ISO Inlet: 830071V1000
CF Inlet: 830081V1000
Controller
Integrated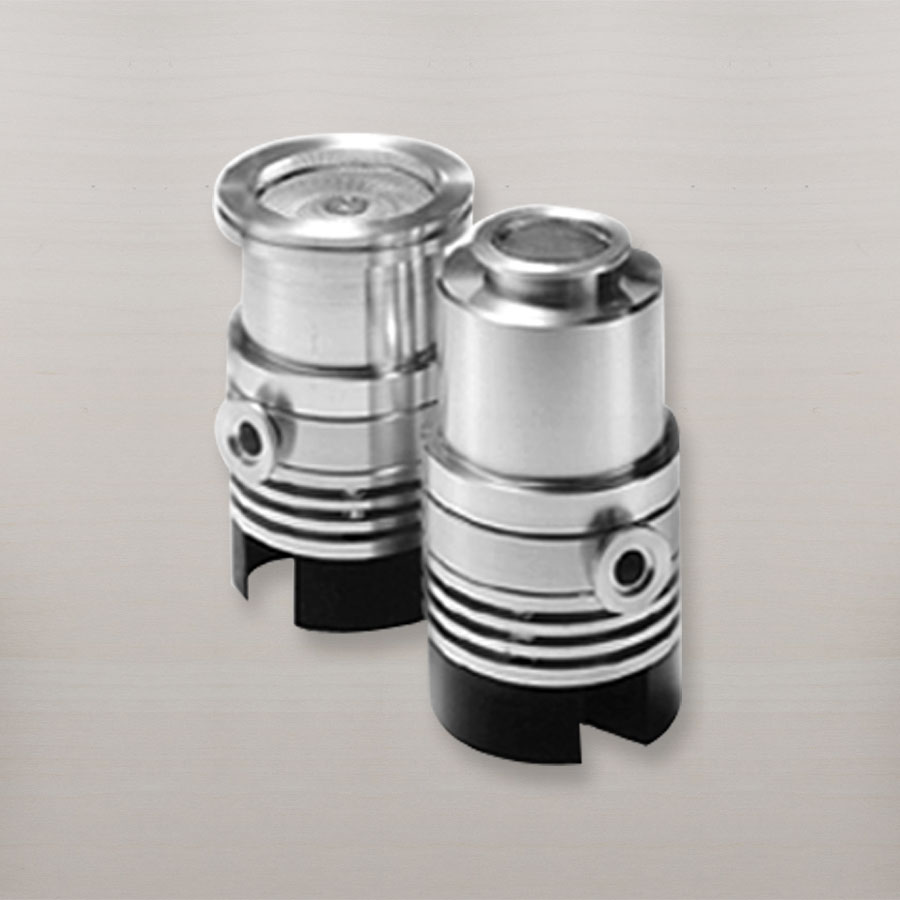 TMP50
Technical Specifications
Inlet Flange:
NW 40, ISO 63, CF 63
Pumping Speed, L/S (N):
55
Pumping Speed, L/S (He):
48
Pumping Speed, L/S (H):
30
Compression Ratio (N):
2 x 10/6
Compression Ratio (He):
N/A
Compression Ratio (H):
N/A
Ultimate Pressure (mbar):
10 – 8
Startup Time (min):
2
Rotational Speed:
–
Orientation:
Any
Backing Pressure (mbar):
10 – 1
Outlet Flange:
NW 16
Weight (lb):
5
Price:
$3,790.00
Controller:
NT10
Controller Price:
$1,764.00
Ordering Information
Turbo Pump
ISO Inlet: 85401
CF Inlet: 85402
Controller
85901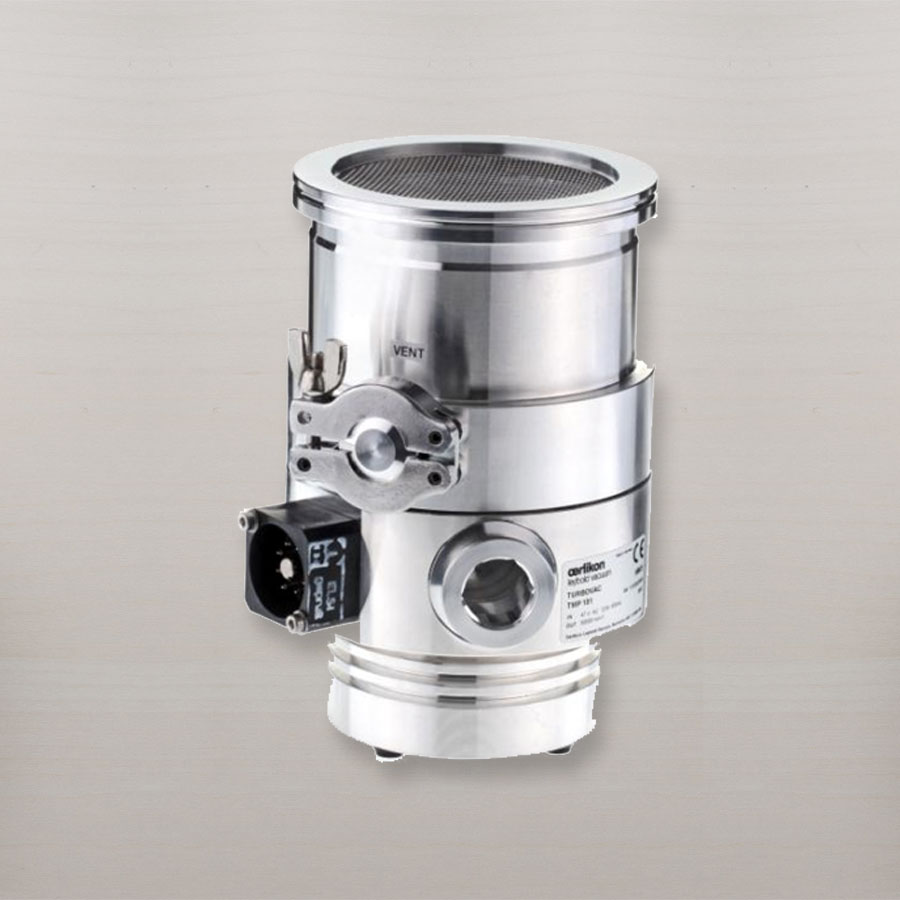 TMP151/C
Technical Specifications
Inlet Flange:
ISO 100, CF 100
Pumping Speed, L/S (N):
145
Pumping Speed, L/S (He):
135
Pumping Speed, L/S (H):
115
Compression Ratio (N):
10/9
Compression Ratio (He):
10/4
Compression Ratio (H):
10/2
Ultimate Pressure (mbar):
10 – 10
Startup Time (min):
2
Rotational Speed:
–
Orientation:
Any
Backing Pressure (mbar):
10 – 1
Outlet Flange:
NW 16
Weight (lb):
17
Price:
$7,684.00
Controller:
TD20
Controller Price:
$3,332.00
Ordering Information
Turbo Pump
ISO Inlet: 85631
CF Inlet: 85632
Controller
85901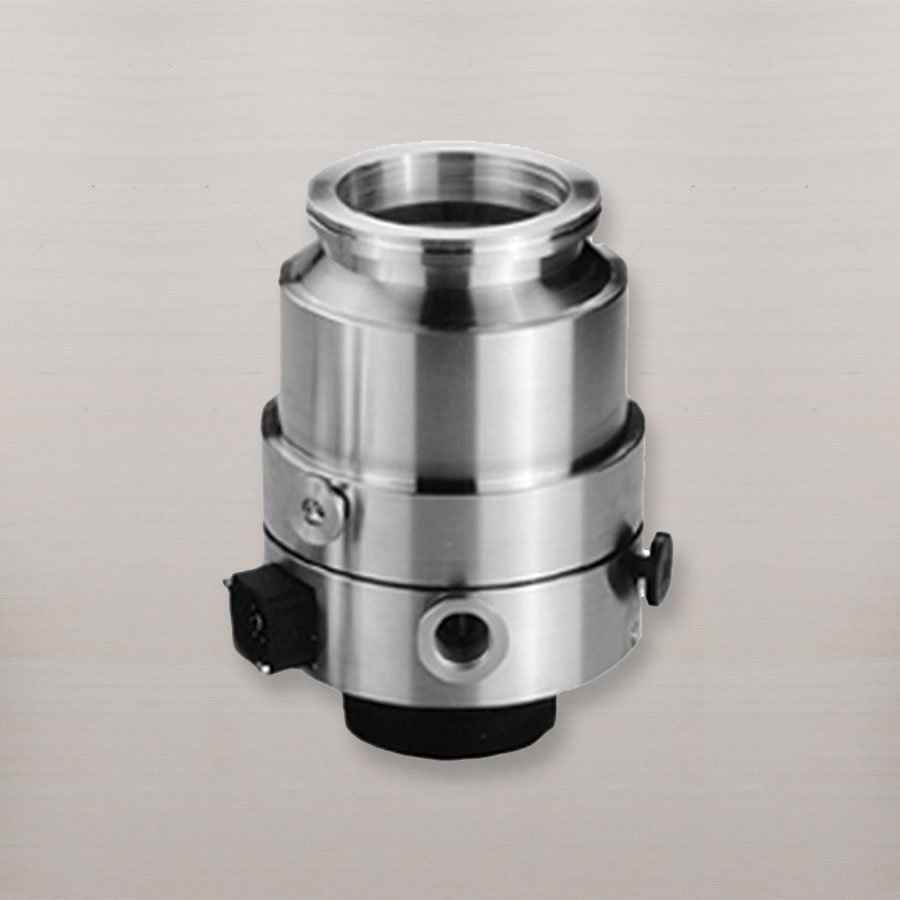 TMP361/C
Technical Specifications
Inlet Flange:
ISO 100, CF 100, ISO 160, CF 160
Pumping Speed, L/S (N):
345
Pumping Speed, L/S (He):
340
Pumping Speed, L/S (H):
340
Compression Ratio (N):
1 x 10/9
Compression Ratio (He):
6 x 10/4
Compression Ratio (H):
3 x 10/3
Ultimate Pressure (mbar):
10 – 10
Startup Time (min):
2
Rotational Speed:
–
Orientation:
Any
Backing Pressure (mbar):
10 – 1
Outlet Flange:
NW 25
Weight (lb):
26
Price:
$11,638.00
Controller:
TD20
Controller Price:
$3,332.00
Ordering Information
Turbo Pump
ISO Inlet: 85670
CF Inlet: 85671
ISO Inlet: 85672
CF Inlet: 85673
Controller
85901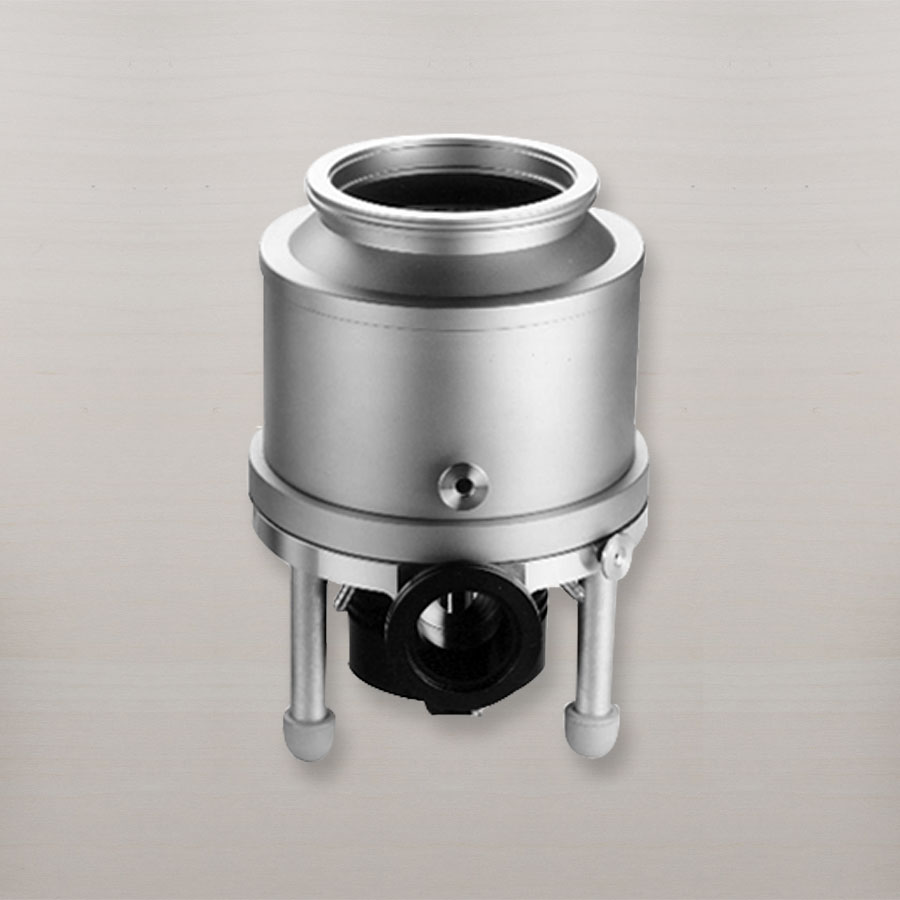 TMP1000C
Technical Specifications
Inlet Flange:
ISO 160, ISO 250
Pumping Speed, L/S (N):
1100
Pumping Speed, L/S (He):
975
Pumping Speed, L/S (H):
900
Compression Ratio (N):
10/9
Compression Ratio (He):
10/4
Compression Ratio (H):
10/3
Ultimate Pressure (mbar):
10 – 10
Startup Time (min):
9
Rotational Speed:
–
Orientation:
Any
Backing Pressure (mbar):
0.1
Outlet Flange:
ISO 63
Weight (lb):
55
Price:
$24,322.00
Controller:
TD20
Controller Price:
$3,332.00
Ordering Information
Turbo Pump
ISO Inlet: 85535
CF Inlet: 85536
Controller
85901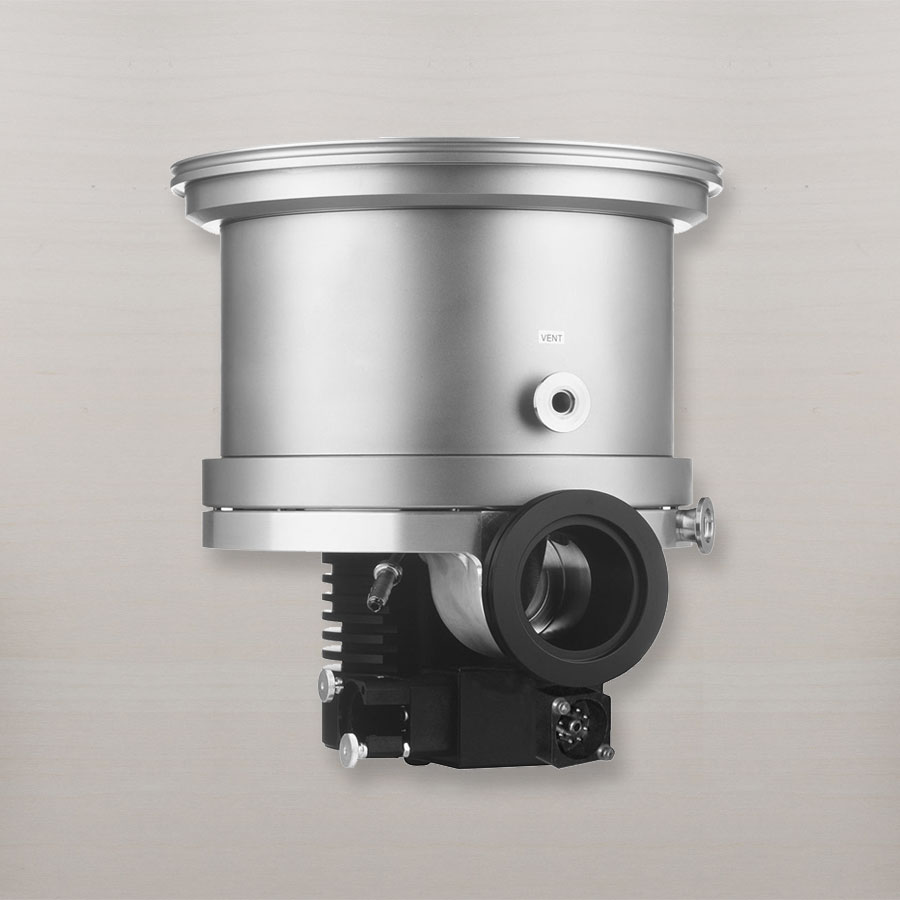 TMP1100C
Technical Specifications
Inlet Flange:
ISO200, ISO250
Pumping Speed, L/S (N):
1100
Pumping Speed, L/S (He):
975
Pumping Speed, L/S (H):
900
Compression Ratio (N):
10/9
Compression Ratio (He):
10/4
Compression Ratio (H):
10/3
Ultimate Pressure (mbar):
10 – 10
Startup Time (min):
9
Rotational Speed:
–
Orientation:
Any
Backing Pressure (mbar):
0.1
Outlet Flange:
ISO 63
Weight (lb):
48
Price:
$24,324.00
Controller:
TD20
Controller Price:
$3,332.00
Ordering Information
Turbo Pump
ISO Inlet: 800150V0031
CF Inlet: 800150V0032
Controller
800075V001